Associate editor George Embiricos was ecstatic upon scoring a media invitation, plus one, to try out New York City's lauded new dim-sum restaurant Tim Ho Wan last week. Alas, little did he know that his unique method of selection for a guest would be complete with much laughter, hyperbolic statements of praise, an alarming amount of strife and creepy sexual innuendos. Allow him to explain.
The restaurant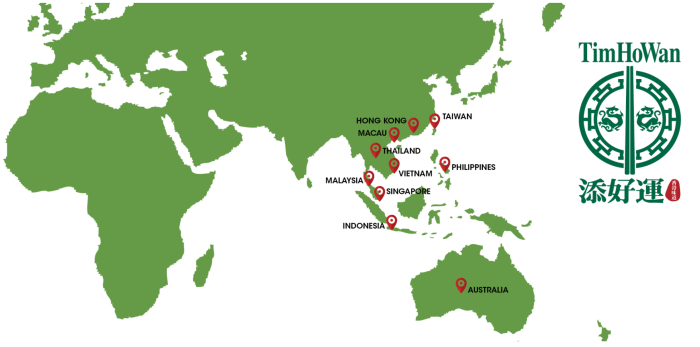 Tim Ho Wan is widely known as the "world's cheapest Michelin-starred restaurant," boasting 45 locations across three continents. The December soft opening of the dim sum chain's first Stateside location — in New York City's East Village — was immediately greeted with immensely long lines, which have persisted to this day. And by immensely long, we truly mean immensely long. Unless you're showing up a good deal of time ahead of opening, an average weekday might have you lining up down the block…just to put your name down and be informed of an actual wait time of two to three hours. There is a strict no-reservations policy.
In the city that has rapidly become known as the wait-in-line capital of the food world, the hoo-ha over Tim Ho Wan may top all other current crazes. And the restaurant does cover many of the common components of such lines: It's highly acclaimed, it's inexpensive (an average meal runs around $20 per person, excluding drinks), it's a somewhat novel concept (most of NYC's dim sum restaurants serve this menu only on weekends, or at least not on weeknights), its food is photogenic, and, hey — when in doubt — everyone's doing it!
The "plus one"
Receiving a plus one in the world of food media — a fairly standard occurrence, depending on the event — can be equal parts exciting and nerve-wracking. If you're in a relationship, such an invitation can function seamlessly as a destination for date night, while making you look ultra-smooth in the process ("Oh, you've heard of that popular, brand-new restaurant? Want to go together, say, Saturday night at 8 p.m.?"). But that's the best-case scenario, and hardly a given. Single? Well, such an invitation is a double-edged sword: It's potentially a memorable early-in-the-game date, but you're setting the bar pretty damn high, right off the bat.
Furthermore, you'll undoubtedly find yourself at some events that just don't turn out as advertised. Suddenly your date is shaking the sweaty hand of Rice Krispies' regional VP of sales, Central America, as he hands her a business card, with cheap wine and Ritz crackers making up the promised "beverages and hors d'oeuvres" portion of the evening. Suffice it to say, such an environment is not particularly conducive to a first date, be it too formal, too business-oriented or just too unpredictable. Things can move quickly and get awkward real fast. Besides, you're always going to be asked to define your relationship with your guest, which is an exceedingly frank way to find out just exactly what your date thinks about you.
You have, of course, a few loyal family members and close friends who appreciate all the events you invite them to, and gladly accompany you every time. But let's be honest: Texting back and forth with Mrs. Embiricos about a meeting time and place gets old quickly (love you, Mom!).
The situation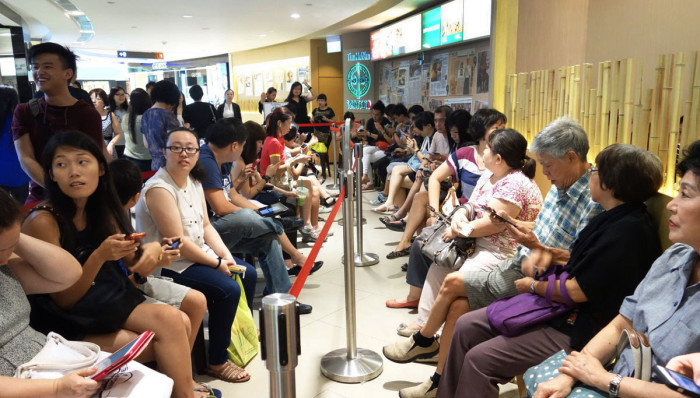 Looking to expand Food Republic's dim sum coverage and to check out the buzz for myself, I attempted to take on the line one December evening during the soft-opening phase in the 15-degree New York winter — to no avail (I didn't make it past 20 minutes). Only then, after my valiant effort, did I reach out to the restaurant in hopes that they'd set aside a table for me during dinner service. Following the chaos that often accompanies a restaurant's soft opening, I was invited as a member of the food media — along with a guest — to dine there before the restaurant opened to the public one evening.
[Full disclosure: I paid for this meal out of pocket.]
You don't need to have been a food writer for the past half-decade to know that this meal was bound to come with a coveted plus-one invite. And so, after asking only the most valued — the upper echelon, if you will — of my regular guests and receiving nothing but regrets about the specific night and/or time, I found myself in a conundrum: Who should I take to dinner at one of NYC's hottest restaurants?
The Facebook post
Feeling a very strong sense of self-importance (as I have exhibited throughout this article), I came up with a ridiculous idea — a social experiment of sorts. I outlined the terms — a meal on me at Tim Ho Wan with no wait time — in a post to all 1,711 of my Facebook friends, and promised to award plus-one status to the "best/funniest/most creative response under 50 words." What I expected was a few half-assed remarks and perhaps a couple of people mocking the premise of "applying" for the second seat. What I got — in immediate and constant droves — was a Facebook wall flooded with a variety of inventive pitches.
The responses
The responses can best be separated into four categories: ass-kissing, witty/straightforward, disdain and rule-breakers.


Let's begin with a look at the first of these four approaches. Friends promised to "take a well-framed picture of you that is sure to garner many 'likes' on Instagram," "amplify the distribution of the resulting article like whoa," "provide alternative facts like, 'you look like you've lost weight!'" and "get you super high before and use the Mandarin I learned when I lived in China." One friend promised a lifetime of never having to wait outside his newly opened NYC nightclub; another posted a text conversation of ours from November, noting that I had mentioned to him that we'd eat there together upon the restaurant's opening.

In the "witty/straightforward" category, there were a plethora of inside jokes; claims of my owing people for past favors (both legitimate and imaginary); a girlfriend of a close friend promising to "dish some dirt" on him; a bunch of acquaintances proclaiming themselves more fun than the person who initially introduced us; an unnamed NYC chef writing, "I'm [chef's first name] motherfucking [chef's last-name] and you want to have dinner with me"; a fellow food writer reasoning that she and I "seemed — much like steak and Cabernet — a natural pairing for the meal"; and a sweetheart of a girl I had met all of once admitting such before hypothesizing that a dinner "could provide us with an opportunity to really bond and discuss NYC's greatest gifts — art, food, theater and each other." Finally, we had a straight shooter at his finest: "George. I am your only Chinese friend and you're going to a dim sum restaurant. Think about it."


The third group was certainly the most interesting. One girl asked if she could submit 50 words on why she didn't want me to choose her; a high-school "friend" promised, "unlike the others kissing your ass, I'll make you feel terrible about yourself. I'll make fun of you and all your lame-ass friends." A third stated simply, "I don't want to eat with you." There were, obviously, the requisite number of sexual jokes, repeated multiple times over the course of the day. This abrasive crew also took the liberty of reinserting themselves several times in the conversation, often mocking others' attempts at securing the invite.

All in all, the post was live for 24 hours, during which there were a total of 106 "reactions" and over 80 comments. No fewer than eight people contacted me with elaborate propositions via text message, even though my "rules" explicitly stated that only Facebook entries would be accepted. They were not considered. For shame!
The decision

I found myself in the unenviable (and totally self-inflicted) position of upsetting all but one of my friends. For starters, let's be real — there's nothing like a good ass-kissing post to boost one's ego. Also, the temptation of a straight-up quid pro quo was strong, as it was to reward the best laugh of the day (here's to you, unnamed NYC chef). And how could I possibly reject thoughtful inquiries from seemingly wonderful people about sharing wine and good conversation? In the end, there was something about the bemused yet terse dryness to my Chinese friend's comment that ultimately made me choose him. It was also the most-liked comment on the post, which I used as an excuse to defend myself from the wrath of the non-winning friends, who came out in full force (naturally, a second Chinese friend emerged out of the woodwork during this phase).
The aftermath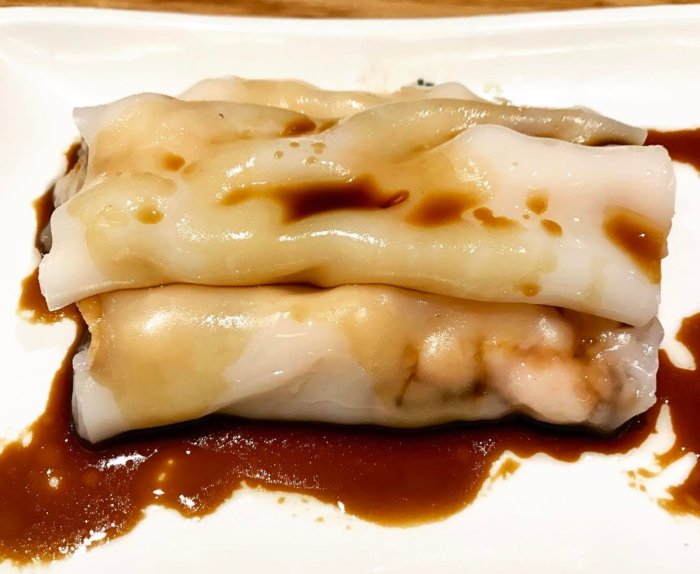 My chosen guest and I entered Tim Ho Wan with empty stomachs and high expectations. The restaurant had worked out its visible soft-opening kinks, as hopeful diners walked in almost immediately before being quoted a (super-long) wait time, instead of having to first line up outside. The two of us proceeded to order a gargantuan amount of food, only to outdo ourselves by requesting the menu a second time a mere half hour later. The signature baked pork buns were heavenly (they merited three separate orders), while the majority of dishes were noticeably fresher — and lighter — than versions found throughout Chinatown, albeit at a slight premium. In an ironic twist, the owner took great glee in pointing out to me that my friend was "only" half-Chinese.
In conclusion, I won't be pimping out future plus-ones again any time soon. It was quite the experience, though, if not just to learn how many people value a quality (and yes, free) meal, and to chuckle at the wide range of avenues they took to try to secure it. Meanwhile, there appears to be no discouraging those who will wait hours to enjoy a single meal, a spreading phenomenon that surely deserves its own discussion.
Finally, it was humbling to see firsthand that people follow certain aspects of your profession (almost) as obsessively as you. And while I'm aware that some of this can be attributed to the millennial New York City bubble that I live in, at the end of the day — after wading through all the ass-kissing comments and crude jokes — it's comforting to know that food can still bring out some humor, goodwill and kindness in us all.