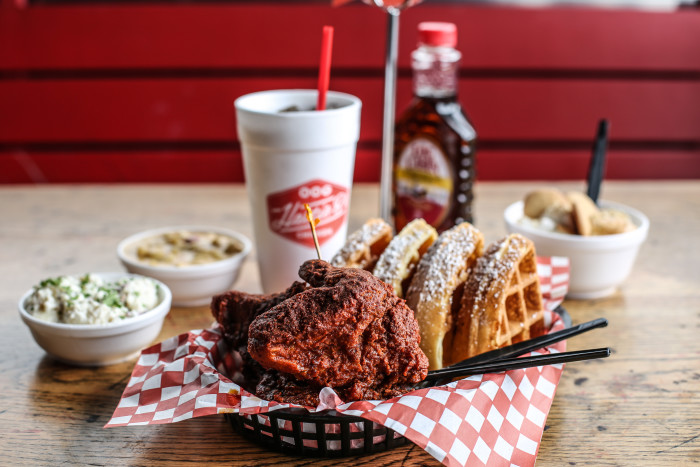 There's no doubt that Nashville is home to one of the country's most impressive food scenes. Known just about a decade ago as a honky-tonk town identifiable primarily by its country-music roots and general Southern hospitality, the city has transformed itself into a true culinary destination, complete with quality global cuisine to complement its collective emphasis on promoting local produce.
Having graduated from a Nashville university in 2012, I was fortunate enough to witness the first wave of the city's food-scene ascension. The past four years have given way to another tremendously large number of restaurant openings, highlighted by big-name chefs and ambitious concepts. Today, there may be no hotter city food scene in the nation than the one found in Music City. Combining the old and the new, the traditional and the contemporary — and all the hot chicken we can handle — here's our list of 30 places to hit up now (please note that they are listed in no particular order).
1. The Catbird Seat
The much-acclaimed hot spot is worth all the praise and the monthlong wait for a reservation…and then some. A testament to Nashville's rapid climb to national food recognition, the 32-seat, U-shaped restaurant (guests sit around the chefs as they cook) has featured exceptional kitchen talent since its 2012 opening, including original chefs Erik Anderson and Josh Habiger, Noma alum Trevor Moran and current executive chef Ryan Poli. The three-hour, nine-course tasting menu ($115) promises diners an unforgettable experience, complete with chef interaction and genius beverage pairings. 1711 Division St., Nashville, TN 37203; thecatbirdseatrestaurant.com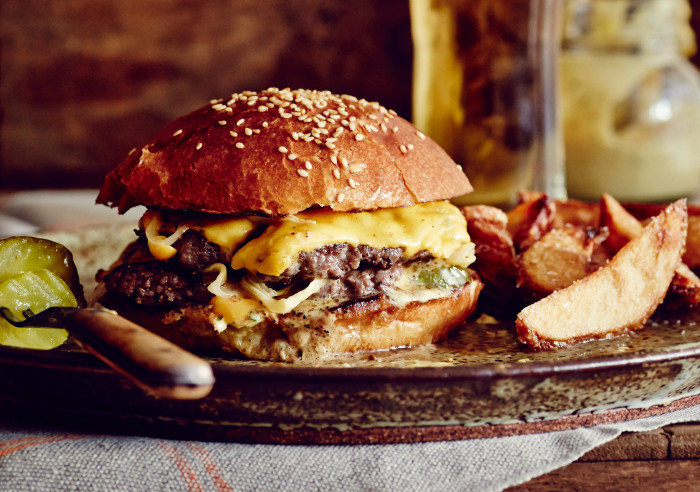 2. Husk
Sean Brock's second rendition of Husk (the first is in Charleston, South Carolina) is located in a restored, spacious Victorian home downtown. The entire menu changes daily, but cross your fingers for anything with pimento cheese, crispy chicken skins and beef from nearby Bear Creek Farm. The famous Husk cheeseburger is unbeatable for lunch. 37 Rutledge St., Nashville, TN 37210; husknashville.com
3. The Patterson House
Prohibition-era speakeasy the Patterson House indisputably stirs up some of the country's best drinks. You're bound to fall in love after one look at its house rules. (Don't even think of calling the waiter "chief"!) Even if you find yourself skeptical after waiting more than an hour for a table (kill time across the street at the Red Door), you won't be after a sip of a smoky Bacon Old Fashioned. Accompany that with an Elvis Panini (peanut butter, banana and bacon) and all is forgiven. 1711 Division St., Nashville, TN 37203; thepattersonnashville.com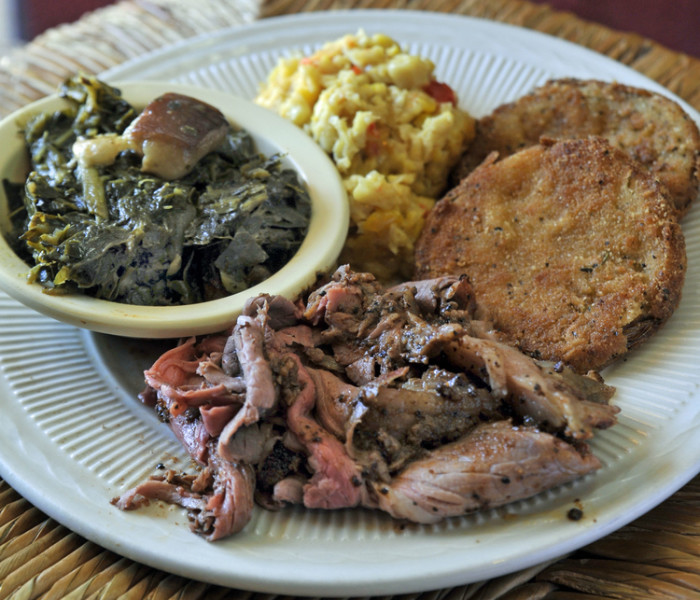 4. Arnold's Country Kitchen
If you have never heard the term "meat and three" before, make this Nashville staple your starting point. While both the interior and exterior of Arnold's may leave much to be desired, it remains the best bang-for-your-buck meal in the city. Unfortunately, the secret is out (thanks, in part, to a heritage recognition from the James Beard Foundation). 605 8th Ave. S., Nashville, TN 37203; arnoldscountrykitchen.com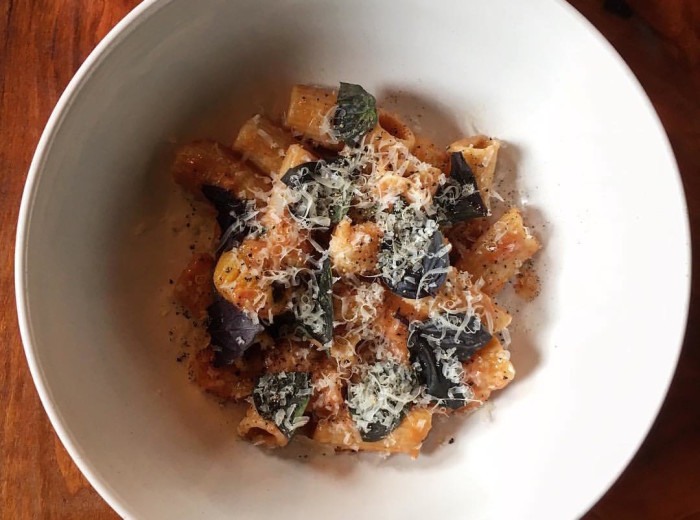 5. Rolf & Daughters
Germantown was already in the early stages of becoming one of the city's hottest food neighborhoods in 2013, but it was chef Philip Krajeck's opening of the industrial-chic, small-plates-focused New American restaurant that solidified it as a must-visit. Dine with a group, try out as many shared plates as possible and make sure to leave room for the chef's trademark pastas, like sweet corn agnolotti with lime, pecorino and jalapeño. 700 Taylor St., Nashville, TN 37208; rolfanddaughters.com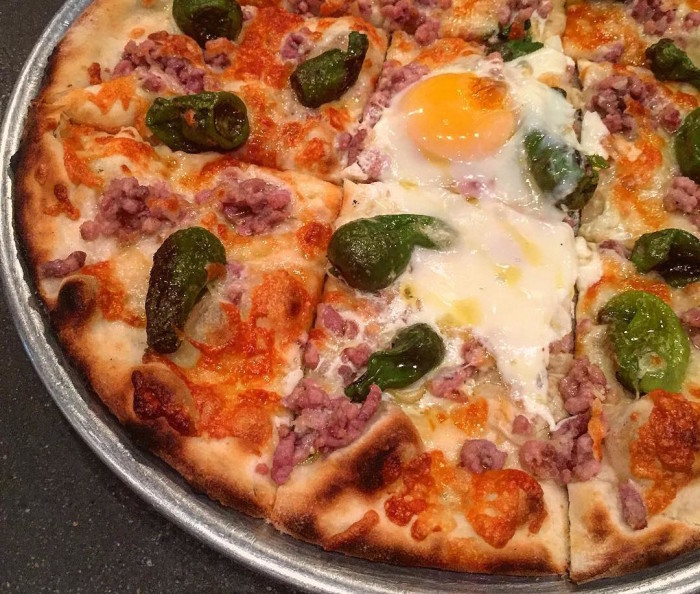 6. City House
City House has been a local and industry favorite since before the city became known as a food destination. A small menu features pastas and crackly, char-crusted pizzas that are indisputably the best in Nashville and made with unorthodox ingredients like potato and spring onion to complement house-made mozzarella and belly ham. Longtime chef Tandy Wilson was deservedly awarded the James Beard Award for Best Chef: Southeast this past year. 1222 4th Ave. N., Nashville, TN 37208; cityhousenashville.com
7. Prince's Hot Chicken Shack
Don't get us started on hot chicken here at Food Republic. We are obsessed — well, one of us in particular. It's a Nashville specialty and a must-try during any visit. No chicken joint has a longer or more flavorful history than Prince's, which first created the dish all the way back in the 1930s — it too has taken home a James Beard lifetime-achievement award. Overlook its shady location and shack-like interior, and call your order in ahead to ensure prompt(er) service. Just be sure to pack some serious antacids regardless of your temperature choice. And don't even think about ordering extra hot. 123 Ewing Dr., Nashville, TN 37207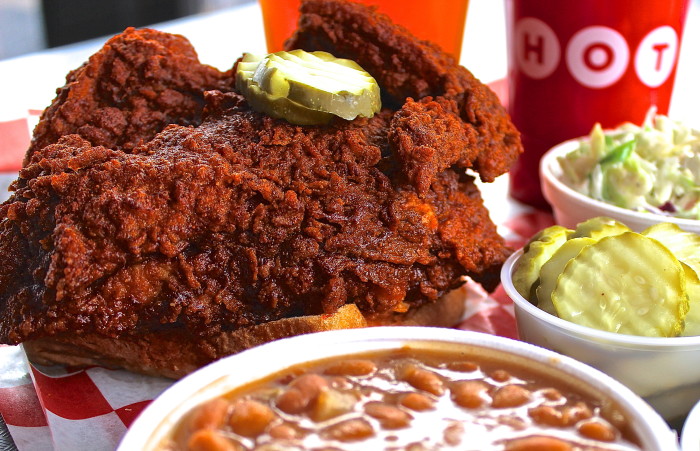 8. Hattie B's Hot Chicken
Hot chicken has blown up nationwide in the past couple of years, and no place is more responsible for this evolution than Hattie B's. If Prince's is responsible for the dish's history, Hattie B's is responsible for making it "cool" to eat. Relax in the covered outdoor patio (or hit up the Charlotte Pike location for shorter wait times) and wash down a perfectly crisped meal with one of several local beers available on tap. 112 19th Ave. S., Nashville, TN 37203 and 5209 Charlotte Pike, Nashville, TN 37209; hattieb.com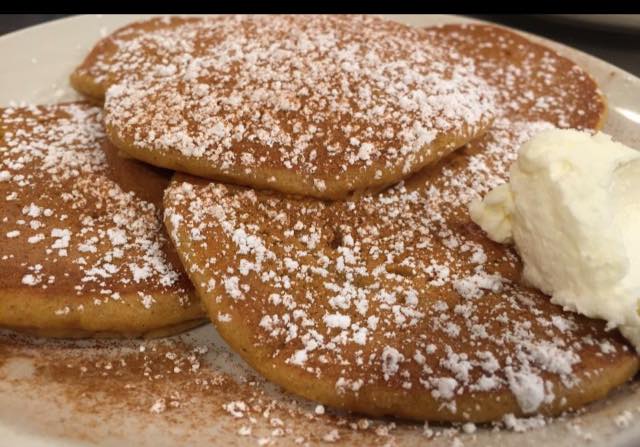 9. Pancake Pantry
Think you have seen a long line at a restaurant? Stroll by Pancake Pantry around noon on a Saturday. A Nashville tradition since 1960, the Pantry's sweet potato pancakes (those who prefer savory to sweet should opt for the Grill Cook's Medley) just might have you returning to that same line on Sunday. 1796 21st Ave. S., Nashville, TN 37212; thepancakepantry.com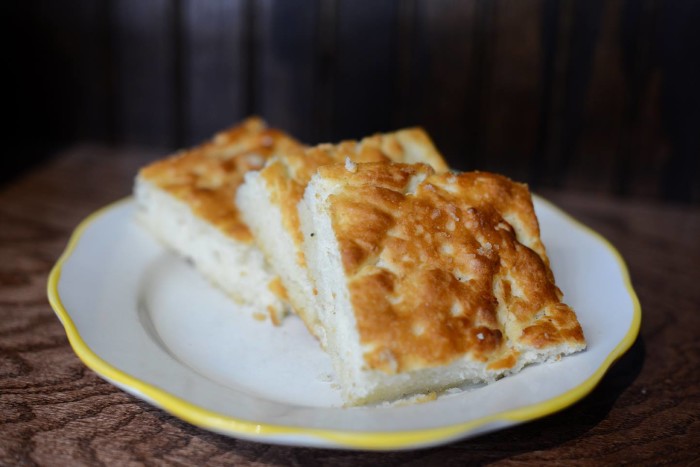 10. Biscuit Love
Nothing says "Nashville" more than waiting on an hour-long line to enjoy weekend brunch at the modern Biscuit Love, located in the Gulch. It's no longer necessary to drive 25 minutes out of town to the legendary Loveless Café to experience the best, crumbliest biscuits around — this former food truck has won the hearts of locals with a breakfast and lunch menu that focuses on hearty biscuit-based dishes, along with meats, eggs and sides. Oh, and did we mention biscuits? 316 11th Ave. S., Nashville, TN 37203; biscuitlove.com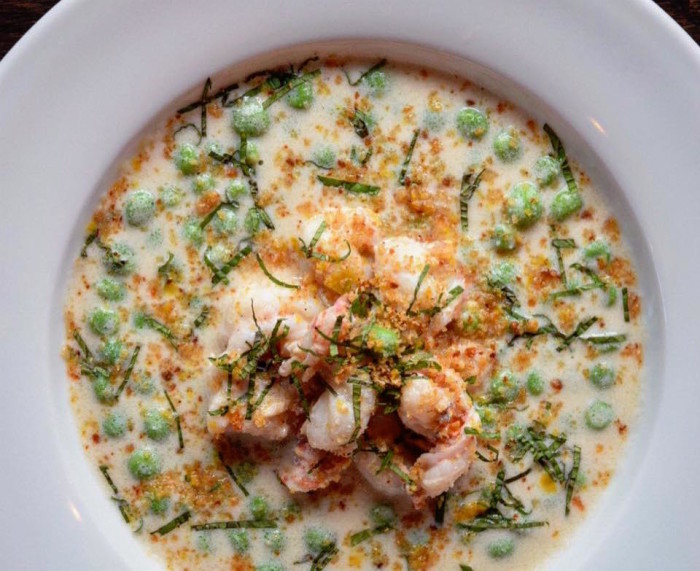 11. The 404 Kitchen
There may be no venue better suited for date night than the 404 Kitchen, the dimly lit restaurant housed in a former shipping container in the Gulch that's connected to a quaint five-room hotel. Veteran Nashville chef Matt Bolus's dinner menu is composed of local, seasonal fare (though we're just a tad curious as to which nearby body of water the blacktip shark comes from), and the rabbit entrée is a standout. Be sure to sample from the bar's exceptional selection of cocktails. 404 12th Ave. S., Nashville, TN 37203; the404nashville.com
12. Jeni's Splendid Ice Creams
Even though the shop's roots are in Ohio, the four Jeni's outposts in Nashville are equally as mind-blowing. The salted-caramel flavor is a classic, the goat cheese with roasted red cherries is one-of-a-kind, and the potential to get your buzz on with some of their alcohol-infused flavors might actually be too good to be true. Look out for holiday-themed, limited-time flavors (think sweet potato with torched marshmallows during Thanksgiving). Multiple locations; jenis.com
13. Marché Artisan Foods
Located in historic East Nashville, this European-style café and marketplace features the city's most Instagram-worthy and freshest brunch. The menu changes frequently and includes items such as toast with pear and melt-in-your-mouth Camembert cheese. The proclivity of East Nashville's most attractive women to dine there on weekends is a nice bonus. 1000 Main St., Nashville, TN 37206; marcheartisanfoods.com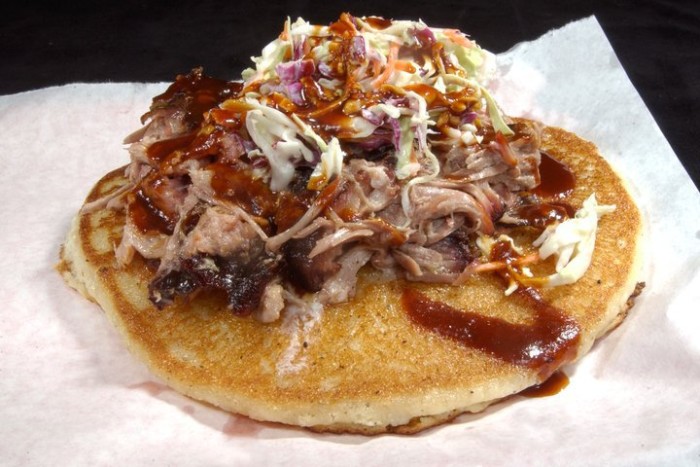 14. Martin's Bar-B-Que
Contrary to somewhat popular belief, Nashville is not exactly swimming in quality barbecue (this is not Memphis, y'all). Still, pitmaster Pat Martin has developed a well-deserved cult following, due to his whole-hog prowess (technically, West Tennessee–style whole-hog cookery). Order some pork from one of three whole-hog pits or opt for one of the city's best — and most underrated — burgers. A recently opened downtown location is sure to attract the masses. 3108 Belmont Blvd., Nashville, TN 37212 and 410 4th Ave. S., Nashville, TN 37201; martinsbbqjoint.com
15. Burger Up
Nashville's most dressed-up burger is located in the 12 South district — the restaurant was one of the first establishments to open its doors in this neighborhood more than a half-decade ago. The Bison Burger explodes with freshness and even allows you to halfheartedly justify to others that it's "lean meat" (we'll look past the fried red onions inside). 2901 12th Ave. S., Nashville, TN 37204; burger-up.com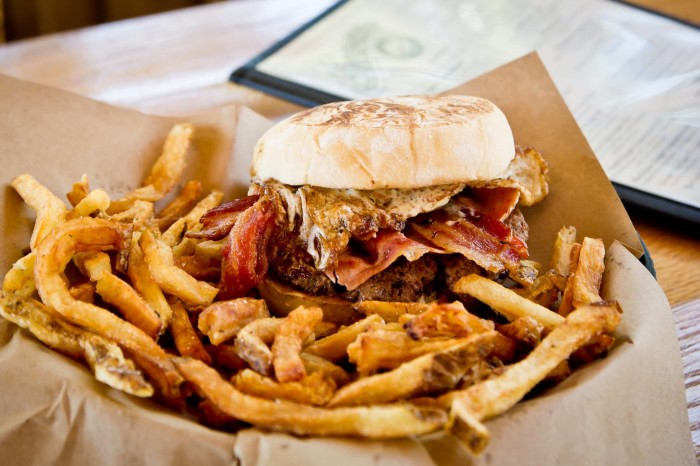 16. The Pharmacy Burger Parlor & Beer Garden
There's nothing better than sitting at an outdoor wooden table in the beer-garden portion of East Nashville's Pharmacy Burger on a warm evening while enjoying one of the several unique brews on tap (the Craggie Dubbelicious is a personal favorite). The Farm Burger is as manly as burgers get, and its free-flowing juices ooze with every bite. 731 McFerrin Ave., Nashville, TN 37206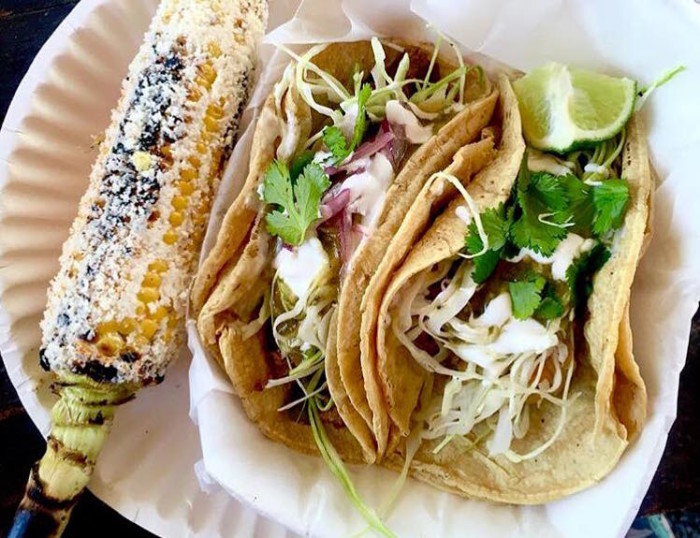 17. Mas Tacos Por Favor
Music City was devoid of quality Mexican food — mainly limited to chains and uninspired takes on Americanized classics — until a successful food truck made the wildly popular decision to take its talents to East Nashville (across the street from Pharmacy Burger) back in 2010. Over the past half-decade, the snug, no-frills shop has dished out superb, inventive tacos and the best chicken-tortilla soup pretty much anywhere. 732 McFerrin Ave., Nashville, TN 37206
18. Holland House Bar & Refuge
Yet another East Nashville representative, the quaint Holland House serves expertly made and inventive cocktails, such as the barrel-aged My Own Summer, a complex mix featuring a 107-proof bourbon along with Spanish blanco peach and rhubarb bitters. The upscale menu features a raw bar that allows diners to sample the day's different oyster selections. 935 W. Eastland Ave., Nashville, TN 37206; hollandhousebarandrefuge.com
19. Monell's
You have never properly experienced communal dining until you have had a seat at one of Nashville's Monell's restaurants (hit up the Manor location for shorter lines). Make new friends at your table as you pass around steaming-hot plates of country ham and bacon for breakfast or fried chicken and catfish for dinner. Just don't seem surprised when their all-you-can-eat Southern food makes you realize that their motto —"Help! I've eaten and I can't get up!" — should be taken literally. 1235 6th Ave. N., Nashville, TN 37208 and 1400 Murfreesboro Pike, Nashville, TN 37217; monellstn.com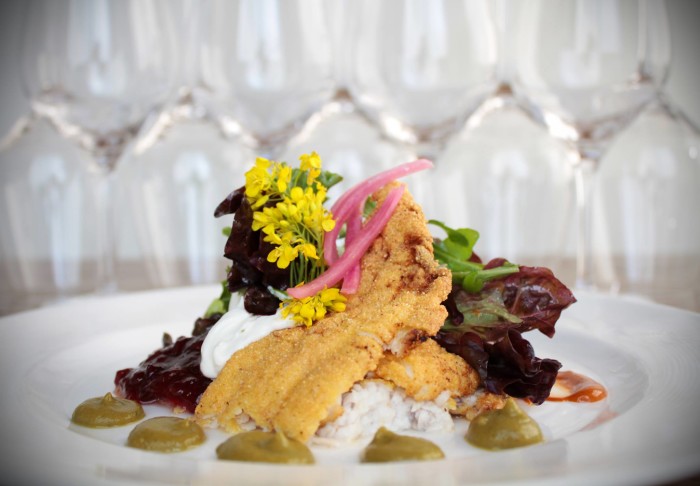 20. Etch
Nashville doesn't exactly churn out fine-dining establishments, but longtime city chef Deb Paquette manages to keep things fun at the open-kitchen Etch, located in the heart of downtown. Watch from a black-tablecloth table in the roomy space as she darts around the open kitchen, preparing eclectic takes on classic meat and seafood dishes. An extensive wine list and cocktail creations keep the diverse crowd buzzing. 303 Demonbreun St., Nashville, TN 37201; etchrestaurant.com
21. Broadway Brewhouse (for Bushwackers)
A sip of a Bushwacker at the downtown bar may singlehandedly validate a trip to Nashville. The alcoholic milkshake is pure gooey godliness — just be wary about the inevitable brain freeze and about becoming "Bushwacked" (being incapable of making sound moral decisions after downing more than one). 317 Broadway, Nashville, TN 37201; broadwaybrewhouse.net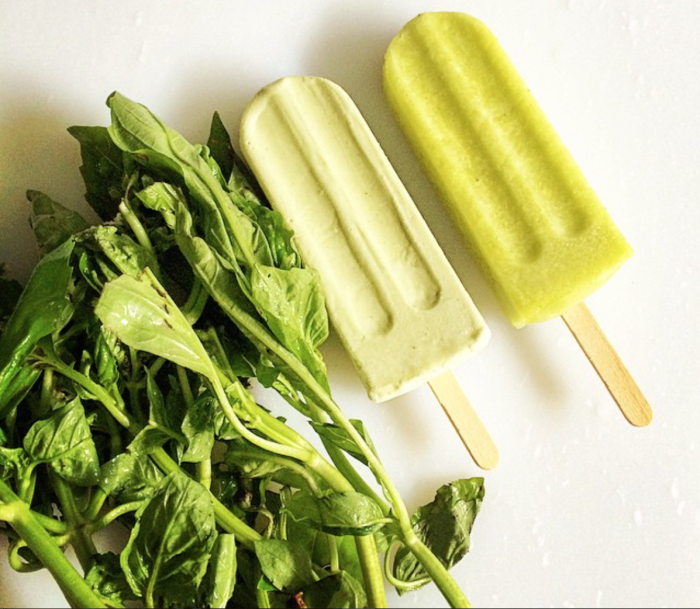 22. Las Paletas
The Mexican popsicle shop in the 12 South neighborhood (head over after a meal down the street at Burger Up) provides the perfect remedies to Nashville's steamy summer days. The shop dishes out natural creamy and fruit-only paletas, and customers can choose to dunk their popsicles in fresh chocolate. The smooth avocado and Mexican caramel flavors are personal favorites. 2911 12th Ave. S., Nashville, TN 37204; laspaletasnashville.com
23. Kayne Prime
With Nashville emerging as one of the country's hottest destinations, you're bound to come across your fair share of both bachelor(ette) parties and expense-account travelers during your time in town. Where are they spending the big bucks while enjoying perfectly charred steaks and top-quality wine? Look no further than M Street Nashville's trendy, boutique restaurant Kayne Prime. In addition to steakhouse classics, be sure to save room for a side of house-made bacon with black peppercorn and maple cotton candy. 1103 McGavock St., Nashville, TN 37203; mstreetnashville.com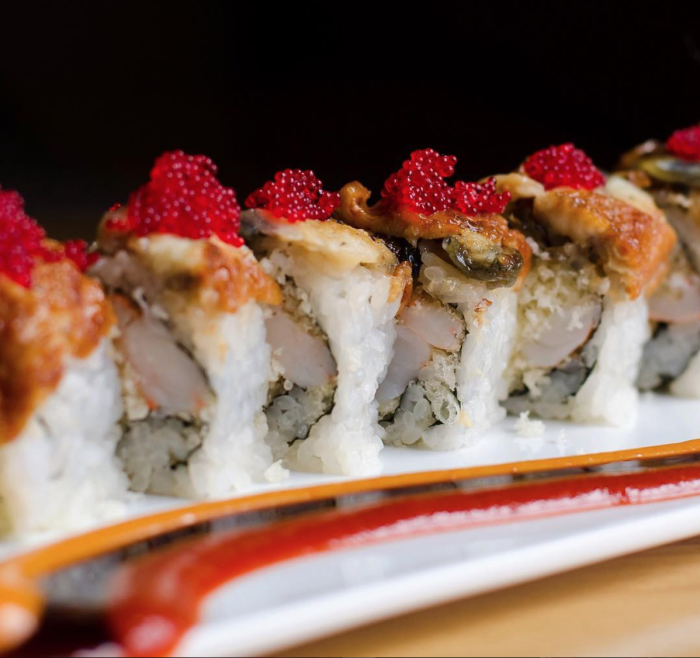 24. Virago
The ultramodern and spacious inside of Japanese eatery Virago will have you (and your wallet) thinking you are in New York or Las Vegas. The crispy rice with spicy tuna and watermelon "pop rocks" is a must. While you are in the super-trendy Gulch area, be sure to check out other M Street Nashville institutions Kayne Prime (see above) and Whiskey Kitchen. 1126 McGavock St., Nashville, TN 37203; viragosushi.com
25. Korea House
Korean food in a Nashville strip mall? The only way it should come. The family-owned and operated joint serves sizzling stone bowls of bibimbap and mouthwatering strips of bulgogi. 6410 Charlotte Pike #108, Nashville, TN 37209
---
Nashville's food scene is constantly evolving. Since associate editor George Embiricos is now only able to travel there about once per year, he sought out five additional, newer recommendations from Music City resident and Food Republic contributor Chris Chamberlain. Take it away, Chris!
26. Josephine
Andy Little may be the best new chef in town. Pennsylvania Dutch takes on French bistro fare. 2316 12th Ave. S., Nashville, TN 37204; josephineon12th.com
27. Prima
Sal Avila is cooking soulful upscale food in a drop-dead gorgeous Vegas-style room in the middle of the Gulch. 700 12th Ave. S., Nashville, TN 37203; primanashville.com
28. Bastion
Ex–Catbird Seat chef Josh Habiger wants to "cook like a bartender makes drinks." So far, it's been universally acclaimed. 434 Houston St., Nashville, TN 37203; bastionnashville.com
29. 5th and Taylor
It's a great room in Germantown with some outstanding food. 1411 5th Ave. N., Nashville, TN 37208; 5thandtaylor.com
30. Le Sel
Found on the ground floor of the Adelicia luxury condominiums (in a location that has turned out to be somewhat of a curse for previous restaurants), Le Sel is a solid, modern French bistro that has turned into one of the most desirable power-lunch spots in town. 1922 Adelicia St., Nashville, TN 37212; leselnashville.com