Chipotle's Newest Animated Short Is Its Worst One By Far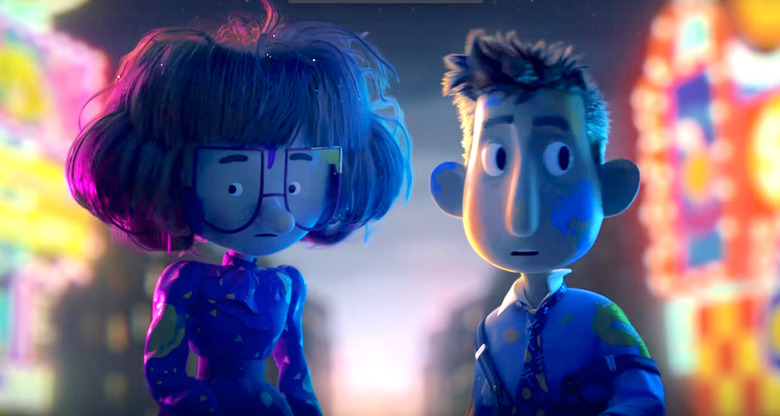 Every so often, Chipotle releases an animated short with a powerful message and a cover of a song we all know. The first film provided a sobering glimpse into concentrated animal feeding operations, with Coldplay's "The Scientist" covered by Willie Nelson. The second addressed coercion and enforced poverty via corporate intimidation, backed by Fiona Apple's chilling rendition of the already creepy "Pure Imagination" from Charlie and the Chocolate Factory — and won a Cannes Gold Lion.
What's missing from this one? Unlike its predecessors, not only is the cover song terrible (Backstreet Boys' "I Want It That Way" sung by Alabama Shakes frontwoman Brittany Howard and My Morning Jacket's Jim James), but next to no time is spent showing the tangible consequences of supporting fast-food corporations. The protagonists are slender, wealthy white entrepreneurs who take their ill-earned cash and use it to, you guessed it, open a little taco stand.
Chipotle (the opposite of a little taco stand) spends ungodly money on these marketing pushes — animated shorts are crazy expensive to create and produce, then there's song licensing rights, publicity and, in one instance, an accompanying mobile game that came with the added bonus of getting that terrifying Fiona Apple cover stuck in your head again.
In a country where the food systems are broken, food waste is at an all-time high and one in seven citizens faces hunger, a company worth hundreds of millions of dollars has an obligation to do more than warn industrious young'uns of the dangers of selling out. And I don't mean the whopping $3 million they've donated via the Chipotle Cultivate Foundation toward "creating a more sustainable food future."
Considering Chipotle's reasons for making headlines these days (read: diarrhea and cocaine-fueled "great ideas"), this really isn't much of a love story.