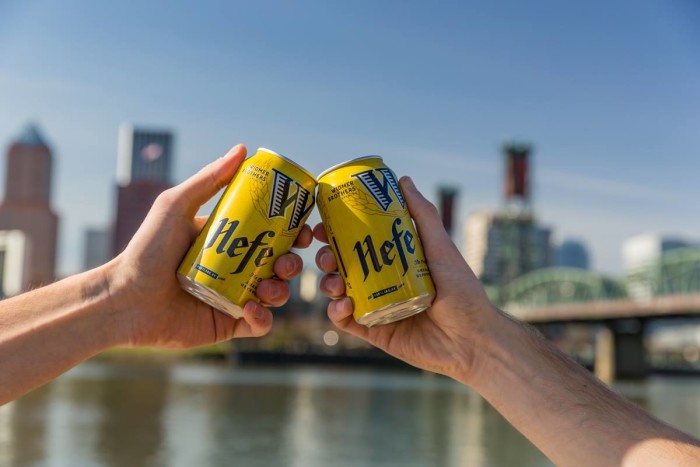 In 1957, the Tomsin Brewery in the central Belgian town of Hoegaarden closed. Breweries were regularly closing then in a Belgium still reeling from the Second World War and, more specifically problematic for the brewing industry, a flood of imports were gobbling market share from long-time domestic producers.
So posterity might have not otherwise noted the passing of Tomsin had it not been for the style of beer that the brewery produced: namely, wit or witbier (Flemish and Dutch for "white beer"). Tomsin was the last brewery in Belgium to make the style, a style that grew from the town of Hoegaarden itself and its surrounding Brabant region.
Lucky for the style — and for beer drinkers today — one of the brewery's neighbors, a Hoegaarden native born in 1925 off the town square, had worked part time at Tomsin as a child and a teenager. It was just long enough for Pierre Celis to absorb the ins and outs of brewing wit.
In 1966, Celis, who had stuck around Hoegaarden working as a milkman, opened his own brewery there, originally named after himself and later called De Kluis. The brewery's specialty? Wit.
Celis's exertions likely saved wit from oblivion. For 20 years, he reintroduced the style, first to his fellow Belgians and then to the wider world. A fire in 1985 devastated De Kluis, which eventually led to its 1990 sale to a corporate precursor to Anheuser Busch-InBev.
Celis took his brand on the road, though, and opened another brewery in Austin — legend has it that the Belgian found understanding English easier when it spilled in a slow Texas drawl. For a time in the early 1990s, Celis White was a giant of the small U.S. craft beer market and a darling of critics.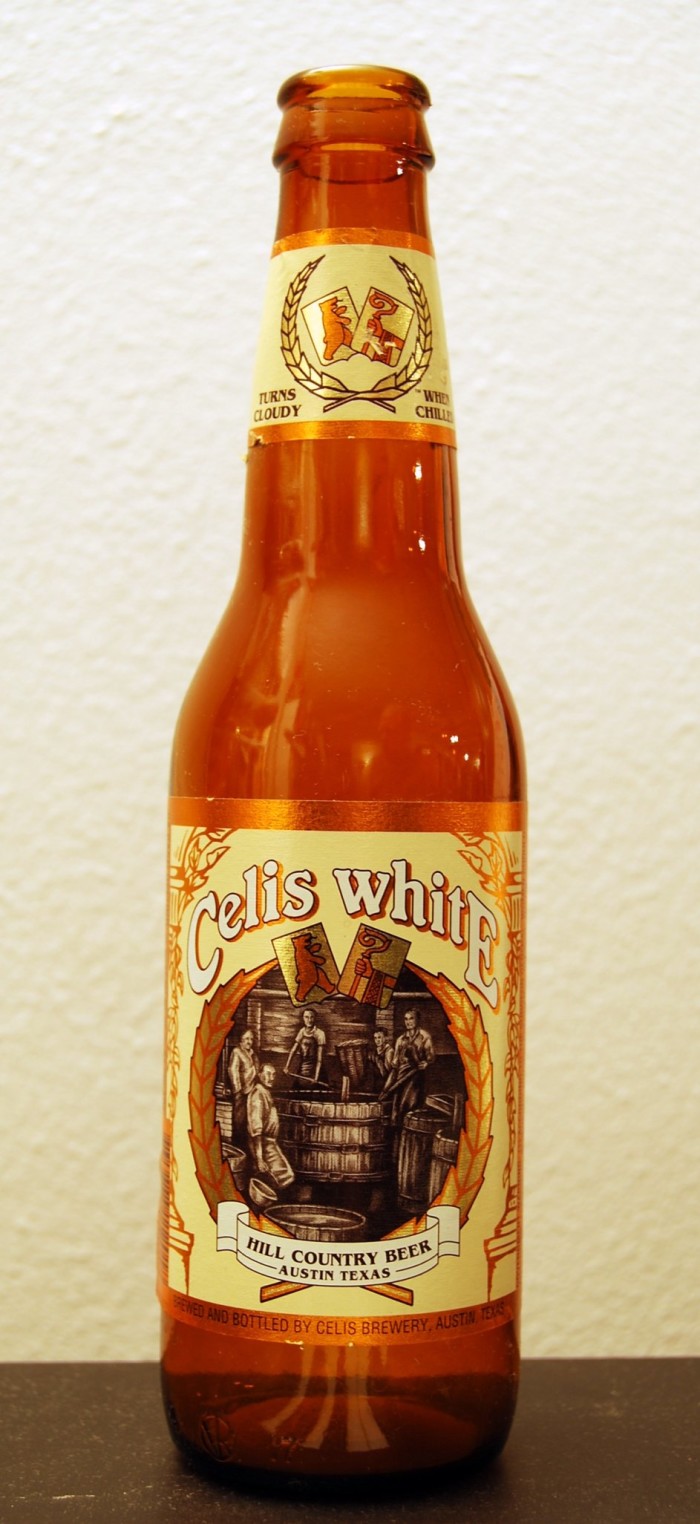 Celis's Austin operation, too, though, took on a giant partner — in this case, Miller Brewing, which acquired a majority stake in 1995 and closed the brewery in 2001, amid a commercial shakeout in American craft beer. Celis wit beers still pop up from time to time under different licensing agreements going back to 2001, but it's doubtful they have much in common with the original recipe or its creator.
Celis retired to Hoegaarden and died in 2011 at age 86, one of the few people ever to resurrect — and popularize — a beer style single-handedly.
What is that style? Wit is generally an unfiltered ale with a spicy, fruity taste — orange is usually what most people pick up on the palate. It is light in color and mouthfeel, and hazy or cloudy in appearance (from that deliberate lack of filtration).
It is a refreshing beer seemingly perfect for the year's warmer months — or for after dinner anytime: The great critic Michael Jackson described wit as "undoubtedly Belgium's dessert beer" in his 1977 World Guide to Beer.
Wheat comprises a significant proportion of a wit's grain bill, though not necessarily a majority. Wheat makes up about 30 to 40 percent of the grain bills of most commercial wits today, according to Keith Villa, the brewer who developed the Blue Moon line of wit beers for Coors in the 1990s. Still, that share has traditionally been enough to make wit one of the two dominant wheat beer styles.
The other is weiss, also known as hefeweizen. Tempting as it might be to explain weiss ("white") as the German version of wit, the styles are different.
For one thing, wheat should comprise at least 50 percent, if not a lot more, of any weiss's grain bill. For another, whereas wit might contain spices and additions such as oats, weiss is supposed to be made from malted wheat, malted barley, hops and water — just straight-ahead, wheat-heavy ale.
---
If you taste peppery tanginess, you've probably got a wit. If you taste some lemon or orange, and no spiciness, it's a weiss in your hand. Both will be smoother than most ales and will look hazy.
---
Taste-wise, weiss is less fruity or spicy than wit, though hints of banana and cloves often pop up. Like with wit, weiss is generally cloudy due to a deliberate lack of filtration and light on the mouth (and the belly), and therefore equally perfect for warmer weather.
And as with wit, weiss's origins likely date back millennia, to when humans began brewing in the Middle East, using copious amounts of wheat and liking the results. The modern understanding of the style, though, dates from the early Middle Ages, when weiss became a hot commodity among feuding nobility in a beer-crazy central Europe, particularly modern-day Bavaria in Germany.
The popularity of weiss in Bavaria grew well into the 19th century, until cleaner-looking and lighter-tasting lagers, such as Czech-born pilsner, swept the marketplace (as did the German response, kolsch). Weiss was soon on the way out commercially, a stylistic dead end, it looked like.
Then, in the mid-1850s, a brewer named George Schneider leased from the Bavarian royal family an old downtown Munich brewery that had specialized in weiss. Schneider nursed the style back to health before his death in 1890, eventually opening a family-run brewery that endures to this day.
Modern brewers, especially in the U.S., have put their own spins on wit and weiss. For instance, wheat does not necessarily comprise at least 50 percent of an American weiss's grain bill, as it's likely to do in Germany. Also, the spiciness in both might be a little bit more forward here.
How to tell — beyond the packaging — if the wheat beer you've got is a wit or weiss? If you taste peppery tanginess, you've probably got a wit. If you taste some lemon or orange and no spiciness, it's a weiss in your hand. Both will be smoother than most ales and will look hazy.
Here are a few superb examples of these styles that time and the marketplace almost forgot.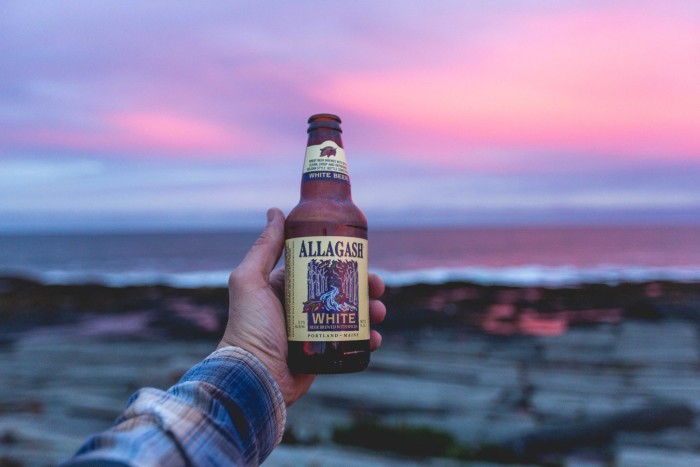 Allagash White: This is a solidly orthodox offering from the Portland, Maine, operation. There is a lot of complexity in the spiciness, with hints of orange and banana. 5.1 percent ABV.
Ommegang Witte: The Cooperstown, New York, brewery helped pioneer Belgian beer styles in general in the U.S. Its wit is another orange-tinted gem, but sweeter. 5.2 percent ABV.
Sierra Nevada Kellerweis: The raw, rollicking iteration from the Chico, California–based brewery that can do no wrong has a lot of banana up front and is crisp on the finish. 4.8 percent ABV.
Widmer Hefeweizen: This Portland, Oregon, brewery, had a lot to do with popularizing wheat beers in the U.S., and this is its flagship — a sweet, lemony weiss. 4.1 percent ABV.
Tom Acitelli is the author of  The Audacity of Hops: The History of America's Craft Beer Revolution. His latest, American Wine: A Coming-of-Age Story, is a finalist for the 2016 James Beard Award for best beverage book.