Once upon a time in the late 19th century, the straw-colored, light-tasting lager style called pilsner — originally from the Czech city of Pilsen — was taking the European drinking public by storm. German brewers, having taken notice, sought their own commercial hit, lest the empire be swept away by a style from over the border in Austria-Hungary.
Enter kölsch.
First brewed in Cologne, a city astride the Rhine River in Germany's western-central reaches, the beer became a perennially popular Germanic answer to not only pilsner but also to blonde-hued ales and lagers of all stripes. Made like an ale, with top-fermenting yeast at warmer temperatures, the new style was then stored at much cooler temperatures for several weeks or months, like a lager. It came out tasting full, yet light on the palate, almost sweet and still just a touch bitter — a nice crossroads between the two often-warring beer types, not to mention absolutely perfect for the warmer summer months.
That's the long story. The short story is that kölsch is the German equivalent of English pale ale. Seriously: Google "German pale ale" and see what pops up.
In the United States during the past 20 years, the style has taken on a life of its own (much as the English pale ale has). Generally, though, the American iterations still share some unmistakable similarities with the original style. They tend to be blonde or deep yellow in color, sweet and not too bitter in taste and around 5 percent alcohol by volume — not session beers, necessarily, but who's to say?
To help you wade into the available pool of kölsch this summer, we've broken down six great American-made versions of this German pale ale.
Serving suggestion: Cold, but not ice-cold, in a long, thin pilsner glass or a champagne flute (a plastic cup at the ball game will do nicely, too).
Harpoon Summer Ale
Mass. Bay Brewing Co., Boston, Massachusetts
Maybe it's because we recently had this on draft not far from the Harpoon mothership on the South Boston waterfront, but wow! The best of the bunch: a full-tasting, slightly sugary yet dry-finishing "version of the traditional German kölsch-style ale," according to the brewery. It's 4.8 percent ABV.
Saint Arnold Fancy Lawnmower
Saint Arnold Brewing, Houston, Texas
The Lone Star State's oldest craft brewery first produced this beer in 2000, and it's been a go-to for many a hot day ever since. Saint Arnold touts Fancy Lawnmower as "true German-style kölsch," and we can't disagree: slightly sweet, barely bitter and 4.9 percent ABV.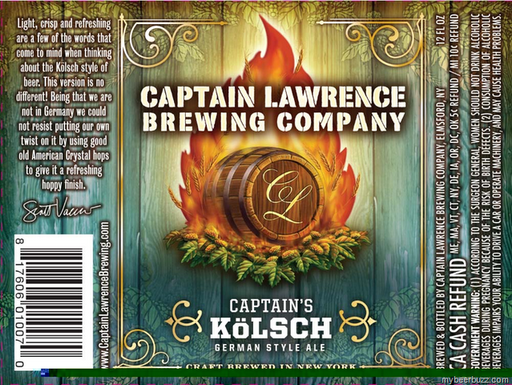 Captain Lawrence Captain's Kölsch
Captain Lawrence Brewing Co., Elmsford, New York
As this brewery about a half-hour's drive north of New York City says, Captain's Kölsch "blurs the line" between ale and lager. It's got a heavy mouthfeel and, as expected, a clean, crisp finish with hardly any bitterness. We had this a while back during a particularly sultry Gotham day, and it was perfect. It's 5 percent ABV.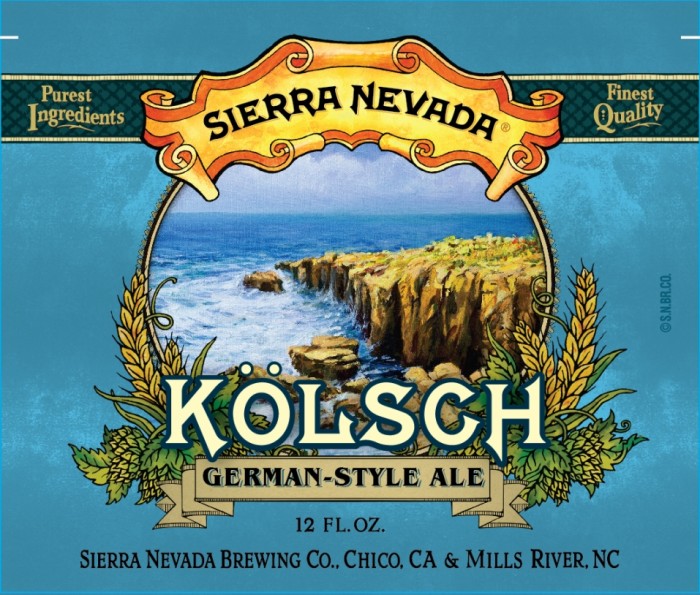 Sierra Nevada Kölsch
Sierra Nevada Brewing Co., Chico, California
One of the granddaddies of American craft brewing makes one of the best straight-ahead kölsches around. It's light and sweet — probably the sweetest of the bunch here — and 5 percent ABV.
Mother Earth Endless River
Mother Earth Brewing Co., Kinston, North Carolina
We're from North Carolina originally, and so is Mother Earth, so we both know how unforgivingly hot and humid it can get in the Tar Heel State. Endless River is a tangier, almost fruity kölsch, with lots of snowy carbonation and a strong finish. It's 4.9 percent ABV.
Samuel Adams East-West Kölsch
Boston Beer Co., Boston, Massachusetts
Of course America's biggest craft brewer makes a kölsch — they make everything! Seriously, though, the Sam Adams people have made an exceptionally fruity and light-tasting beer with the East-West Kölsch. There's barely any bitterness, either — it's dangerously drinkable at 5 percent ABV.
Tom Acitelli is the author of The Audacity of Hops: The History of America's Craft Beer Revolution. His new book, American Wine: A Coming-of-Age Story, is available for preorder.