This week, take stock in your largest pot and get cooking — it's time to get down to the basics. Got a ham bone? Make ham broth. Root cellar runneth over? Allium or other vegetable broth is a healthy, flavor-packed staple of some of our favorite recipes. Follow our basic formula for stockmaking (and read up on the obvious and less-obvious reasons it's part of being a well-rounded home cook), bring to a simmer, skim occasionally and cook long and hard, then take that liquid gold (or bronze) and make something awesome.
Val-d'Oise, directly north of Paris, is in the second tier of Île-de-France departments circling the city. Its rich land remains largely agricultural, but residential subdivision is on the rise. One victim is the town of Montmorency, just ten miles from Paris, where the cherries that bear its name are now grown in only a few orchards. Cultivation of the red sour Montmorency cherry is increasing elsewhere, however, as its high antioxidant level adds to its culinary appeal.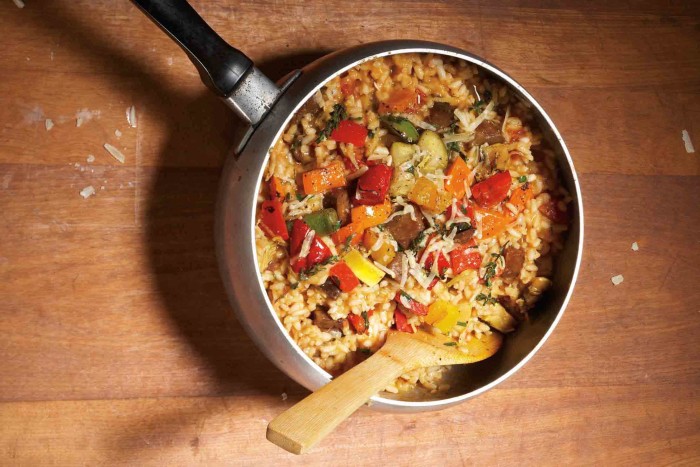 Rice once ruled the river marshes outside colonial Charleston, and risotto is kin to our traditional low-country pilau. Although I often use heritage Carolina Gold grain, classic risotto is made with Arborio rice, originally found in Italy's Po Valley but now grown in Texas. Arborio is a stubby, milky grain that heat-releases amylopectin, a starch that gives risotto its creamy but chewy texture. Charleston's historic influence also shows up in the Spanish-tinged sofrito, a mixture of aromatics cooked so slowly, it almost melts away. And because we're at the height of summer's produce season, I load in ratatouille-style vegetables from my own farm. Your local green market should be just as plentiful. Remember that freshly picked vegetables have a shiny exterior, and that squash and eggplant should feel "tight" (squishy = loaded with water = soggy). Once you get the technique down, stop short of adding the tomatoes and create your own variation. This is just your gateway recipe.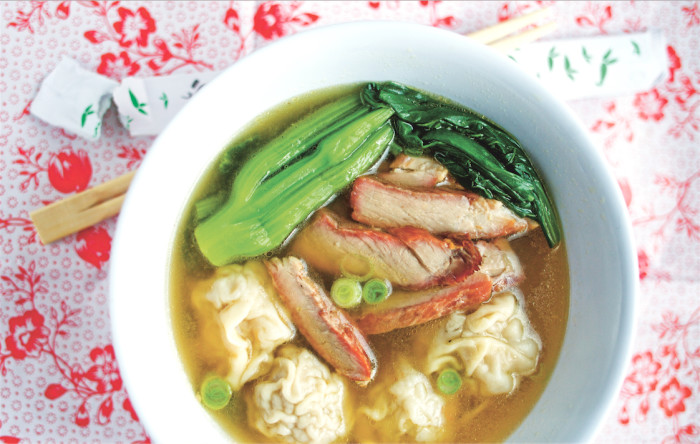 Name a major world city; it probably has a Chinatown, and the food there is likely excellent. Professional chef and photojournalist Jean-Francois Mallet has catalogued some of the world's best Chinatowns (and 100 of their most beloved recipes) in his new cookbook. Some Chinatowns lean Vietnamese, others Thai. Some boast regional Chinese menu items you've never seen before, and some have the best darn bowl of pork dumpling noodle soup you've ever eaten. Speaking of which, fire up the stockpot!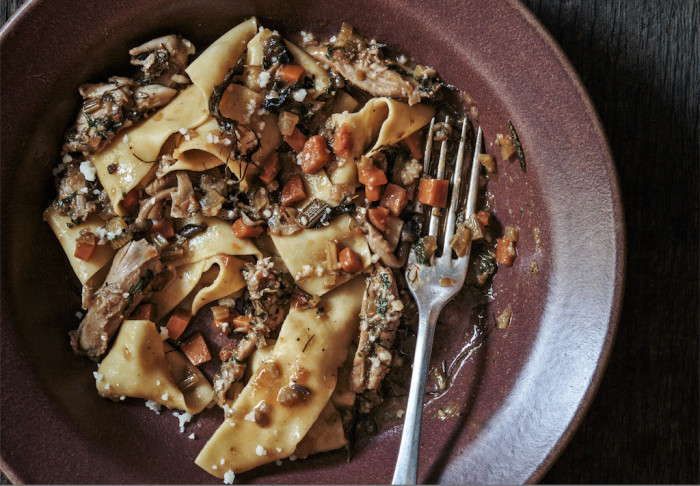 Tossed with pappardelle, this sugo is a home-run meal that's versatile year round. In the winter, I like to add more meat, and in the summer I scale back on the meat a bit and add some fresh vegetables, like peppery arugula, at the last minute. In the spring, favas are a go-to, and in the early fall it's fresh tomatoes. If rabbit makes you squeamish, or if it's hard to find, chicken legs may be used instead.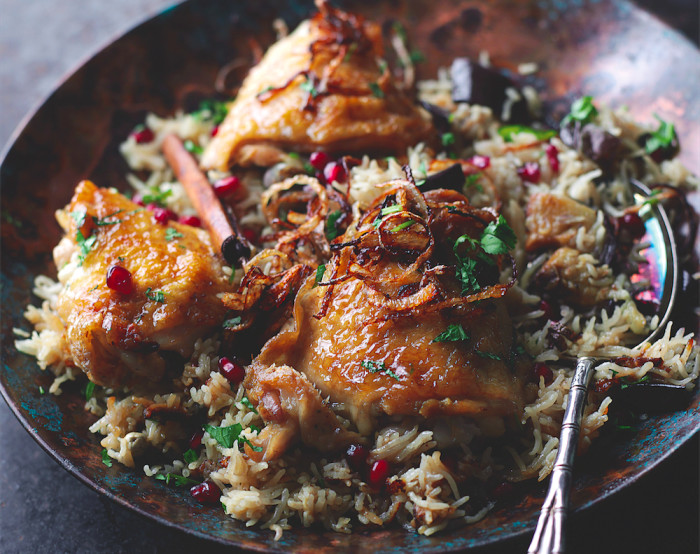 Food stylist and writer Sunil Vijayker worked on the photographic shoot for this book and shared some tips from his great knowledge of Indian food about how to make a biryani especially good. There are many different honeyed components in this dish, but each one plays its part, and overall there is less work involved than first appears — and any time and effort is certainly worthwhile. Serve with a salad or green vegetable.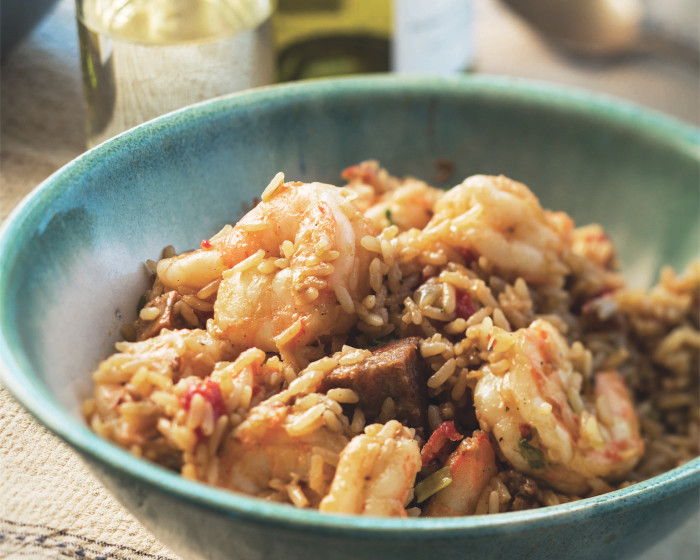 In Cajun country, they wouldn't think of using tomato in a jambalaya. In New Orleans, we do like our tomato, but not too much. We don't want jambalaya looking like Spanish rice. What's really important is to not overcook the shrimp. You want them gorgeous and plump. I add them at the very end and try not to stir the pot too often to check on them.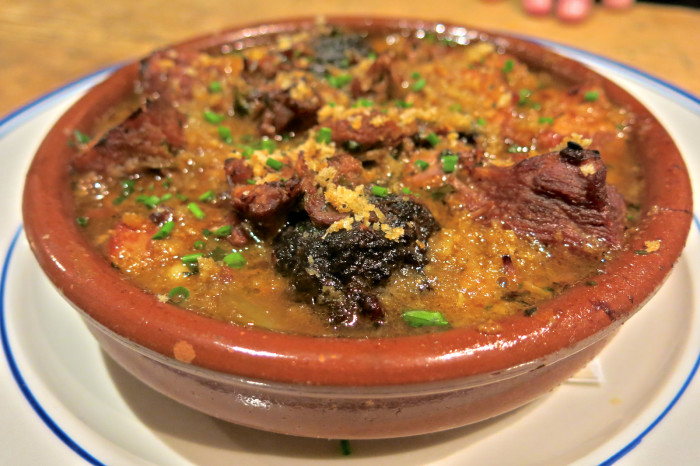 This classic recipe features succulent duck confit, sausage meatballs and pork shoulder slow-cooked with herbs and aromatics for an exceptionally hearty dish that's both crowd- and arctic chill–friendly. Grab some crusty bread and prepare to forget your troubles.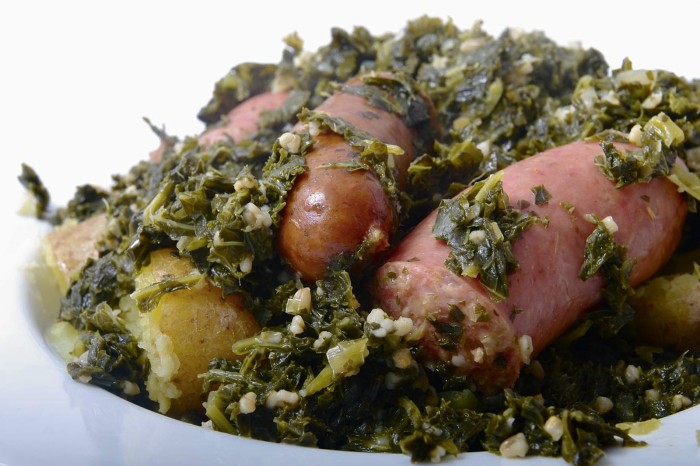 NYC New American restaurant Hospoda is the place to be for beer-inspired (and -paired) cuisine. In honor of #GermanyDay, we borrowed a recipe for grünkohl, a stewed kale and sausage dish that's a comfort food of executive chef Rene Stein. Says Stein: "My mom made an awesome grünkohl! It's basically a kale stew with speck and smoked sausage. The key is making sure the kale is tender and adding the mustard seeds and Dijon mustard."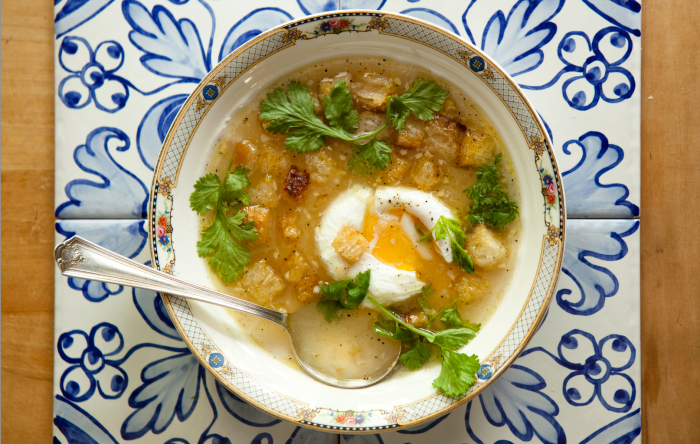 This soup, a dish with a Portuguese influence, is one I can always rely on, as most of the ingredients will already be on hand at my house. I eat this soup at Alfaia, where they make it with water rather than stock, giving the garlic the duty of flavoring the broth, but I find that chicken stock elevates it to a whole new level, making for a rich, full, fragrantly deep soup with a flavor that can only come from a good stock. Then there is the cilantro, which is one of the most commonly used herbs in Brazil. If you're not a fan of cilantro, you can substitute the same amount of parsley leaves or 2 cups shredded collard greens.