Is The SF Chronicle Trolling Avocado Toast Eaters?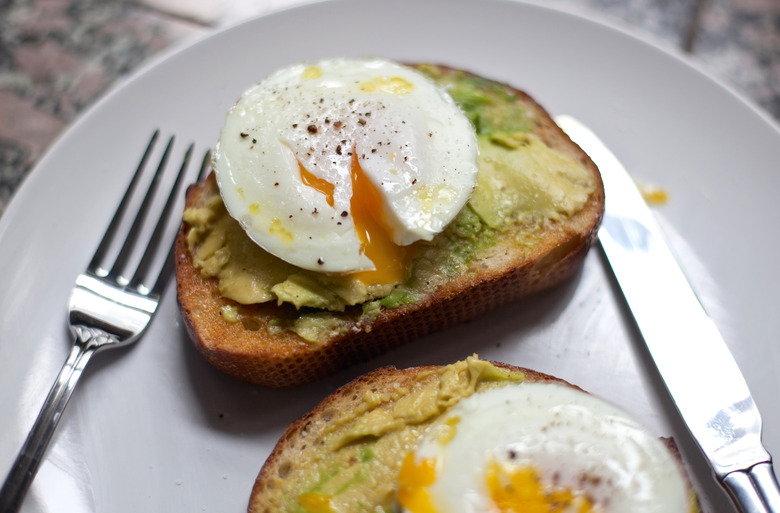 There's no two ways about it: Avocado toast is mean, green and clean. Except maybe for that pesky toast part. We couldn't help but notice a spin on this trendy yet trendy trend announced in the San Francisco Chronicle with the headline "Toastless Avocado Toast." The story highlights the benefits of that smooth green nectar and eschews what is by far and wide the worst part of avocado toast, all while subtly teasing the myriad folks who've gone crazy for the utterly simple combination of toasted bread and avocado.
"...in truth, the rich avocado and oozing egg are more than enough to fill you up at breakfast. Often, the bread is just a vehicle to hold everything else. This is fork food rather than a hand-held dish, so it's one to eat when you have a few extra minutes at home."
The bread is nothing more than a ruse, a lowly pawn in your breakfast game, a puppet of the mighty avocado and egg combination that is POWER. Toast has been holding you back, even though it makes your power breakfast portable! Toast is nothing when you have expensive Whole Foods edible flower petals and microgreens to meticulously tweeze upon your breakfast, as this improved recipe calls for — nothing! Unless it's Jamie Bissonnette's meaty, tangy 'nduja avocado toast. Then it's the best thing since sliced bread.