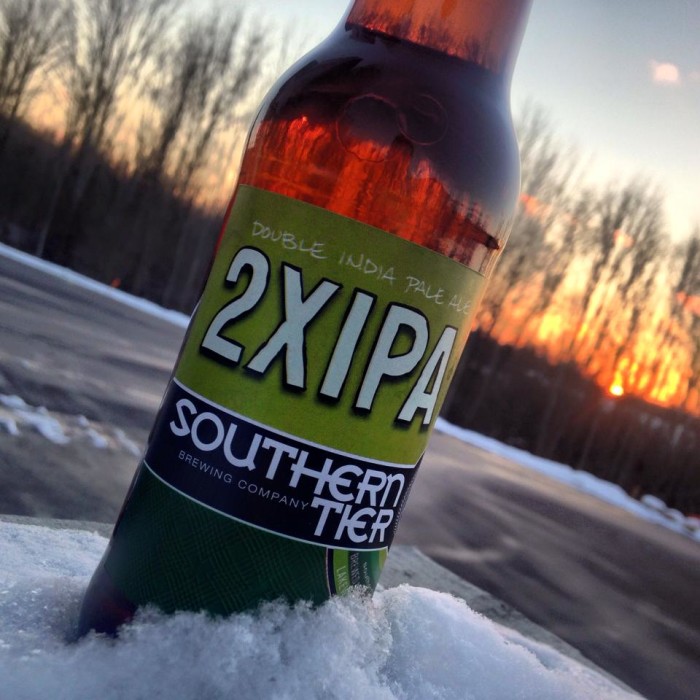 The double India pale ale was born in May 1994 of necessity. A young brewer named Vinnie Cilurzo was conjuring up a strong, bitter ale for a Temecula, California, brewpub that he co-owned called the Blind Pig. Aware that he was working with secondhand equipment and that such equipment might foment off-flavors, Cilurzo went heavy on the hops. The idea was that the famed bittering agent might cover up anything seriously wrong with the finished product.
From that decision sprang what is widely regarded as the first double IPA in the U.S.: Blind Pig Inaugural Ale — not to be confused with Blind Pig IPA, another beer created by Cilurzo, who would go on to great acclaim as co-proprietor and brewmaster of the Russian River Brewing Co. in Santa Rosa.
It would be years before Cilurzo's concoction, both the stylistic approach itself and the terminology, spread beyond a cadre of initiates in California. In fact, the debate over whether the double IPA constitutes a distinct style — and therefore one of only a handful of American-born beer styles — continues to this day.
The first mainstream media references to double IPA (a.k.a. imperial IPA) came in early 2002 in reference to a Double IPA Festival at a Hayward, California, pub and beer garden. And the Great American Beer Festival took until 2003 to add an Imperial or Double India Pale Ale judging category, finally differentiating Cilurzo's creation in the eyes of many from the classic English style known as India pale ale.
Generally — and please keep in mind this is envelope-shredding American craft beer here — when we talk about double IPAs, we're talking about IPAs with at least 90 international bittering units, the 100-point scale traditionally used for measuring a beer's bitterness (though some beers go well beyond 100). Not surprisingly, most doubles/imperials are heavy on the hops and quite strong alcohol-wise.
Beyond these parameters, you're on your own. Same goes for the iterations of double IPA — the reds, the Belgians, et cetera. Explore the trunk first and then branch out. Here are seven double or imperial IPAs that call themselves just that to get you started.
Serving suggestion: Pint glass. You want these hoppy bouquets right in your face.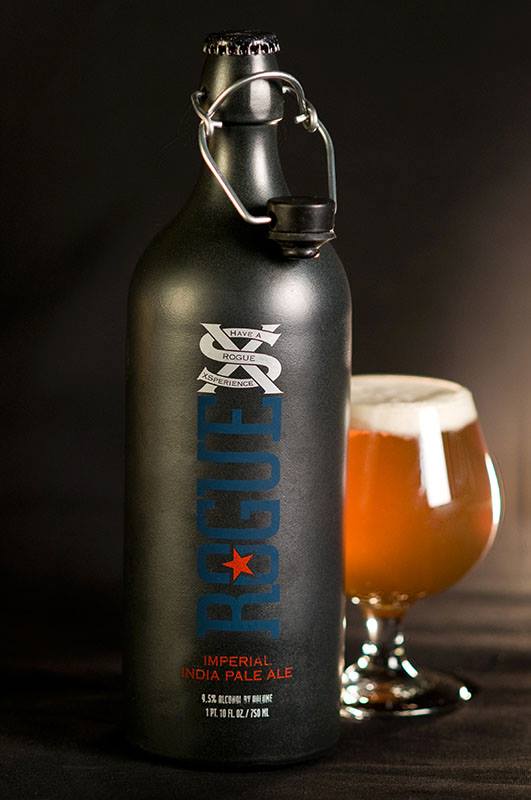 XS Imperial I2PA
Rogue Ales & Spirits, Newport, Oregon
This offering from the nearly 30-year-old Rogue is fairly typical: strong (at 9.5 percent alcohol by volume) and relentlessly bitter. The late, great beer critic Fred Eckhardt once described XS Imperial I2PA as "Oregon's strongest," which is saying a lot, given that state's reputation as a craft-beer Valhalla.
Dorado Double IPA
Ballast Point Brewing & Spirits, San Diego, California
The makers of the phenomenally popular Sculpin IPA and Grapefruit Sculpin produce a piney hop bomb that still tastes remarkably balanced and not too heavy. It's 10 percent ABV but does not taste all that overwhelmingly alcoholic.
2xIPA
Southern Tier Brewing Co., Lakewood, New York
This is probably the sweetest of the bunch, one where the malt comes through almost on par with the hops. It's also on the not-maddeningly-powerful side, with an ABV of 8.2 percent. Southern Tier's creation is a sturdy bridge between traditional IPAs and their stronger cousins.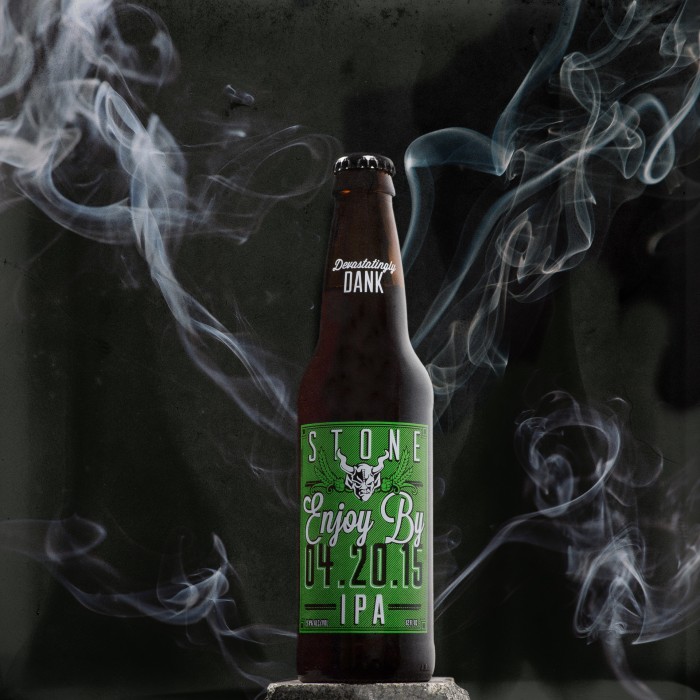 Enjoy By IPA
Stone Brewing Co., Escondido, California
One of the pioneers of the so-called über-hoppy West Coast IPA style regularly releases what they call Enjoy By IPA — except in between the "By" and the "IPA" is a specific date. The conceit is that big, hoppy brews taste best when freshest, so drink up! We had one of these months later than its 4.20.15 enjoy-by date but still found it rather citrusy and inviting. It was 9.4 percent ABV. The next Enjoy By, according to Stone, drops on Halloween this year.
120 Minute India Pale Ale
Dogfish Head Craft Brewed Ales, Milton, Delaware
We would be seriously remiss in discussing double/imperial IPAs without discussing extreme-beer kingpin Dogfish Head's 120 Minute IPA. It is continuously hopped for — you guessed it —120 minutes during the boil, then hops are added to the fermenter and to the aging barrel in the end, leaving this brew almost supernaturally bitter. It also clocks in at a wine-like strength of around 20 percent ABV. We once had one that was 18 percent. We think.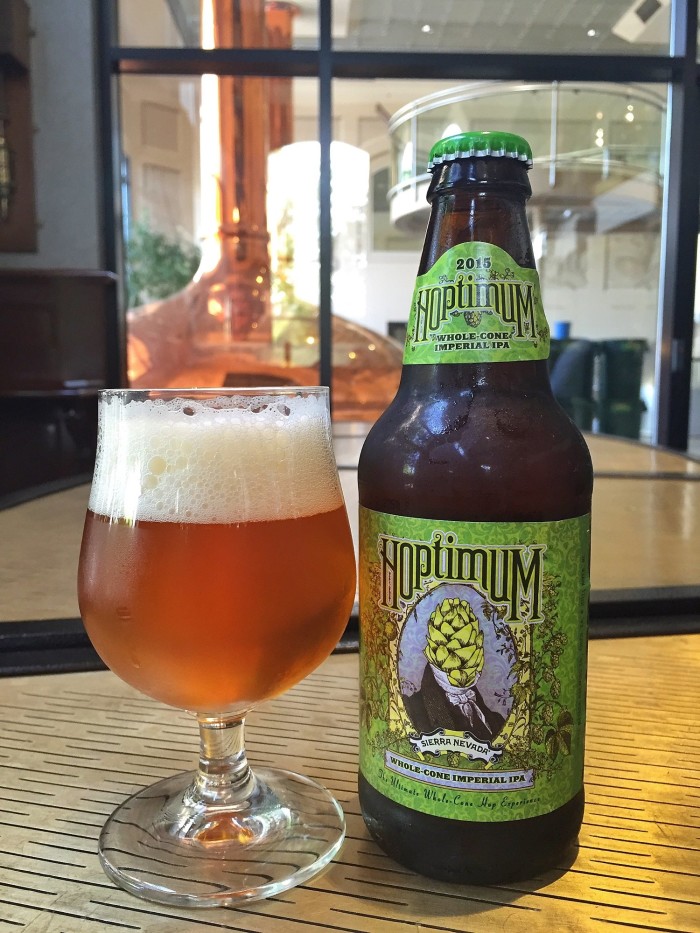 Hoptimum Whole-Cone Imperial Pale Ale
Sierra Nevada Brewing Co., Chico, California
The 2015 release of this iteration tips the scales at 100 IBUs and 10.4 percent ABV. We found it surprisingly drinkable, though, and even milder than some other releases from one of America's biggest, boldest craft brewers. Sure, the citrusy hops came roaring through, but there was a malt finish that sweetened the palatal pot.
On the Wings of Armageddon
D.C. Brau Brewing Co., Washington, D.C.
Definitely a West Coast–style interpretation of IPA emanating from one of the great East Coast cities, D.C. Brau's imperial reeks of bready power with an orangey finish. It's a bracing 9.2 percent ABV and hyper-bitter, to the point where we actually winced from the tart taste on the first couple of sips. But then again, that's kind of the point with this, dare we say, style of beer.