Martha Stewart Cancelled Thanksgiving Dinner For Friendsgiving Plans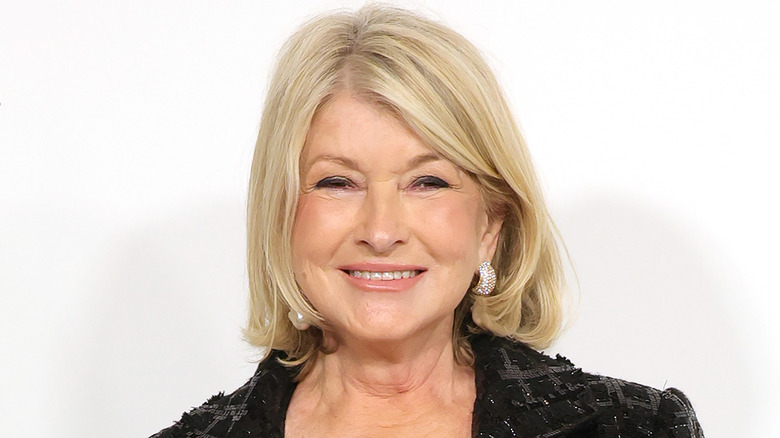 Kevin Mazur/Getty Images
For years, people have looked to Martha Stewart for advice on the enormous task of preparing Thanksgiving dinner. Whether seeking decoration tips, guidance on how to brine the turkey, or ideas for leftover meals, Stewart has been a reliable source of information. One can only imagine the magic that must take place at her Thanksgiving dinners. However, this year, Stewart's dining table will be uncharacteristically empty on the fourth Thursday of November. The entertaining extraordinaire has canceled her Thanksgiving dinner.
As surprising as this news may be, Stewart's reasoning actually makes a lot of sense. While appearing on "The Kelly Clarkson Show," Stewart shared that she was just plain "turkeyed out." Recently, she had cooked 14 turkeys for her own television show, and prepared even more for other talk shows she'd visited. But it isn't just an excess of tryptophan that is keeping her from celebrating; she also had nine guests cancel due to illness, prompting her decision to scrap the holiday celebration at her house.
She's enjoying her friends' cooking this year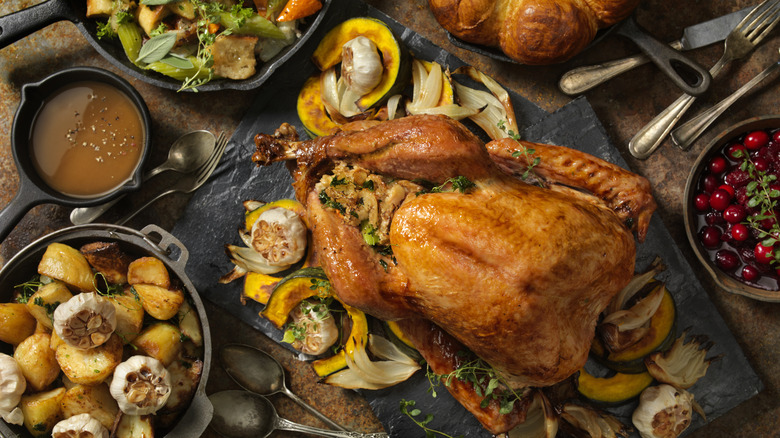 Lauripatterson/Getty Images
After all that turkey brining, baking, roasting, and smoking, it wouldn't surprise anyone if Martha Stewart planned to spend Thanksgiving Day eating anything but turkey and curled up under a blanket in her farmhouse watching Christmas movies. However, she is still very much planning to celebrate the holiday. She explained to Kelly Clarkson that she's accepted several invitations to friends' homes, where she'll visit to enjoy separate courses.
The question remains: Will she eat the turkey? Most Americans don't burn out on turkey until at least a few days after the holiday, when they're diving into their fifth consecutive serving of leftover Thanksgiving turkey curry for dinner. But then again, most people don't travel the country in the week leading up to the holiday talking about nothing but the big bird. It's fair to say that the Thanksgiving maven has earned a holiday off after decades in the business of magazines, books, television shows, and podcasts.