Is Starbucks Open On Christmas Eve And Christmas Day 2023?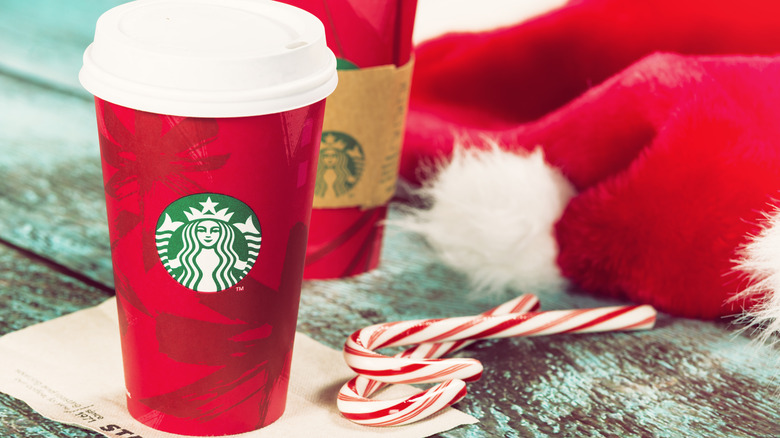 Leekris/Getty Images
With the arrival of Starbucks' new holiday cups for 2023, the coffee giant is already embracing the Christmas spirit. There's a wide array of seasonal drinks to choose from, thanks to the return of festive favorites like the Peppermint Mocha, Caramel Brulée Latte, Chestnut Praline Latte, and Iced Sugar Cookie Almondmilk Latte, as well as the new Iced Gingerbread Oatmilk Chai.
However, if you find that time is slipping away, and you're likely to be last-minute shopping for your holiday gifts — or traveling to visit family — you might wonder if you'll be able to get your coffee fix on Christmas Eve, or even on Christmas Day. The question then arises: Will Starbucks be open over Christmas? The short answer is that while some Starbucks locations remain open 365 days a year, others may be closed or operate with reduced hours over the holidays. It largely depends on the location of your local store.
Check Starbucks' store locator and app for up-to-date Christmas hours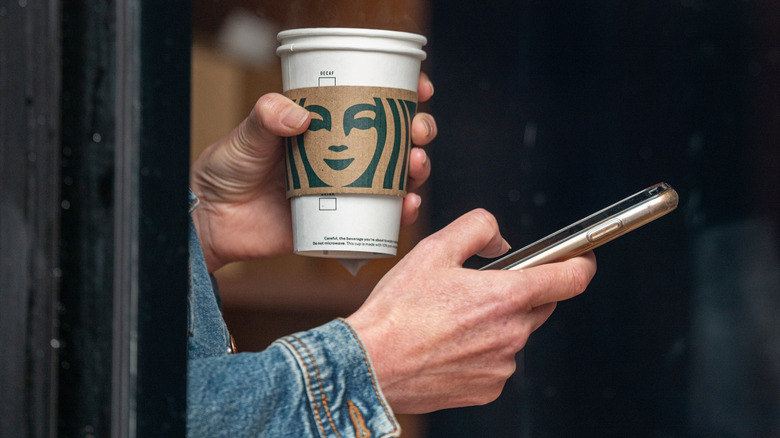 Bloomberg/Getty Images
According to Starbucks, opening hours for stores on Christmas Eve and Christmas Day will vary by location, as "stores may occasionally adjust their hours based on business and customer needs."
With 17,800 Starbucks stores across North America, it's not entirely surprising that opening hours vary from branch to branch during the Christmas period. If you're hoping to still enjoy one of the flavored lattes that Starbucks has helped make so popular, the company recommends using the store locator on its website to find your nearest branch and check its exact opening hours for December 24 and 25.
Alternatively, for an easier way to find a store when you're on the go, the Starbucks app allows customers to look up the latest opening hours for any individual branch. You can also place your order, customize your coffee, and pay in advance through the app.