You Can Thank Starbucks For The Rise Of Flavored Lattes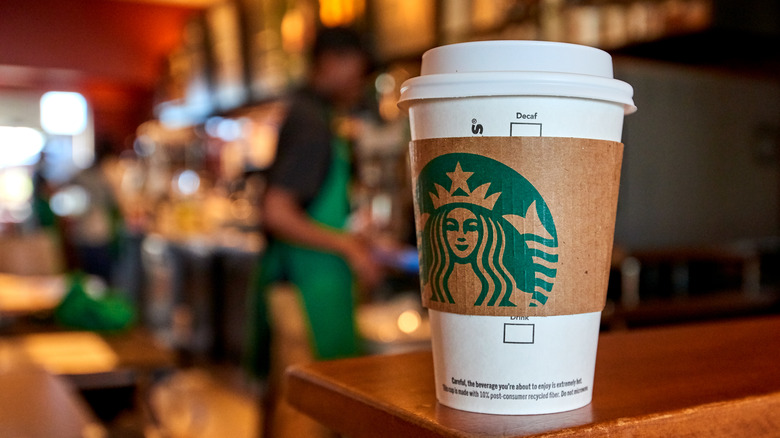 Harun Ozmen/Shutterstock
It's no secret that Starbucks is one of the most well-loved coffee shop chains in the entire world, which can be seen in its numbers. In 2022, the company brought in $32.3 billion in revenue, an all-time high for the chain. Although some claim that Starbucks' lattes are the culprit of millennials and Gen Zer's financial woes, one of the things that catalyzed Starbucks to this level of success is its seasonal lattes, which fans love for their customizability and unique flavors. The pumpkin spice latte, one of Starbucks' most beloved drinks on the planet, has sold more than 600 million times since its inception in 2003, generating more than $511 million as of 2019. 
From the eggnog latte that was wildly popular in the 1990s, to the all-time famous pumpkin spice latte that became Starbucks' best-selling drink, the coffee giant pioneered the way for other coffee shops to sell customized lattes that brought in new consumers and created the empire that the company is today.
The history of flavored lattes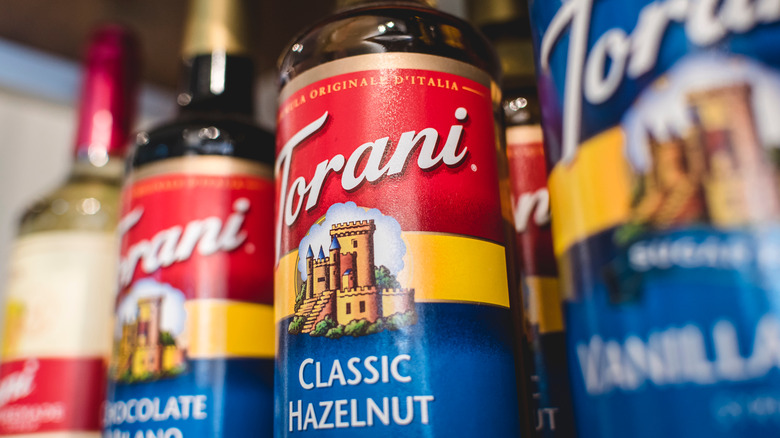 MDV Edwards/Shutterstock
Starbucks got its start back in 1971 as a small coffee shop in Seattle, Washington, that sold coffee beans, spices, and other products from around the world. A little over a decade later, Howard Schultz, an entrepreneur from New York City, became a part of the company and started to change things up. Schultz had recently been to Italy, and he paid stark attention to how cafes did business across the big pond. 
Schultz changed the way Starbucks operated, and instead of it being solely a coffee store, it became a full-on coffeehouse with plenty of baristas to help make carefully crafted drinks. However, Schultz wasn't solely responsible for this change, a lot of it was due to Torani syrups, which started to become popular in the 1980s. 
Many Italian immigrants had already brought over flavored syrups that were used in traditional Italian soda shops, but some of these businesses coated their coffee beans with these flavored syrups to try to mitigate the bitter taste. But a man named L.C. Brandenburg would take a different spin on the idea. Brandenburg steamed milk, put some Torani orange syrup in it, along with a shot of espresso, and created the "Fantasia." From then on, Torani began selling their syrups to cafes across the West Coast to create new specialty lattes, and Starbucks got on board.
The eggnog latte started it all for Starbucks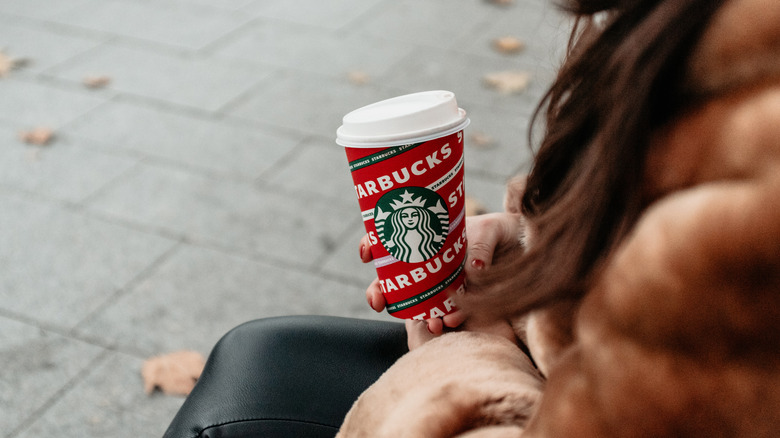 Wirestock/Getty Images
As more and more cafes began selling flavored lattes, Starbucks CEO Howard Schultz asked workers to create new flavors and drinks, leading to a new recipe that would change the game: the eggnog latte. This delicious latte was invented by Dave Olsen and was made with vanilla, caramel, chai, and chocolate sprinkles on top, but although it's not much different than other flavors, it created a new market: seasonal drinks.
Starbucks began selling limited-time drinks that would only appear at certain times of the year, driving customers to stores to buy them before the season ended. This eventually led to Starbucks' all-time most popular product, the pumpkin spice latte. With successful marketing and consumer popularity, the pumpkin spice latte made Starbucks a household name in the coffee industry. Since then, multiple companies have tried to get a leg-up in the game and create products that appeal to the most consumers. 
Today, the vast majority of cafes and coffee shops sell a variety of specially crafted lattes, like the Maple Lapel at Wheeler's Cafe & Market in central Indiana, which mixes maple, sea salt caramel, and espresso. Although there was a combination of factors that played a role in the growing popularity of flavored lattes, no one can deny that without Starbucks, the industry might've looked completely different today.