The Countertop Gadget Ina Garten Uses For All Her Leftovers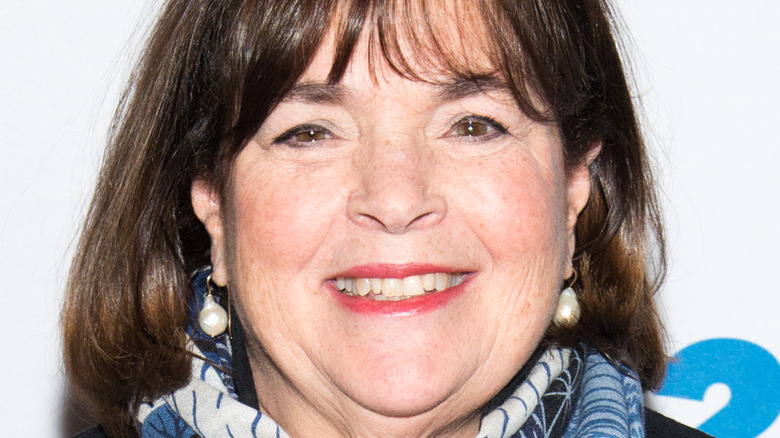 Noam Galai/Getty Images
Plastic wrap sure comes in handy in the kitchen, especially when you have leftovers. It helps to keep meals fresh; plus, it saves you from having to transfer your food into a separate container. Just stretch the film out over the dish, seal it tight, and your food is ready to go into the fridge to be enjoyed at a later time, no Tupperware necessary. 
However, for all its food-saving glory, plastic wrap sure can be a pain. It's often difficult to pull it off the roll, and it can stick to itself — or you — rather easily. Fortunately, the queen of the kitchen herself, Ina Garten, has a countertop gadget that she uses "all the time" that can help make things easier: a plastic wrap dispenser. 
During a segment for NYT Cooking, the Barefoot Contessa gave a tour of her East Hampton, New York kitchen to show off a few of her favorite things, one of which was the practical kitchen device. She explained that she doesn't use a lot of fancy equipment and prefers to keep things simple. Fancy or not, there's no denying the usefulness of the humble plastic wrap dispenser. Not only does it make pulling out the sticky cling wrap a breeze; it also helps you to cut it with ease, too.
Ina Garten 'loves' her plastic wrap dispenser
You can plastic wrap your leftovers like nobody's business with the help of one of Ina Garten's favorite kitchen tools: the Stretch-tite Wrap'N Snap 7500 Dispenser. On her website, the celebrity chef shared that she's been using the plastic wrap dispenser for years and "absolutely love[s] it." In addition to making for an easy cleanup, the celebrity chef says she prefers using the handy device rather than fighting with sticky cling film, per NYT Cooking. 
Of course, there are a wide variety of plastic wrap dispensers on the market, which are typically available for a relatively inexpensive price. They're also compact and can easily be stored on the countertop — although some are even designed to stick to surfaces like the refrigerator, on the wall, or under the cabinet. And, while Garten's favorite film cutter severs the food wrap when you shut it, other varieties feature a slide cutter, which allows for effortless cutting at the swipe of a finger.
Ina's other food storage tips for leftovers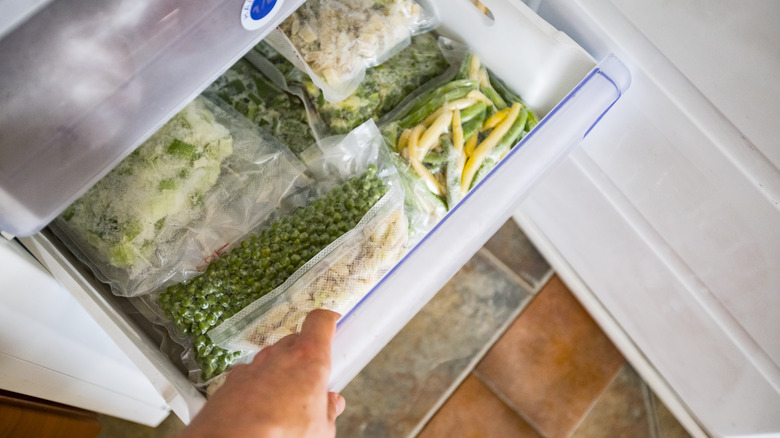 Kmatija/Getty Images
Using a plastic wrap dispenser isn't the only kitchen organization tip that Ina Garten swears by. The TV personality also recommends saving all of those pint- or quart-sized plastic food containers you get at the deli or when ordering out. Not only are they good for storing leftovers, too, but you can even pop them into the freezer for long-term preservation of foods. Plus, they're perfect for storing pantry essentials like flour and nuts as well.
Don't have any plastic wrap or empty food containers on hand for your leftovers? Fret not, you can easily store any remaining food in a freezer bag. Just be sure to always lay your foods flat before freezing them, which can help to free up space in your freezer and ensure the food stays fresher longer, so long as you squeeze out any air in the bag before you seal it shut. As the Barefoot Contessa would say, how easy is that?