Chipotle's New Robot Can Make Nearly 200 Burrito Bowls Per Hour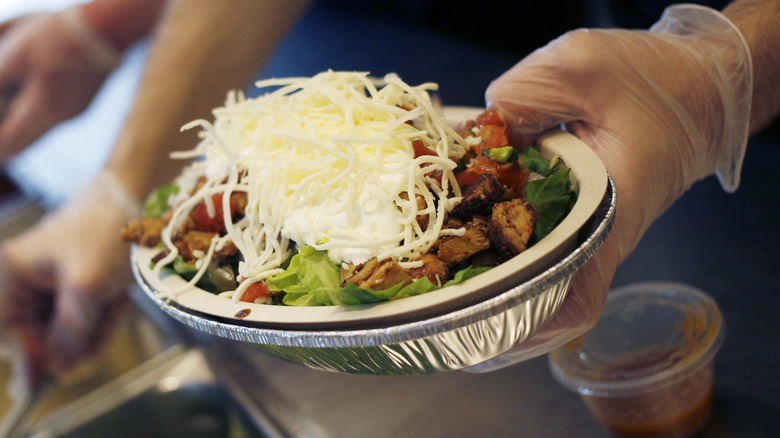 Bloomberg/Getty Images
Last year, Chipotle started testing an automated tool to produce its classic lime-spiked tortilla chips. Earlier this year, the company launched trials of the Autocado machine, aimed at streamlining and accelerating the production of its popular guacamole recipe. Now, the fast-casual burrito giant is experimenting with the Makeline, a new device engineered to craft highly precise burrito bowls at an astonishing rate of nearly 200 bowls per hour.
Produced by Hyphen, a company committed to delivering automated solutions in the food industry, the Makeline is Hyphen's inaugural automated machine. Its introduction comes a year after Chipotle invested in Hyphen through its then-new $50 million venture fund, Cultivate Next. This fund was established to invest in companies with missions aligned with Chipotle's. Hyphen has spent the early part of this year testing the machinery in labs and plans to implement the technology in restaurants within the next 12 to 18 months.
Benefits and drawbacks of the Makeline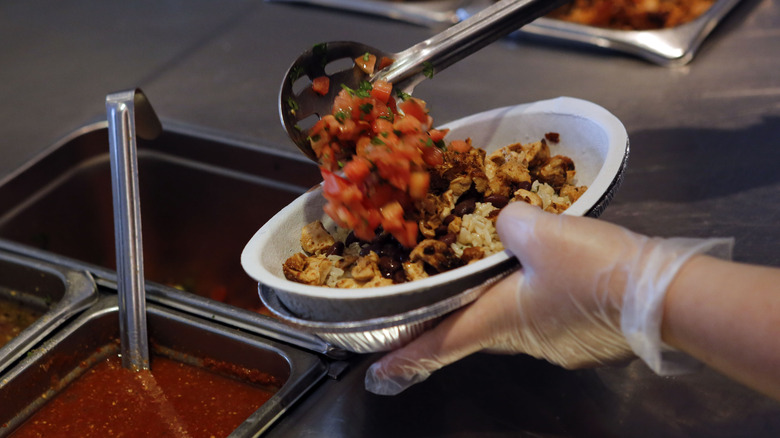 Bloomberg/Getty Images
A faster process for making burrito bowls not only improves customer experience by reducing wait time but also enhances consistency. By using a precise machine to prepare the bowls, Chipotle can ensure that each order contains the same amount of ingredients. However, this exact measurement could have significant implications for Chipotle enthusiasts who rely on various hacks to get the most bang for their buck.
If you're the type of burrito-bowl aficionado who turns to TikTok for tips and tricks to enhance your Chipotle dining experience, you might be disappointed to find out that the Makeline is likely to put an end to such strategies. With automated ingredient measurement, clever tactics for doubling the meat portion — which could have been irritating to the staff to begin with — or relying on the staff's generosity for an extra scoop will no longer be viable. So, get ready to enjoy lightning-fast service, but say goodbye to your cherished Chipotle hacks.