Easy Homemade Tortilla Chips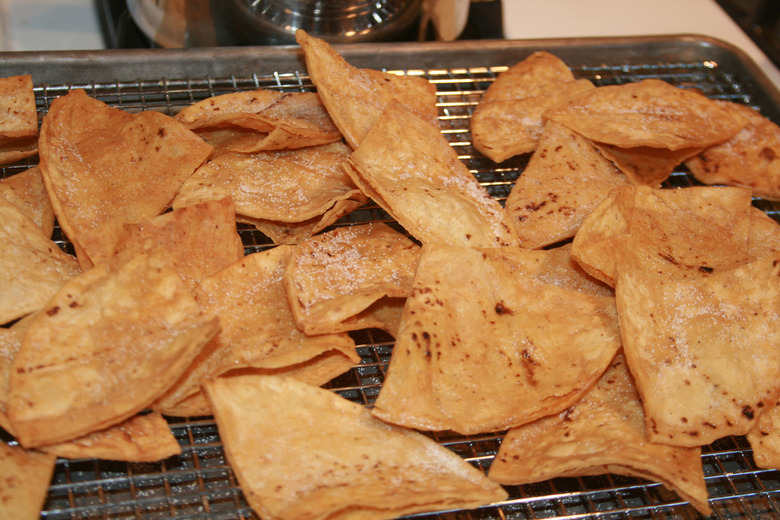 Photo: cheeseslave on Flickr
Sure, you could pick up a big bag full of mostly broken tortilla chips, fried in oil of questionable quality. Or, in less time than it takes to head to the store and back, you can bake up a batch of your own easy homemade tortillas with just a touch of healthy olive oil — no deep fryer required. Use those calories you save to scoop up some tasty homemade queso dip and call it even.
Easy Homemade Tortilla Chips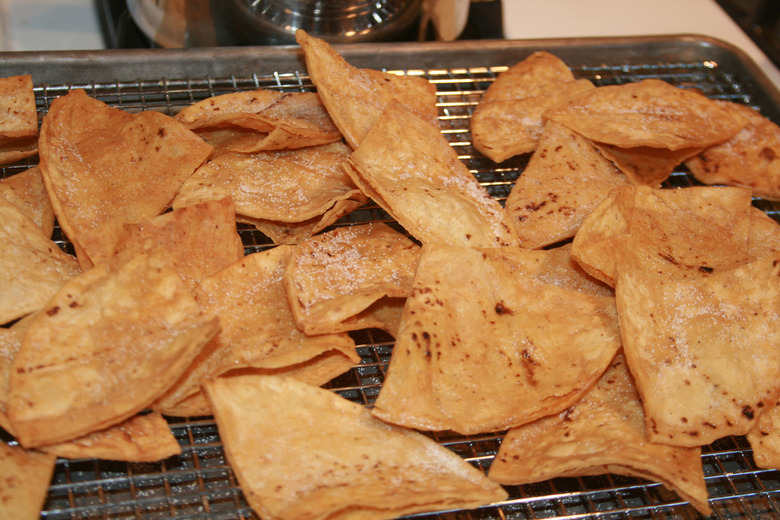 Ingredients
6 corn tortillas
1 tablespoon olive oil
1/2 teaspoon fine grain sea salt
Directions
Preheat oven to 400 degrees F.
In a medium bowl, toss tortilla wedges with olive oil and salt.
Arrange tortilla wedges in an even layer over a baking sheet and bake for 10 minutes, or until golden and crispy.