What Will Happen To Margaritaville And Cheeseburger In Paradise After Jimmy Buffett's Death?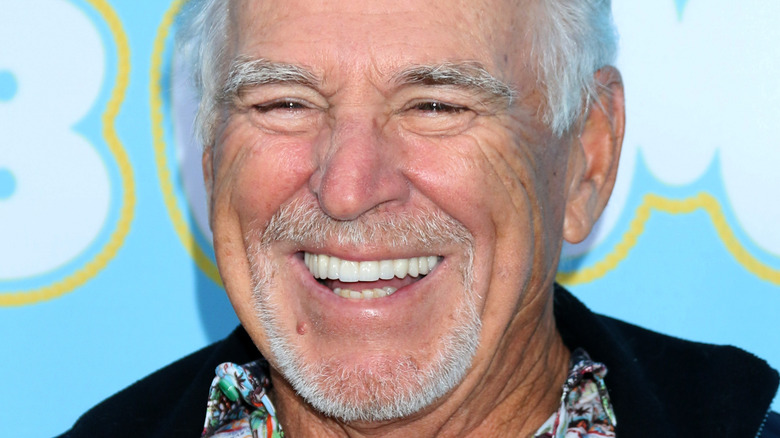 Kathy Hutchins/Shutterstock
Jimmy Buffett passed away on September 1 at age 76, The New York Times reported, leaving a legion of loyal fans — aka Parrot Heads — who helped the singer sell more than 20 million albums, and swelled the audience ranks at live shows when he toured.
Of course, in addition to his fame as a musician, Buffett also famously inspired two major restaurant chains — Margaritaville and Cheeseburger in Paradise — both of which took their names from hit songs by the artist-turned-businessman. What will happen to these brands now that Buffett has died? Cheeseburger in Paradise is already gone. Buffett sold his interest in the brand in 2012 for $11 million. Luby's, who bought the 23-restaurant chain, rebranded a number of the eateries as Fuddruckers, without much success. The last remaining location named for Buffett's 1978 Top 40 hit, was shuttered in Secaucus, New Jersey in 2020.
Margaritaville, by contrast, is still going strong. The restaurant chain began humbly — the original opened in Key West, Florida in 1987 — but grew to 28 locations as of 2023, with another reportedly opening soon in Boston, Massachusetts. The Margaritaville lifestyle brand has also expanded to include resorts, residences, casinos, and cruises, as well as home decor and apparel. According to the company's owner, Margaritaville Holdings, the business will continue after Buffett's death.
The future of Margaritaville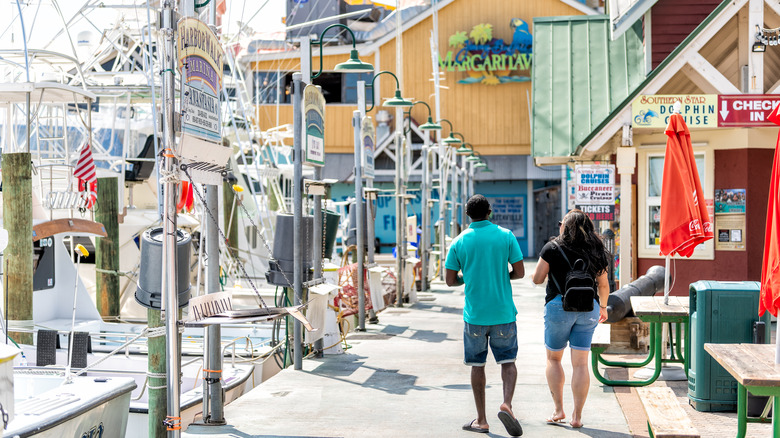 Ablokhin/Getty Images
"We celebrate [Jimmy Buffett's] life, believe his spirit lives on like a never-ending encore," says a statement on the Margaritaville website, which goes on to say that it "will see his radiant smile and that twinkle in his eye when we look towards the sun and will continue to share his way of life wherever, whenever we can."
Despite Buffett's role in inspiring and creating the first Margaritaville, he was not the majority owner of the chain. Forbes recently estimated his stake in the Margaritaville brand at 28%. It was enough to help make him a billionaire by the time of his death, but the driving force behind the growth of Margaritaville was John Cohlan, whose partnership with Buffett began in 1996. Cohlan became the CEO of Margaritaville, and steered the brand to success in multiple areas of the hospitality industry, leading to annual sales that by 2022 were in excess of $2 billion.
In a Skift profile published last year, Cohlan claimed that the Margaritaville model was "asset-light," meaning franchise owners control most of the properties associated with the brand. These owners, in concert with Margaritaville Holdings, which licenses the use of the Buffett song-inspired name, will continue to operate the restaurants, resorts, casinos, and other holdings, even after the man who inspired them with visions of margaritas and shrimp that are beginning to boil is gone.