Margarita Recipe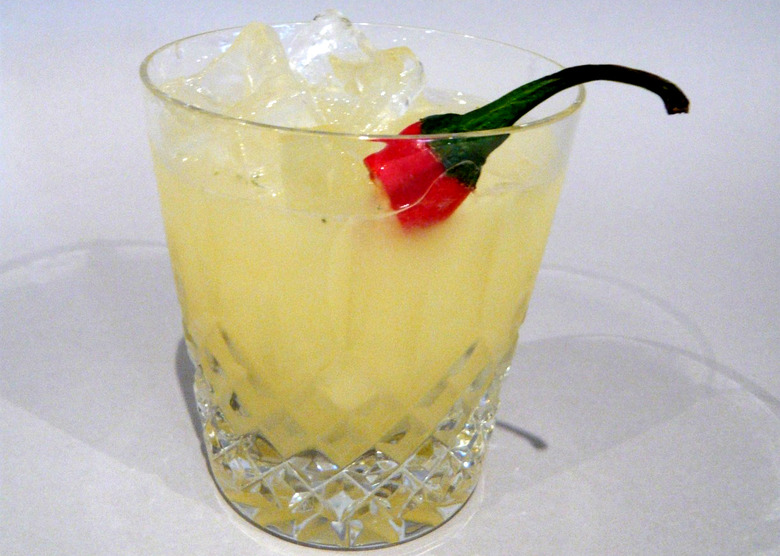 The members-only club Soho House in NYC unveiled a few new takes on classic cocktails last week at an intimate event, and Food Republic was there. Not only that, but we cornered mixology master Chris Ojeda and got him to share the margarita recipe that he adapted with a nod to Tommy's Tequila Bar in San Francisco. It's a margarita with an unforgettable infusion of heat and spice.
Margarita Recipe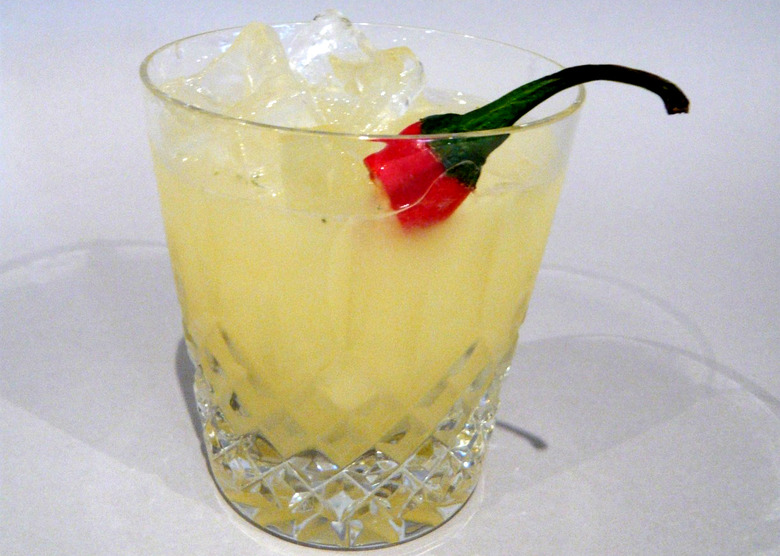 Ingredients
2 ounces Cazadores tequila
red chili and cilantro
1/2 ounce agave nectar
1 ounce fresh lime juice
Directions
Muddle red chili and cilantro leaves in a mixing glass.
Add Cazadores tequila, freshly squeezed lime juice, and agave nectar.
Shake hard.  
Serve over ice, garnished with top of red chili pepper.