A Restaurant's Specials Menu Holds The Darkest Of Red Flags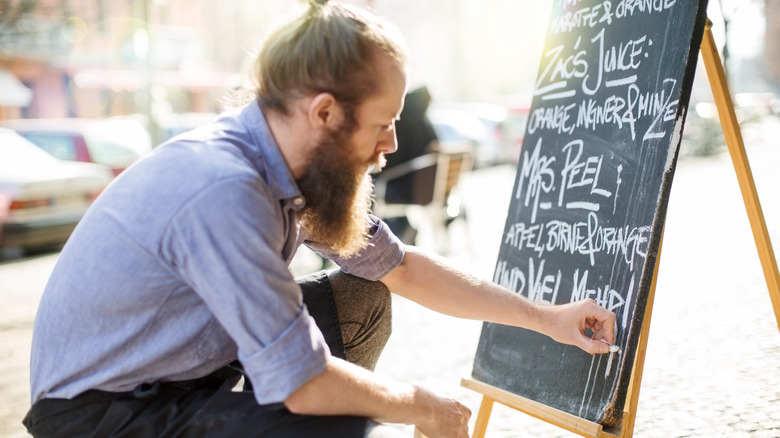 Alvarez/Getty Images
Going out for a meal is one of life's greatest pleasures. Whether it's for a big celebration, a romantic date, or just catching up with a friend, a night out at your favorite restaurant is something many people look forward to, which makes it especially disappointing when you are served a dish that isn't up to par.
Of course, you can never guarantee that you'll enjoy every dish, especially if you're trying something new. And even if you've done your research in advance, whether checking out the restaurant's photos on social media or reading reviews, any variable like availability of ingredients and the busyness of the restaurant can offset the experience. 
But, paying close attention to what's on the menu can help you spot any potential red flags before you order. One of the biggest things to watch out for is an extremely long menu featuring hundreds of dishes, as it raises questions about the freshness of so many ingredients. In his first column for The New Yorker, even Anthony Bourdain famously advised diners on how to avoid inadvertently ordering "four-day old fish," or why asking for your steak well-done might mean getting meat of lesser quality than when requesting your steak rare.
It's especially important to look at the specials menu, too, and discerning whether it features ingredients that are appropriate to the season — and, really, whether the dishes are even all that special.
Seasonality is key when it comes to the specials menu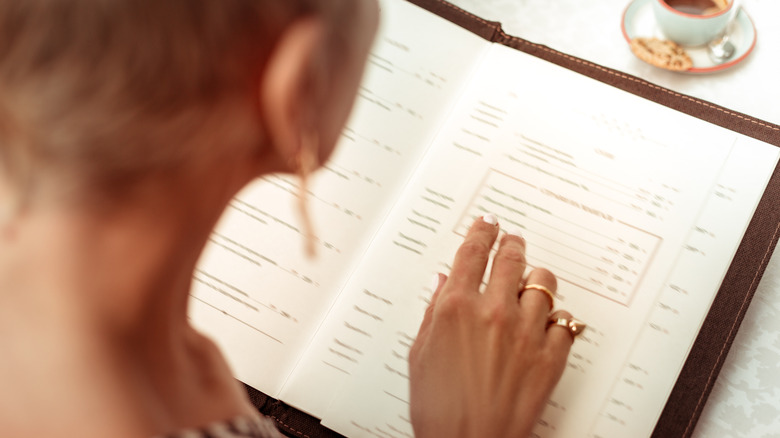 Yacobchuk/Getty Images
Even star chef Gordon Ramsay once advised not to order any specials advertised by a restaurant. As reported on by Modern Restaurant Management, Ramsay said, "When they list 10 specials? That's not special." A long list of menu one-offs is indeed a red flag, as it suggests the restaurant may be trying to get rid of ingredients that are perhaps past their prime, while packaging them into a dish they market as unique. Also, a "special" should be exactly that; if the list includes soups or burgers, or something else mundane, it's worth asking yourself why they're there in the first place.
In general, you might want to be suspicious when a specials menu features ingredients that aren't in season, in particular when it comes to fruits and vegetables. If a restaurant is offering a fresh Caprese salad or a dish involving summer fruits and it's January, that's a red flag. Just like you wouldn't expect to see fresh pumpkin dishes in the spring or see "spring lamb" dishes in the fall.
But this, of course, is not always the case and you might want to take Ramsay's ordering advice with a grain of salt. It could just be that a special dish is the restaurant's way of testing out a new idea before it makes it to the main menu, or they're making the most of an abundance of highly seasonal produce while it's at its peak. Or, it may just be the chef is being creative and it could be a truly remarkable dish.