Booking Disney Parks Restaurant Reservations Just Got Way Easier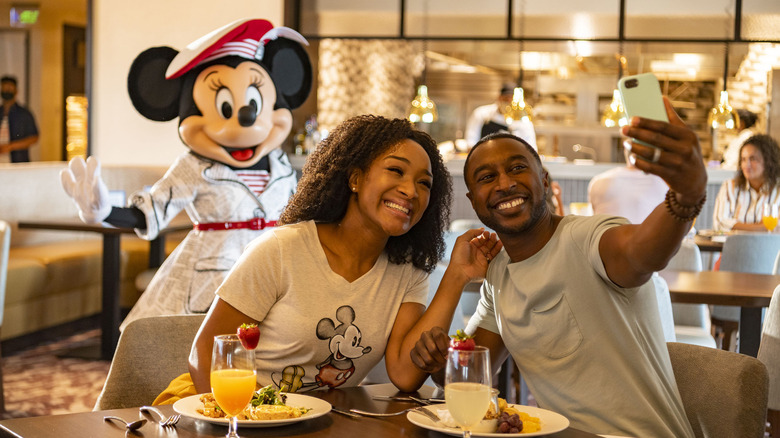 Handout/Getty Images
Once upon a time, it was possible to spend an impromptu day at Disney. You could show up at the park, purchase a ticket, enjoy the rides without a Fast Pass, and walk into any given park restaurant to eat. Not so much anymore. With the throngs of people from around the world who visit Disneyland and Disney World every year, planning in advance and reservations for everything have become a necessity. 
This is particularly true for sit-down restaurants inside the parks. Sure, you can still get a snack or light meal at a walk-up, quick-service eatery, but if you want to schmooze with Mickey and Minnie and be served by a waiter in a room that looks like the inside of a castle, you're going to need a reservation. While these reservations have historically been highly coveted and sometimes difficult to get, the process has just gotten simpler.
Disney recently unrolled a more efficient and user-friendly dining reservation system that is easy to understand and use. Before the change, securing breakfast, lunch, or dinner reservations sometimes took a long, aggravating time but the improvements on the Disney websites and apps aim to streamline the process and, hopefully, give everyone the opportunity to eat when and where all their dining dreams will come true.
Disney dining made much easier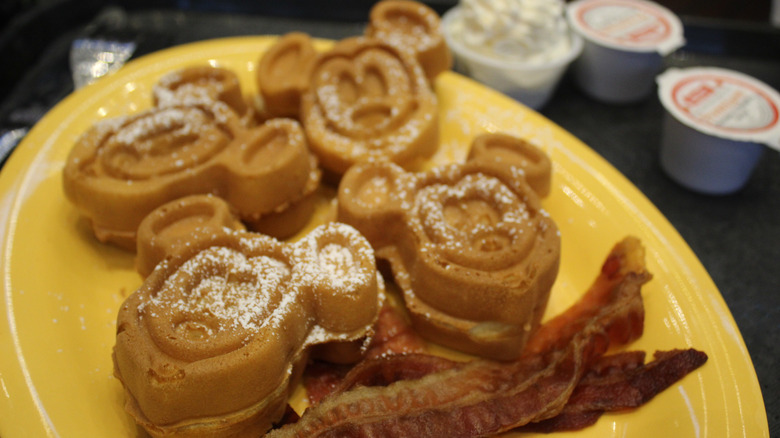 Ashley Eodice/Shutterstock
Prior to the reservation improvements, people would log into the Disney park website or app, choose a restaurant, select the meal they wished to make reservations for, (breakfast, lunch, or dinner) and they'd be given just a few dining times to choose from. Now, they are shown all of the available dining times of that meal period, allowing them a little more flexibility in planning their day. In addition, guests don't have to limit their search to one restaurant at a time. They can simply select a meal period and are shown every eatery that has open reservations for that time frame.
If you secure a reservation and need to cancel it for any reason (including not wanting to miss that afternoon parade or getting stuck on Space Mountain), many restaurants will now allow you to cancel without a penalty up to two hours before your reservation time as opposed to the 24-hour advance notice they originally gave you. There's little doubt that planning a Disney trip is a job in and of itself but these changes should help your meal arrangements run a little smoother and still leave room for stops for churros and popcorn.