The Drinking Event To Amp Up Dinner At The Maine Lobster Festival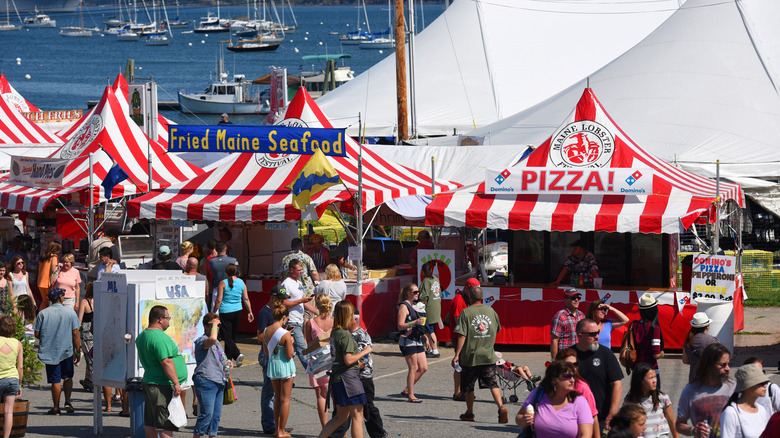 Wangkun Jia/Shutterstock
Each year since 1947, early August ushers in the Maine Lobster Festival in Rockland. As expected, there's lots of lobster, from single to triple lobster meals and lobster rolls to lobster bisque, lobster mac and cheese, and lobster wontons. The award-winning seafood festival also features an array of chowders as well as steamed mussels and clams. For the eighth year in a row, the event will also play host to its popular Steins & Vines event.
The tasting event, with four different session times spread across Thursday and Friday, costs $40 per session. The ticket price includes 12 tastings from any of the dozen and a half wineries, breweries, and cideries that will be in attendance. All of the wines, beers, and ciders are crafted locally in Maine, and participants in the event will have the opportunity to chat with makers about anything from their processes to suggested pairings.
Wineries, breweries, and cideries at the Maine Lobster Festival
Half a dozen winemakers will be pouring at Steins & Vines, from Eighteen Twenty Wines, a small-batch boutique winery with a focus on rhubarb, to Blue Lobster Urban Winery, a crafter of canned wine. At least two of the wineries — Oyster River Wine and Winterport Winery — produce cider as well.
Home to New England's first craft brewery (D.L. Geary Brewing Company) and a plethora of other well-known brewers like Allagash and Shipyard, Maine has no shortage of beer, so it makes sense that beermakers will be the most numerous in attendance at the event. All eight participants are local craft breweries. Some, like Liberator Brewing and Rock Harbor Brewing, are right in Rockland. Others, like Threshers Brewing Company and Footbridge Brewery, are in nearby towns.
Craft cider might have seen a surge in its popularity in recent years, but Mainers have been making and sipping hard cider since the 1700s. Four cideries — Stone Tree Farm and Cider, Freedom's Edge Cider, Tin Top Cider Company, and the punnily named Ricker Hill Mainiac Hard Cider — will be on hand to share their take on the state's traditional cider. 
What else is happening at the festival?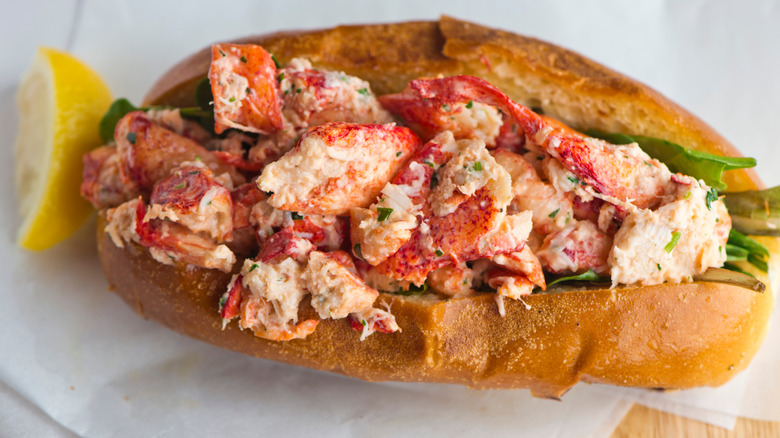 Marie Sonmez Photography/Shutterstock
In addition to chowing down on lobster and chowder, and sampling cider, wine, and craft beer, festival visitors can watch or participate in numerous other activities and events. For more food-related fun, the festival hosts a seafood cooking contest in which amateur chefs concoct original dishes, competing for up to $200 in cash prizes.
An art show will be ongoing throughout the festival, and crafters will have jewelry, soaps, pottery, and more on display. There are also multiple races, a tent dedicated to exploring marine life, and a parade. Plus, the entire event is set against the backdrop of ongoing musical performances spanning from blues, rock, folk, and reggae to country and Irish polka.
While the Steins & Vines event is ticketed, entry into the Maine Lobster Festival is free. Proceeds from the festival are used to support a number of community charities and organizations, including emergency services, food pantries, and school sports teams, as well as a scholarship program.