Wendy's Debuts New Frosty Cream Cold Brew In 3 Sweet Flavors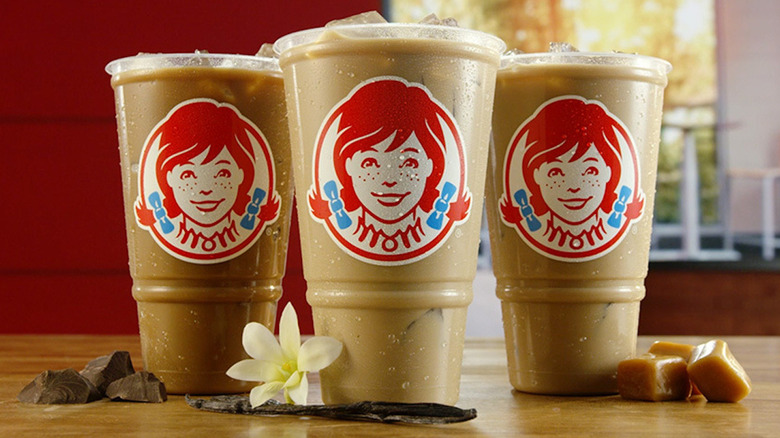 Wendy's
Iced coffee fans are in for a real treat this summer. Wendy's is now offering a new Frosty Cream Cold Brew in three flavors — vanilla, chocolate, or caramel. However, this is not your run-of-the-mill cold brew that just adds in some plain milk or cream. With these new drinks from Wendy's, the creamy component is the same base used to make the iconic Frosty.
The drink starts with fresh cold-brewed coffee, then adds in a creamer made from the traditional vanilla-flavored Frosty, and then your choice of vanilla, chocolate, or caramel syrup (the latter a brand-new offering from the chain). It's all then stirred together over ice. 
If you have already been frequenting Wendy's for its iced coffee offerings, you might be familiar with the Frosty-ccino. That drink is now coming off the menu, with the Frosty Cream Cold Brew providing a delicious upgrade. When asked about the difference, Wendy's Global Vice President of Culinary Innovation John Li told Food Republic, "Instead of leading with ice, we focus on the ratio of flavors first. This begins with the preferred syrup (vanilla, chocolate, caramel), then moves on to adding Wendy's signature Frosty Cream, real cold brew, and ending with ice. It's a better balance of flavors overall, and we're excited for fans to get their hands on it!"
How to get a taste of Wendy's new Frosty Cream Cold Brew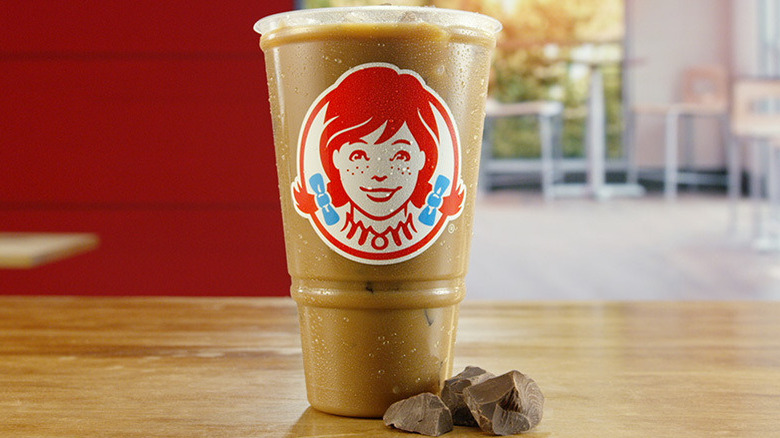 Wendy's
Here's the good news for Wendy's Frosty fans and iced coffee connoisseurs — the Frosty Cream Cold Brew is now a permanent fixture on the menu at locations across the United States. The popular restaurant chain is also offering a couple of deals to encourage people to give this new drink a try. 
When you order through the Wendy's mobile app through August 6, you can get the Frosty Cream Cold Brew for just $0.99. No other purchase is needed for this offer to be valid, and the perk resets every day in the app, so you can try all the flavors multiple times over. If you prefer UberEats, you can also get a free medium size Frosty Cream Cold Brew with a $15 minimum purchase when you order delivery from July 27 to August 2. 
Whether you're craving a sweet morning boost, an afternoon pick-me-up, or a late-night treat, you can now add Wendy's to your drive-through coffee choices, as the Frosty Cream Cold Brew will be available all day long.