11 Tastemakers To Know About In The Mexico Food Scene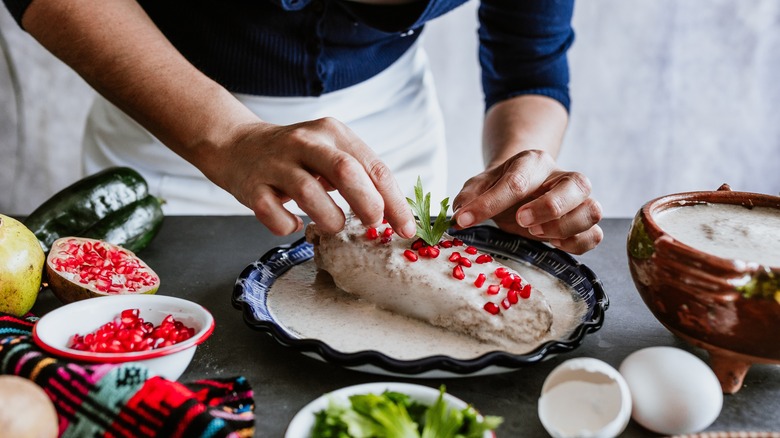 Marcos Castillo/Shutterstock
If the phrase "Mexican cuisine" conjures up stereotypes of nachos and tacos, it's time to take a closer look. With a diverse array of perspectives and a deep dive into traditional Mexican ingredients and preparations, chefs in the Mexico food scene are upending outdated notions of what it means to cook this style of food.
Exploring its rich culinary traditions and diversity of cuisines, Mexico is experiencing a revolution in food. Relying on both culturally-significant cultivation methods and modern preparations, chefs in Mexico are exploring the beautiful history of its cuisine, one plate at a time.
Producing everything from elegant dishes to rustic, family-style meals that rely on small, local farms and their historical farming techniques, these 11 tastemakers will change the way you think about Mexican food.
Gabriela Cámara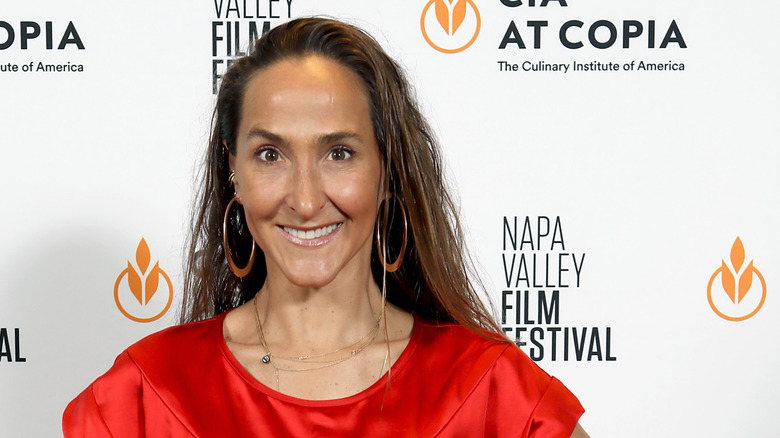 Kelly Sullivan/Getty Images
Arguably one of the most famous and important chefs in the Mexico City food scene, Gabriela Cámara has changed the face of global cuisine with her work in the kitchen and the community.
Cámara's culinary education began at 7 when a housekeeper taught her to make fresh tortillas. It continued at the side of her grandmother, who was not interested in teaching Cámara directly but allowed her to watch and learn. By the time she graduated from university, Cámara had been organizing large dinners for friends and family for years. She opened her first restaurant, Contramar, in 1998. Contramar's cuisine focuses on a bounty of fresh seafood and is one of the most famous restaurants in Mexico City.
In 2015, Cámara opened Cala in San Francisco. The restaurant was started to highlight both delicious food and social justice — all full-time employees had health benefits and fair wages. Cala closed permanently in 2020, an early casualty of the Covid-19 pandemic. The space was leased to chef Massimo Bottura's non-profit Food for Soul, a group that carries on Cámara's by providing job training for returning citizens and unhoused people in a farm-to-table restaurant setting.
In addition to her work in the kitchen, Cámara serves as an advisor to President Andrés Manuel López Obrador and has collaborated with young female chefs like Monica López Santiago to combat sexism in the food industry.
Enrique Olvera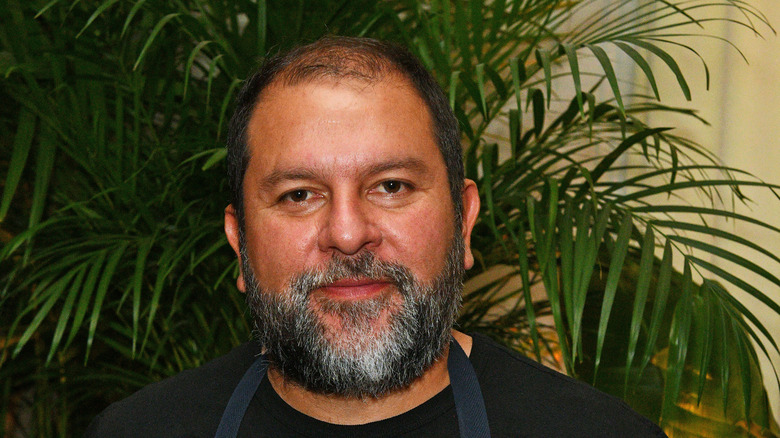 David M. Benett/Getty Images
At just 47 years old, chef Enrique Olvera is arguably one of the best chiefs cooking today. He is the chef/owner of Pujol, one of the world's 50 best restaurants and holder of three Michelin stars.
Olvera is a champion of Mexican cuisine as fine dining. A graduate of the Culinary Institute of America (CIA), Olvera began his career at Everest in Chicago, where he worked for a year before returning to Mexico City to open Pujol. There, he set out to reimagine traditional Mexican cuisine in a contemporary way, highlighting the traditions and tastes across the region. In 2012, he spearheaded the Mesamérica conference in an effort to expose more of the world to the complexities of Mexican cuisine. He is also the author of six cookbooks, including his most popular, "The Food of Oaxaca: Recipes and Stories from Mexico's Culinary Capital: A Cookbook."
Olvera has four additional upscale restaurants in Mexico City, plus a New York City restaurant nominated by the James Beard Foundation in 2015 for Best New Restaurant. He appears in the second season of the Netflix series "Chef's Table" and travels the globe advocating for and promoting an understanding of Mexican culture and culinary history.
Elena Reygadas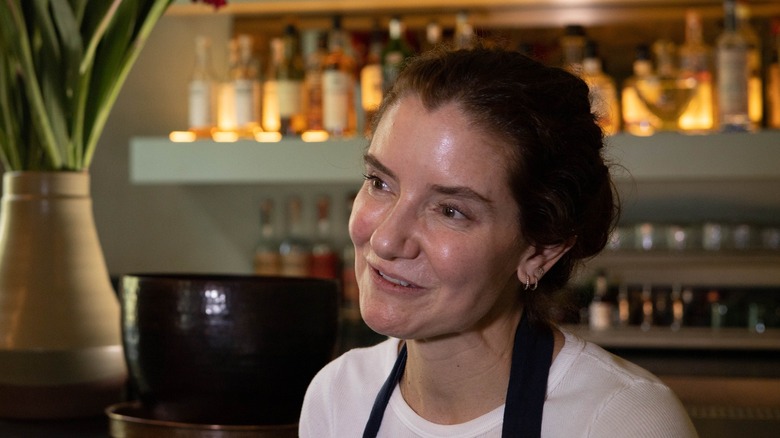 Octavio Hoyos/Shutterstock
In 2023, Elena Reygadas was named World's Best Female Chef by the World's 50 Best Restaurants. Her journey to the top began when she left Mexico for her education at the French Culinary Institute. She traveled to London to intern under Italian chef Giorgio Locatelli after graduation.
Reygadas returned to Mexico City to open Rosetta in 2010, bringing a fusion of Mexican and Italian cuisines to plates. She uses this exceptional flagship restaurant to explore Mexico's cuisine and utilize traditional ingredients. One thing Reygadas is known for is her bread. It's baked using traditional, artisanal techniques and inspired a bakery, Panaderia Rosetta, celebrated for having what some consider the best brunch in Mexico City. In addition to Rosetta and Panaderia Rosetta, Reygadas helms Lardo, Bella Aurora, and Cafe Nin.
But Reygadas' cooking is not the only thing she brings to the culinary world. She also established the Beca Elena Reygadas scholarship fund in 2022. This aims to bring equity and help women who want to pursue a career in the culinary arts but are economically disadvantaged.
Reygadas is an expert in Mexican cuisine and routinely writes and publishes notebooks highlighting her thoughts and industry experiences. These provide insight into the gastronomic influence of Mexican flavors across the globe and provide inspiration for rising chefs.
Margarita Carrillo Arronte
Energy Studios Casa Productora/YouTube
Great chefs need great teachers, and Margarita Carrillo Arronte is one of those shepherding up-and-coming culinary superstars. Her work as a teacher, ambassador, and designer of culinary educational programs for the past 35 years has uplifted what some might have previously viewed as a humble cuisine.
In 2010, she and a handful of others in the Conservatory of the Gastronomic Culture of Mexico successfully campaigned to have Mexican cuisine recognized by UNESCO as an Intangible Cultural Heritage of Humanity. This inclusive designation cites the traditional and contemporary importance of a specific cultural practice or characteristic that is rooted in community and deserving of protection.
Carrillo has served as the Mexican Ministry of Agriculture's Chef and has designed and hosted dinners for global dignitaries, including presidents, royal family members, and celebrities. She cooked at the United Nations Climate Change Conference in 2010 and the G-20 Summit in 2012.
In 2013, Carrillo was awarded a Lifetime Achievement Award by the American Society of Hospitality Sciences. She is a member of the Academie Culinaire de France and has published two cookbooks and regularly appears on television programs in Latin America and the United States. 
Édgar Núñez i Magaña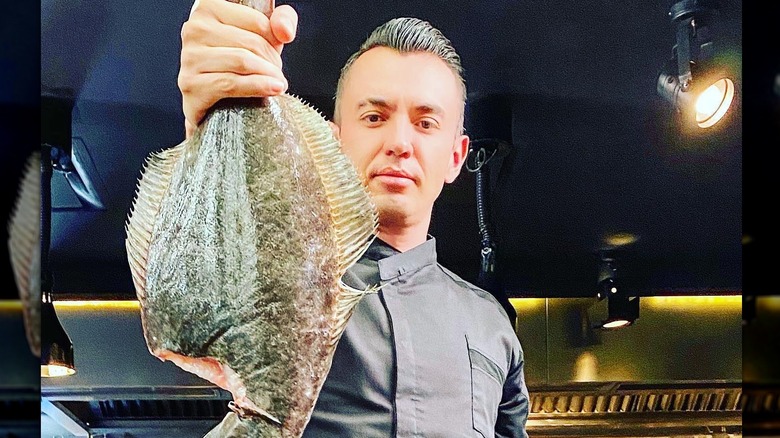 Chef Edgar Nùñez Magaña
Édgar Núñez i Magaña is the classic story of a returning hero in Mexican culinary history. He received his culinary education abroad, interning with famous chefs in world-renowned restaurants such as Noma in Denmark and the restaurants of Paul Bocuse in France.
After he returned to Mexico City and worked in restaurants including Ivoire, Café Lutèce, and Landó, Núñez decided to embark upon a new way of thinking about Mexican cooking with his first restaurant Sud 777. His idea was to break away from meat-based traditional cooking to focus on a new style he designed and named "cocina vegetal mexicana." This Mexican vegetarian cuisine utilizes veggies grown by Núñez himself using ancient Aztec chinampas. These chinampas are floating gardens recognized as a UNESCO World Heritage site.
The techniques and preparations Núñez uses are designed to highlight special varietals of vegetables he grows along the Xochimilco canals. Because of his commitment to local food and seasonality, Núñez regularly changes his menu, including writing a new one every four months.
In 2016, Núñez opened Comedor Jacinta, a spot in Mexico City with more casual dining but still focused on the principles that informed Sud 777. In 2019, Núñez achieved his Chevalier Degree at the Culinary Academy of France. He is also the founder of the Mexican Food Trucks Association and a member of the Colectivo Mexicano de Cocina AC.
Martha Ortiz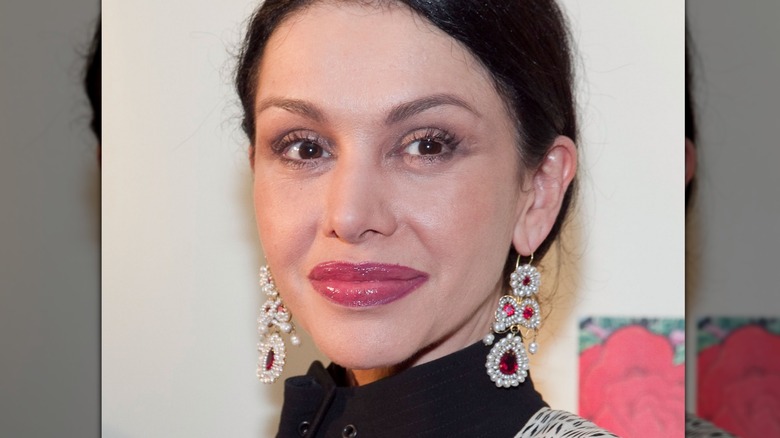 Mark Von Holden/Getty Images
Martha Ortiz got her start at the table of her parents, whose elaborate dinner parties inspired her to leave home to study under chefs in Hong Kong and Paris. Instead of studying the culinary arts, Ortiz took a degree in political science before traveling to Hong Kong and Paris to work in professional kitchens.
Her travels around the world and work in kitchens inspired her to return to Mexico City and open a restaurant in 2003. Águila y Sol highlighted the flavors across Mexico and was considered one of the best in Mexico City when an administrative blunder (not enough parking) forced its closure in 2008.
Ortiz was undeterred and opened Dulce Patria in the hotel Las Alcobas the following year. This restaurant garnered many awards, including a number 48 ranking in the 2017 list of Latin America's 50 Best Restaurants.
Dulce Patria may have succumbed to the pandemic, but Ortiz has bounded back. She has been tapped to lead the brigade at Tuch de Luna, one of four restaurants at the all-inclusive resort La Casa de la Playa in Riviera Maya, Mexico. Her stated goal for the restaurant is to bring color and life into each plate while empowering women in the kitchen. The tasting menu at Tuch de Luna is a creative marriage between the flavors of Mexico and the bright colors of the land and resort.
Ricardo Muñoz Zurita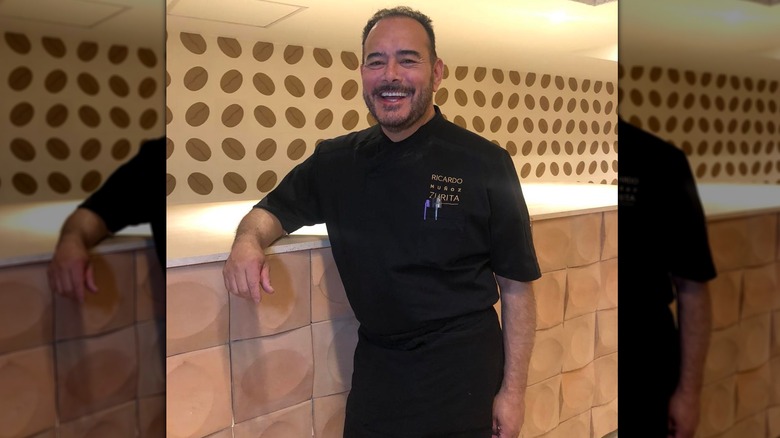 Ricardo Muñoz Zurita
Born in Coatzacoalcos, Veracruz, Ricardo Muñoz Zurita didn't start his career as a celebrated chef. He began his education in Tourism Business Administration at the International School of Tourism in Mexico City before studying the culinary arts at San Diego Community College, Le Cordon Bleu in Paris, and The Culinary Institute of America in New York. Each step in his culinary journey has been informed by curiosity and desire to learn as much as he could about the diversity of Mexican cuisines.
In addition to owning and operating the restaurant group Azul Restaurantes, Zurita is committed to exploring and sharing the history of Mexican cuisine. He is the author of "Diccionario enciclopédico de la Gastronomía Mexicana" (Encyclopedic Dictionary of Mexican Gastronomy), one of the seminal books about food in Mexico. Another more recent cookbook is "Salsas Mexicanas" (Mexican Salsas). This book pays equal attention to the fillings and the topping to produce some of a home kitchen's most balanced and authentic tacos. 
In 2022, Zurita opened Azul y Oro Polanco, a spin-off of Azul y Oro in Polanquito. There, he continues to explore the regional specialties of Mexico with a deft hand.
Jair Telléz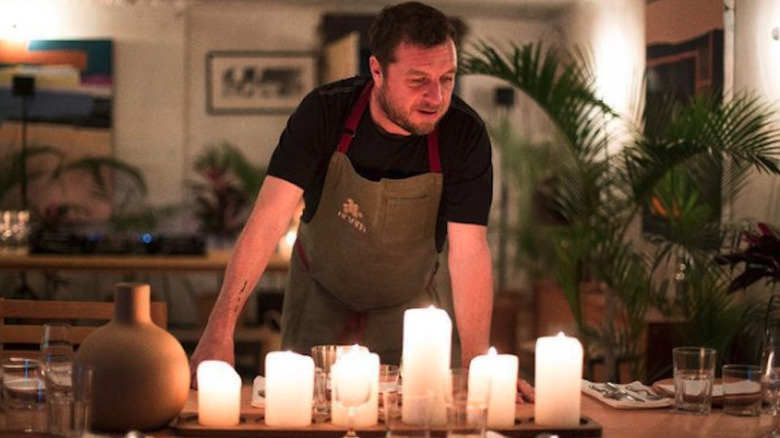 mesab_mx
Chef Jair Telléz grew up on both sides of the California/Mexico border and has admitted to struggling with his cultural and culinary identity. He started his culinary education at the French Culinary Institute in New York before returning to Mexico, where he bought a piece of land to work out his vision.
The land in Valle de Guadalupe was remote, and Telléz had a hard time with his first restaurant, Laja. This valley was well-known as a wine-producing region, but Telléz would not have success for many years until his vision (and his cuisine) began to garner attention. Laja celebrates a farm-to-table cuisine that centers on familiar Mexican cuisine with a twist in a setting that has become a foodie destination.
Spurred by his success, Telléz opened Merotoro in 2008 with Gabriela Cámara. This restaurant would be the polar opposite of Laja, located in the middle of Mexico City, with its big-city vibe and more polished plates.
Both of these restaurants continue the tradition of sourcing food from small farms, and both have helped develop the Valle de Guadalupe into a dining and wine destination.
Jorge Vallejo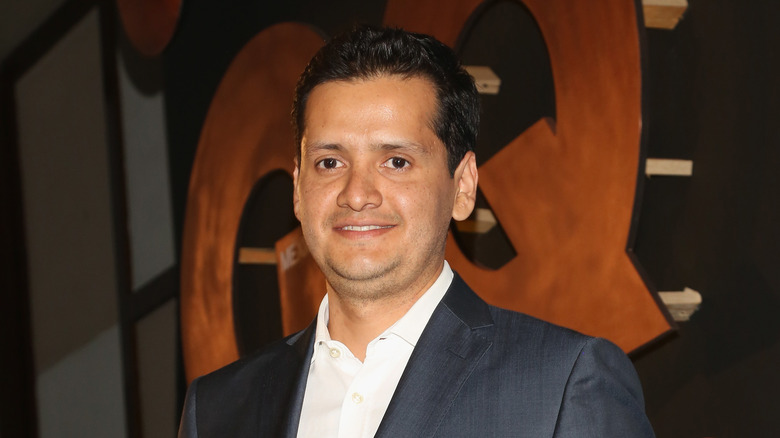 Victor Chavez/Getty Images
Chef Jorge Vallejo may have one of the most unique paths to culinary excellence. He started his education in the culinary arts at Centro Culinario Ambrosía in Mexico City before getting hired as a cook on a cruise ship. He traveled the world learning more about his trade and global cuisines before returning to Mexico City to study under Enrique Olvera at Pujol. He then spent time with the Grupo Habita Hotel Group, where he refined his vision and spent a brief time at Noma before opening Quintonil, a restaurant that showcases traditional Mexican cuisine and its native ingredients.
The name of his restaurant offers a peek into Vallejo's culinary sensibilities. Quintonil is an herb that grows in corn fields in the milpa system. This traditional growing style uses intercropping to generate better harvests in a smaller space. In addition to increasing food production, this traditional form of agriculture highlights the interconnectedness of the people who grow and prepare the harvest. Quintonil is currently ranked number nine on the list of the World's 50 Best restaurants.
Vallejo is also the executive chef at Ixi'im, the signature restaurant at Chablé Resort & Spa in Yucatan, Mexico. This property starts with and highlights corn as a staple ingredient, combining it with fish from the Gulf of Mexico and other vegetables grown in the resort's gardens.
Mónica Patiño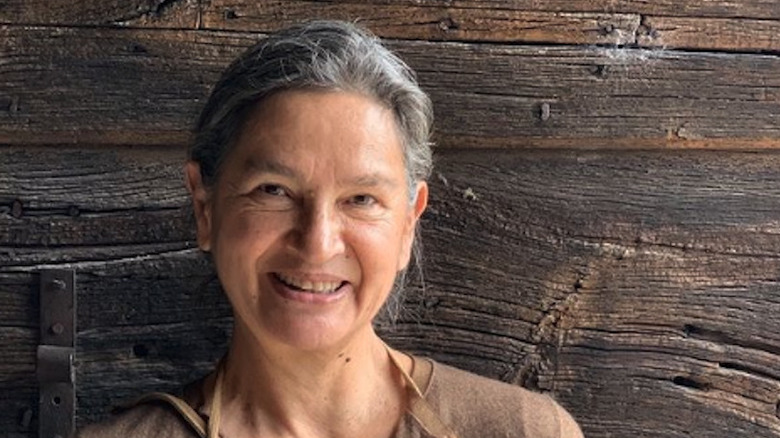 chef_monicapatino
La Taberna del León and its chef/owner, Mónica Patiño, is a highly celebrated focal point of Mexican cuisine and has been since it opened in 1978. Patiño traveled the globe to study cuisine before it became standard practice, studying first at L'École de Cuisine in France before interning at Hacienda de los Morales in Mexico City. She has also studied in India and Thailand, building a broad knowledge base she took with her as a competitor representing Mexican cuisine across Europe.
In addition to La Taberna del León, Patiño owns and operates two other restaurants that highlight the complexity of Mexican food. Casa Virginia continues Patiño's commitment to fine dining, but Delirio steps away from the white tablecloth with more casual offerings and even staple grocery items for takeout.
She is also the author of "Sabores en la cocina de Mónica Patiño," a cookbook that won the Gourmand World Cookbook Award for best cookbook by a female chef.
Sofía Cortina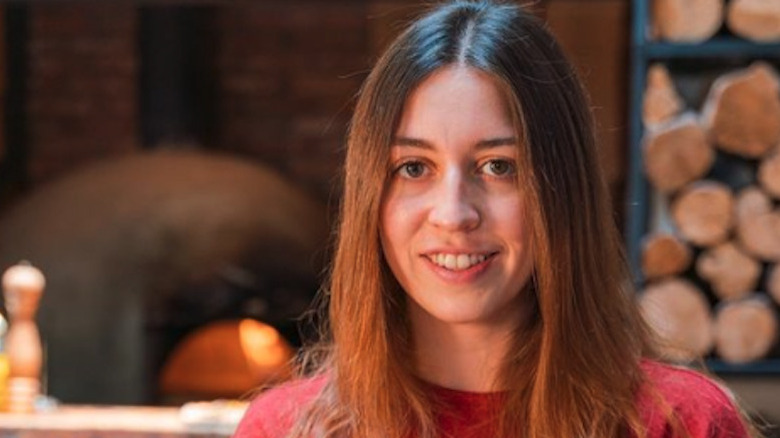 sofcort
It takes a lot to be recognized as the best in a country where traditional pastries are widely available. But that's precisely what Sophia Cortina did in 2020 when she was named the best pastry chef in Latin America by Latin America's 50 best restaurants. When traditional culinary education was not open to an internship with a particular chef, Enrique Olivera stepped in to urge her to leave school and work in his restaurant — and under the tutelage of Alejandra Rivas at Pujol, Cortina honed her skills and developed her own philosophy of pastry that includes a balance between sweet and savory in her unique desserts.
Cortina's desserts are known for utilizing local ingredients and de-emphasizing sugar. She highlights the more nuanced flavors of other ingredients so that diners come away with something other than a sickly sweet aftertaste at the end of the meal.
At barely 30 years old, Cortina is the brain behind the desserts at her online pastry shop La Vitrine (opened during the Covid-19 pandemic with the help of Édgar Núñez), as well as the desserts for restaurant Te Extraño, Extraño.