11 Things You Probably Didn't Know About Guinness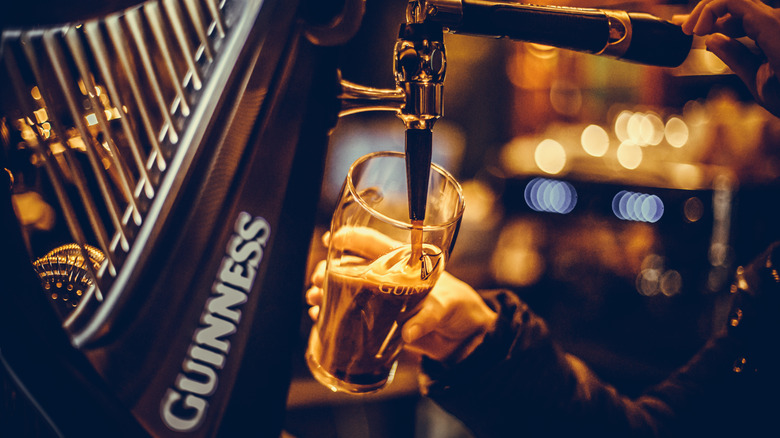 Alexandru Nika/Shutterstock
Before it became the signature beverage of drunken parades and fraternity parties everywhere, Guinness was a community-minded company championing human rights causes and saving Irish architectural landmarks. And forget what you've heard about the ultra-calorific, "meal in a glass" myth; a pint of Guinness is surprisingly health-conscious.
This St. Patrick's Day, ditch the disappointing green brews and right all your Guinness-related wrongs. We've got the truth about the Emerald Isle's oft-misunderstood quintessential brew. Sláinte!
What's in a name?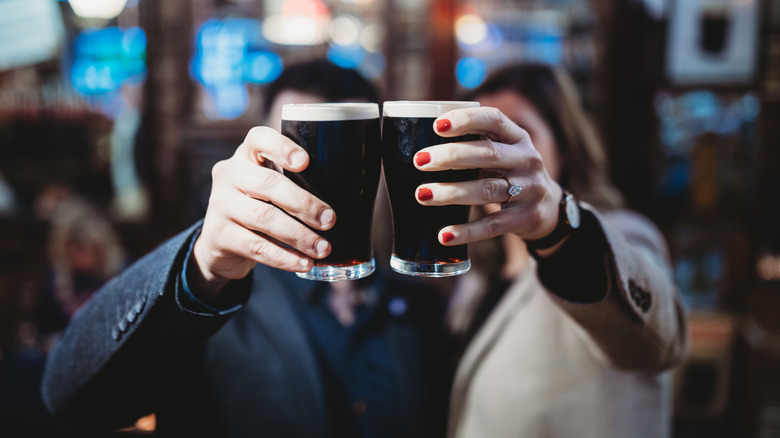 jjmtphotography/Shutterstock
A stout by any other moniker might indeed taste as sweet. Guinness' dark, creamy brew was originally called Porter, and later Stout Porter, to denote its strength and popularity amongst U.K. train porters. In the late 18th century, the then-singularly named Stout grew so successful that Guinness stopped brewing other varieties of beers, focusing instead on porters and stouts.
Out of Africa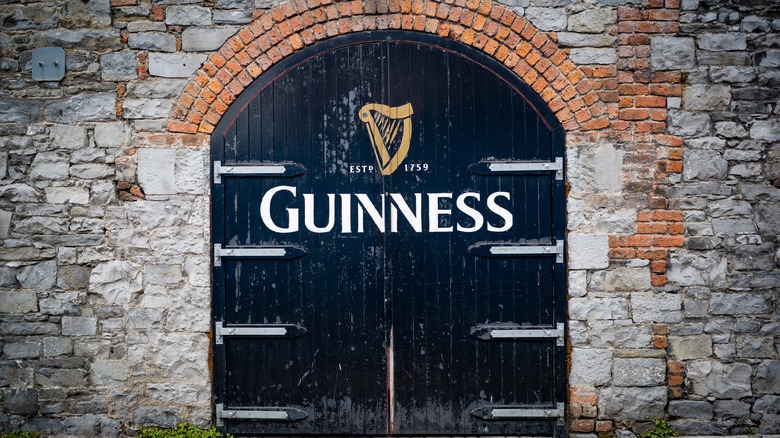 gabriel12/Shutterstock
Nearly 40% of Guinness is consumed somewhere in Africa. Of five Guinness-owned breweries worldwide, three are in African nations. Nigeria, home to one of those five breweries, is the world's second-largest market for Guinness consumption. Great Britain is first, Ireland comes third, Cameroon fourth, and we in the U.S. stand in measly fifth place.
Trivial pursuit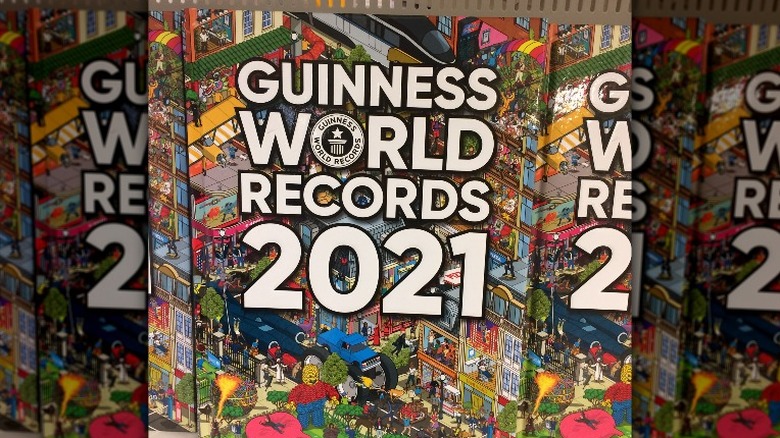 Rose-Mel/Shutterstock
Guinness is so dedicated to settling the sort of obscure debates born in bars that in 1954, managing director Hugh Beaver launched a compendium of little-known facts called the Guinness Book of Records. Originally intended as a marketing giveaway, the book became a runaway success upon its commercial release in 1955, and one of the oddest publishing sensations since an auto company named Michelin tackled fine dining.
Color block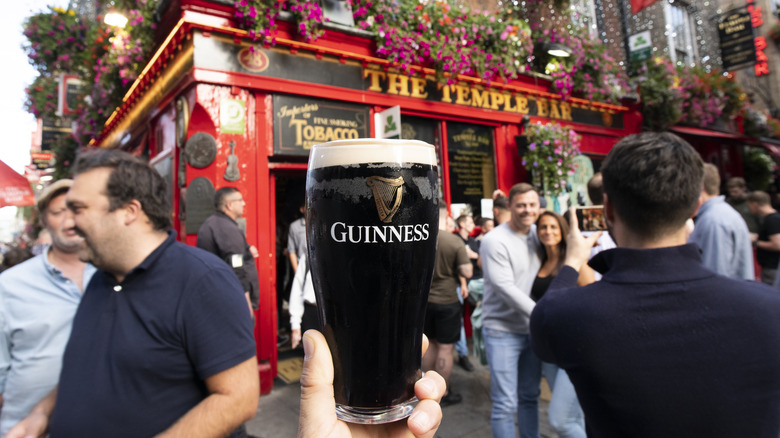 Stefano Guidi/Getty Images
It's not black. It's not even brown. Hold your beer up to the light — or, hey, maybe try drinking someplace that isn't so dimly lit. You'll see that Guinness is actually a deep, dark red, a color the company attributes in part to the roasting of malted barley during the beer's preparation.
Progressive pints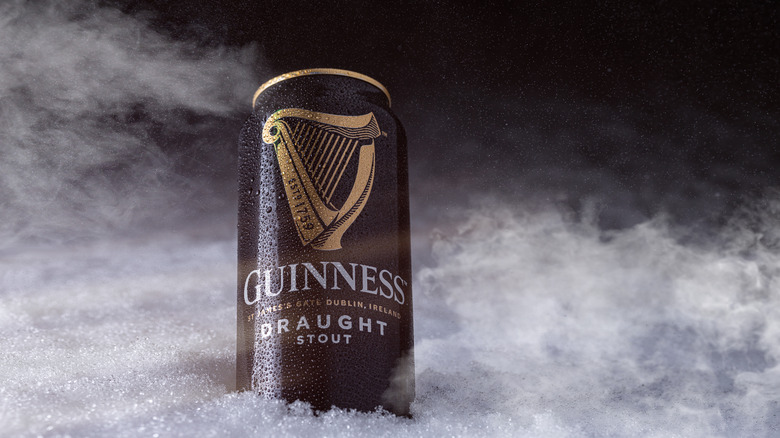 Bystrov/Shutterstock
Arthur Guinness, a wealthy Protestant with minimal beverage experience, founded his now-world-famous St. James' Gate brewery in 1759. He happened to be an innovative human rights advocate, funding Ireland's version of the Red Cross and creating housing developments for Dublin's disenfranchised poor. As a company, Guinness supported Irish troops in both World Wars, guaranteeing its workers jobs upon return from service and paying their families a portion of their salary in absentia.
Get physical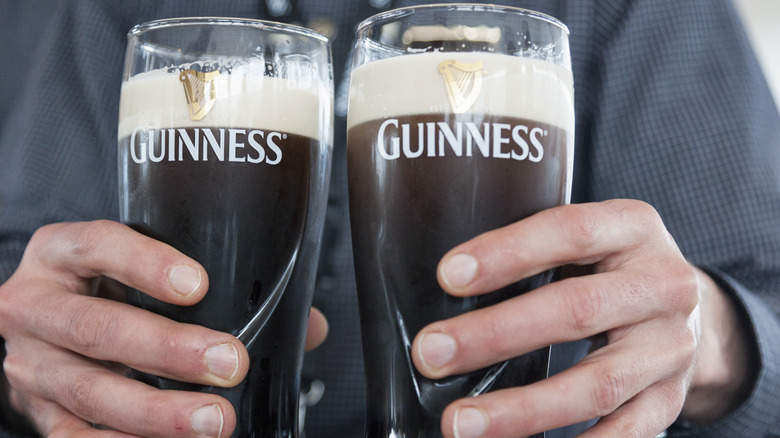 Powerofforever/Getty Images
Rich in iron and antioxidant compounds, a 20-ounce pint of Guinness is a mere 210 calories. Compare that to a 150-calorie glass of milk, and you've got yourself a healthy sip, rich enough to make the angels sing.
Holy rollers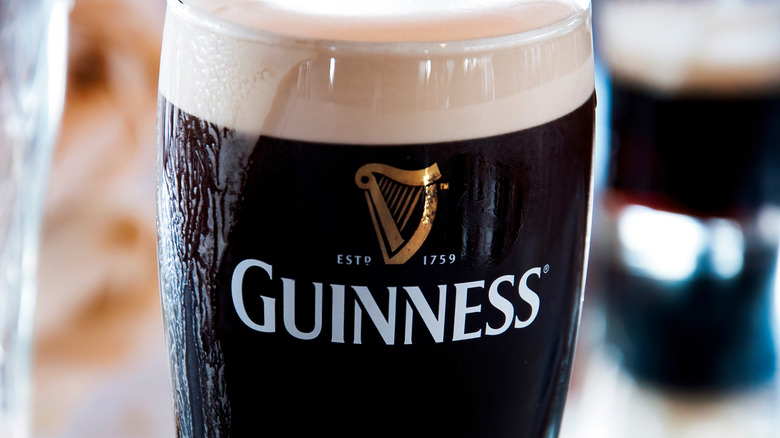 Ross Mahon/Shutterstock
Generations of Guinness men worked to preserve Dublin's historic Saint Patrick's Cathedral, a national landmark, and Ireland's largest church. Benjamin Lee Guinness, Arthur's third son, oversaw the 1860-1865 renovation that prevented the cathedral's collapse.
Home is where the heart is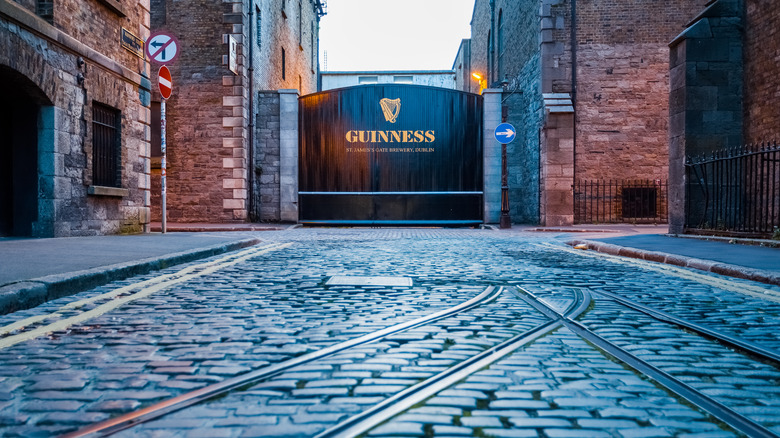 Salvador Maniquiz/Shutterstock
In 1997, the merger of Guinness and Grand Metropolitan created the English conglomerate Diageo, which produces Jose Cuervo and Smirnoff. The quintessential Irish brew is thus no longer based in Dublin but in London.
Eight days a week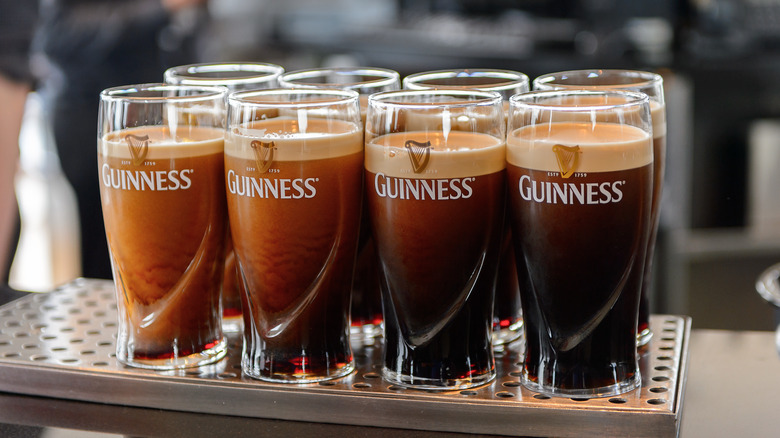 Anton_Ivanov/Shutterstock
Miss St. Patrick's Day this year? Consider kicking back with a cold one on Arthur's Day, a corporate-sponsored "holiday" started in 2009, at which point a student-heavy crowd across the city toasts the success of Ireland's heritage beer and yells in unison, "To Arthur!"
Kitchen staple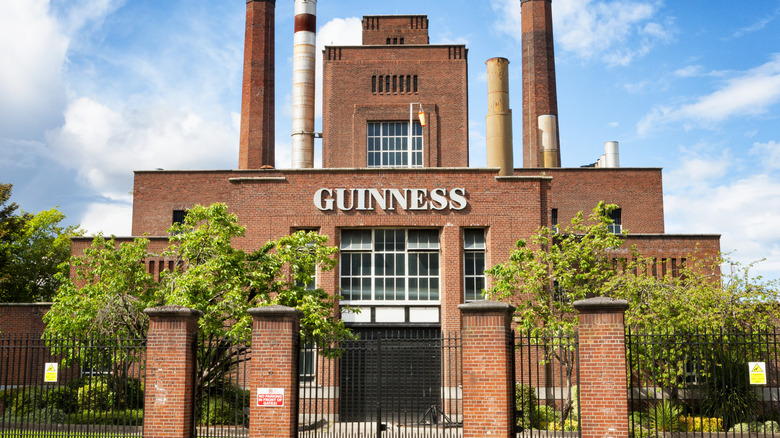 Powerofforever/Getty Images
Guinness is a pantry workhorse. From tenderizing beef in a classic meat-and-potatoes Irish stew to drizzling on plain-Jane vanilla ice cream for a sweet taste of the sauce, choosy cooks choose Guinness.
Feed your head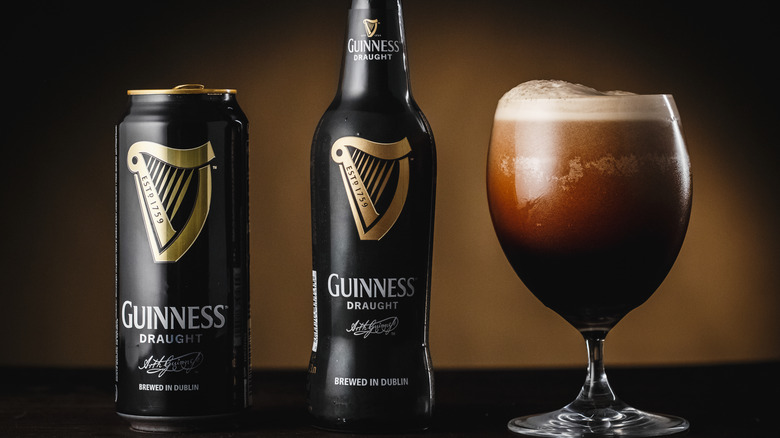 Egor Fomin/Shutterstock
Bartenders are not being fussy when they insist on the double pour. Unlike other taps, Guinness is dispensed through a five-hole disk restrictor plate (don't worry about it; just know it makes your beer delicious). It supplies an uncommon amount of nitrogen, making the head extra-effervescent. As such, two shifts are needed: one to start the magic, and a second to finish the job. The perfect pint is said to take 119.5 seconds to pour. But who's counting?