The Pantry Staple Ina Garten Uses For Bakery-Level Cookies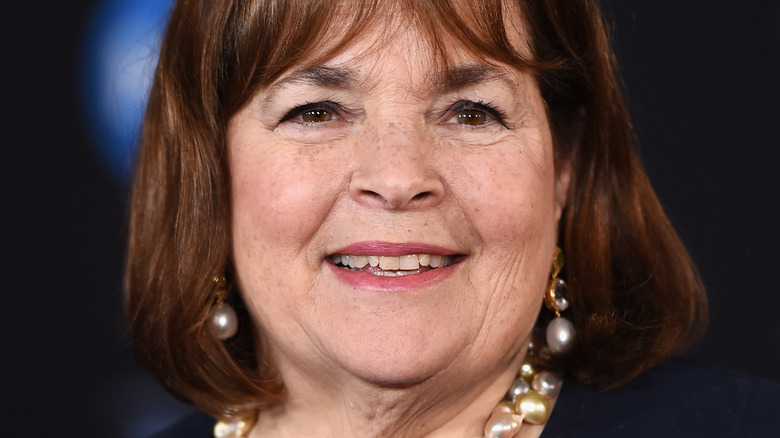 Amanda Edwards/Getty Images
The Barefoot Contessa knows cookies. From chocolate hazelnut to black & white cookies to raisin pecan oatmeal, cookie recipes abound throughout Ina Garten's cookbooks and cooking shows, taking on all forms and flavors. Each recipe is unique and intentional, and each cookie is downright delicious.
So when Garten has a hack for making cookies the best they can be, it's something worth paying attention to. There's one simple ingredient she comes back to again and again, which you'll find buried on the ingredient list throughout her many dessert recipes — and you might also find it buried in your pantry.
If you don't already have instant coffee granules on hand, it's time to start keeping some in your kitchen. It's the staple Ina Garten swears by for elevating the flavor and complexity of an entire dessert — and it's the one that will take your next batch of cookies to bakery-level status.
Kick up your cookie game with instant coffee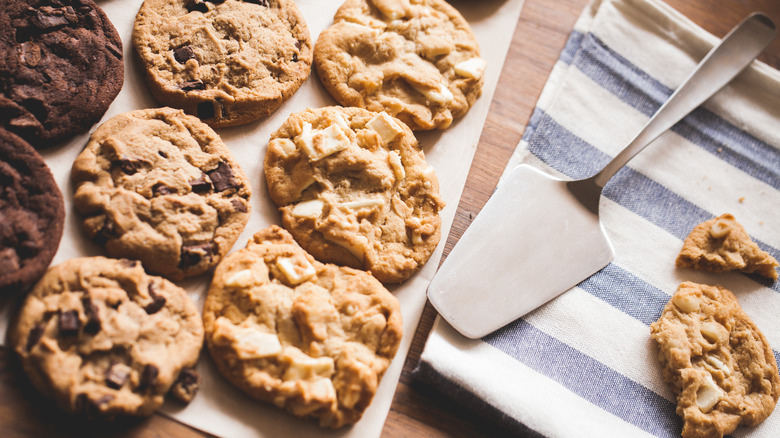 Mmeemil/Getty Images
Why does Ina Garten swear by instant coffee? As she put it in an episode of "Barefoot Contessa: Back to Basics," instant coffee is "one of those magic things that really brings out the chocolate flavor." And she's absolutely right: It's scientifically proven that coffee enhances and intensifies our sensitivity to sweet flavors, such as that of chocolate. Its bitterness helps balance and bring out the best qualities of the chocolate.
The reason for using instant coffee granules, rather than regular coffee grounds or brewed coffee, is that instant coffee dissolves easily without adding extra liquid to the mix. To include this ingredient in cookie dough, it'll work best if the granules have something to dissolve into. You can stir the coffee into vanilla extract before adding it, or simply cream it together with butter and eggs.
Outside of the dough itself, another way to use instant coffee is by adding it to a glaze or icing, as Garten does with her black & white cookies. Garten melts chocolate and butter, along with coffee granules, to make an extra-chocolatey glaze to coat the cookies.
More desserts to level up with instant coffee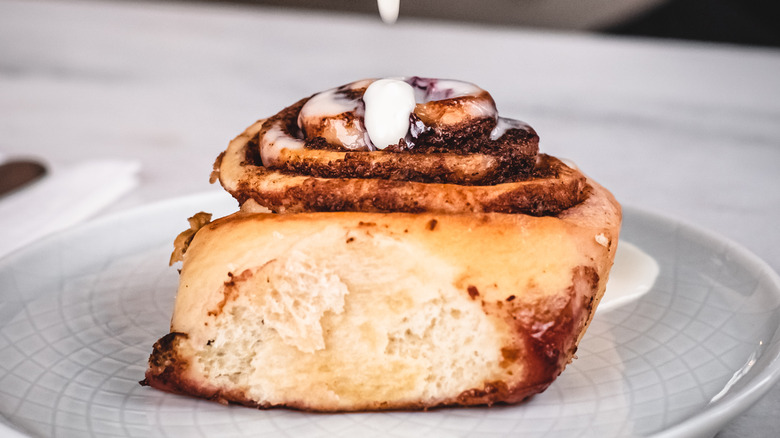 Ugur Karakoc/Getty Images
Cookies certainly aren't the only baked good that can benefit from a touch of instant coffee. Its subtle ability to enhance its surrounding flavors elevates countless sweets and treats. And you never need more than a teaspoon or a tablespoon to get you there.
Obviously, instant coffee will work wonderfully with anything chocolate-based, where you want to bring out the richness of that chocolatey flavor. With brownies and chocolate cakes, you can mix the instant coffee into the batter with the wet ingredients. You can also add it to any sweets that require melted chocolate, such as chocolate truffles, smooth chocolate mousse, or crispy, salty chocolate bark.
And although coffee and chocolate are a killer pair, the powers of instant coffee don't stop with chocolate. It also kicks up the complexity of warm flavors, such as brown sugar or cinnamon; rich flavors, such as peanut butter or cream cheese; and even extra-sweet flavors, such as condensed milk or banana. Try adding it to cinnamon pecan muffins, cinnamon rolls, no-bake peanut butter bars, peanut butter frosting, cheesecake, and banana pudding.