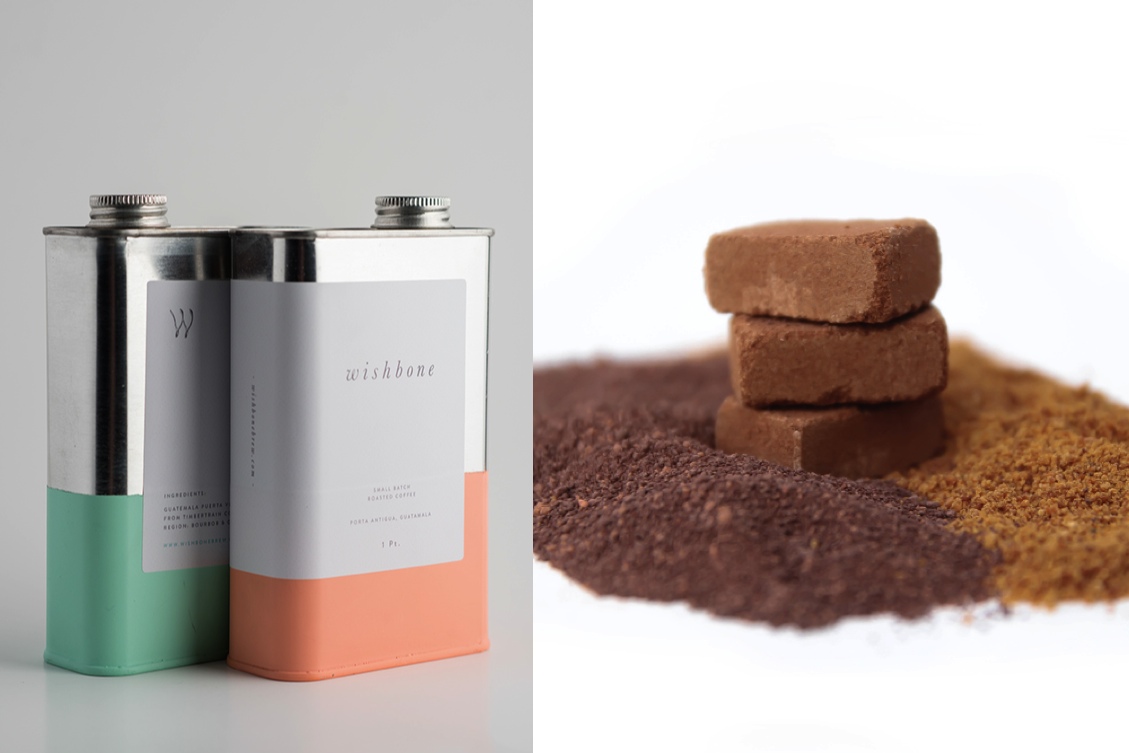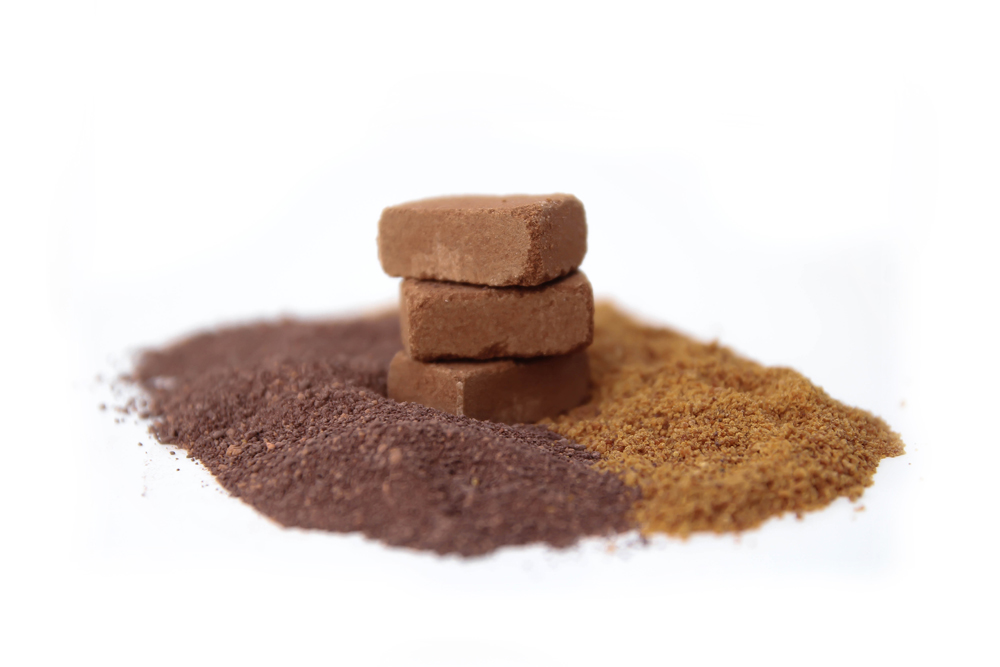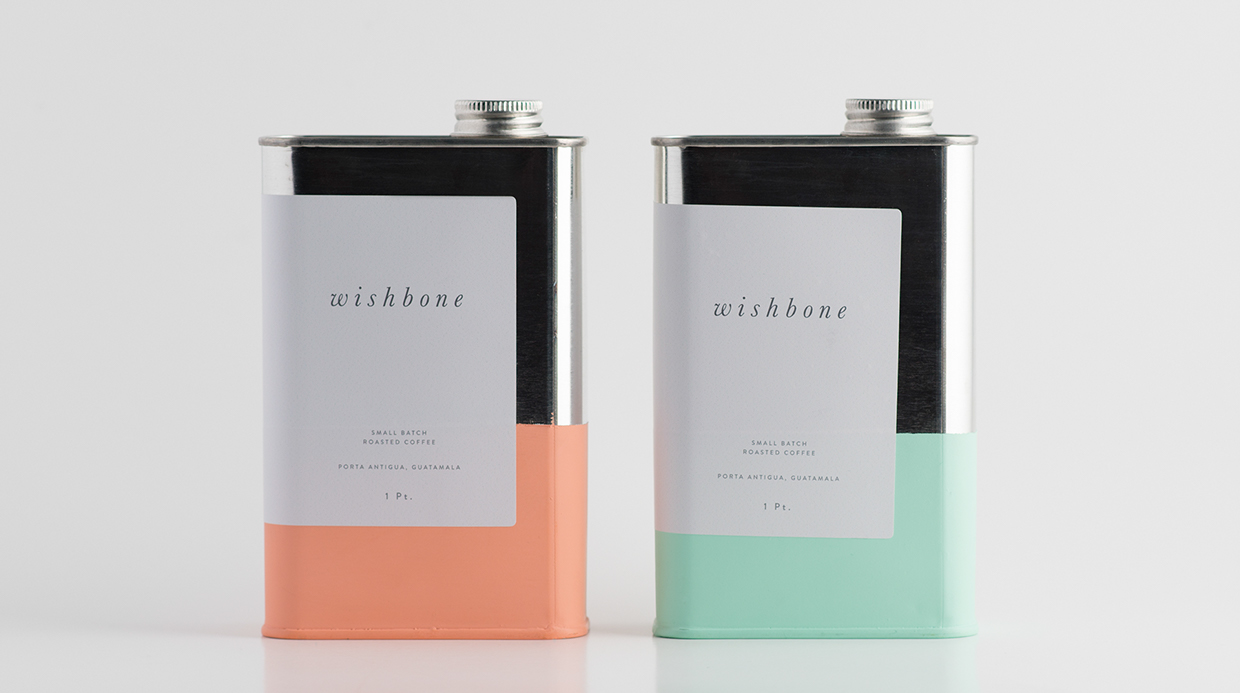 Everyone's heard the phrase, "If it ain't broke, don't fix it." Well, that's what boring people say. And coffee, for all its fortifying, life-affirming, mind-fueling benefits, has been a victim of this thinking. Perhaps given that it's often a daily ritual, we've overlooked it as something that could use an update now and then, even if only in appearance.
Thanks to a design firm's dynamic rethinking of how we package and present our beans, and a new line of instant java — in cubes! — here are two of the most creative approaches to coffee we've seen in a while. Though it's still just a concept design, Wishbone Brew, the product of the Vancouver-based studio Also Known As, takes coffee beans out of the bag, instead showcasing them in metal flasks better-recognized for holding turpentine and other paint products. The serif type font and pastel colors offer a cool, visually-striking balance to the flask's industrial appearance. Moreover, the narrow opening on top makes it easy to pour beans directly into the grinder, while the twist cap keeps the contents airtight and fresh.
Instant coffee, most commonly seen in the form of grinds that dissolve in water, also has a new look: Jiva Cubes are single-serving compressed cubes made from Colombian Arabica beans and pre-sweeetened with cane sugar (with a non-sweetened version coming out soon). Besides taking on a new shape, Jiva Cubes live up to their unique appearance by offering a quality brew that's fair trade, non-GMO and available in flavors like hazelnut and French vanilla, without the chemical additives. Thumbs up to these eye-catching new concepts. We're looking and we're liking.
More design finds on Food Republic: