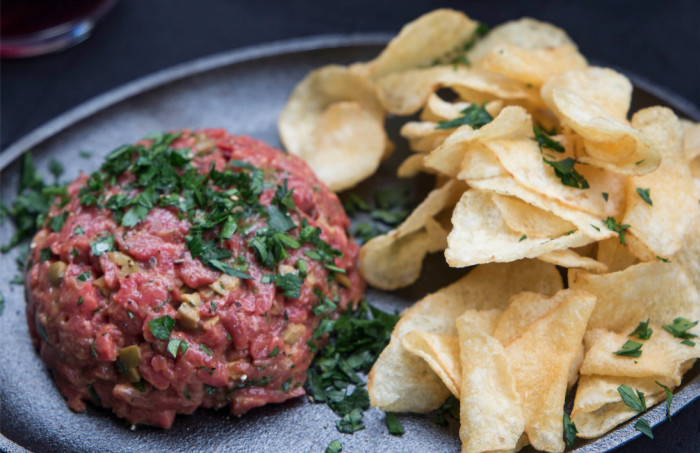 There's a time and a place for cupcakes shaped like tombstones and pretzels formed into witch hats, but your classy, adults-only Halloween party is simply not that time. So we've come up with a recipe that's ghoulish in its own right, while still a sophisticated and delicious dish: steak tartare. The blood-red, raw steak will be perfectly on-theme when coupled with dark, moody plates and some dim, dramatic lighting. Serve with good-quality potato chips to bring the dish from 5-star snobby to totally approachable.
Dust off your goblets and serve your tartare with a full-bodied red wine, such as Red Diamond Malbec. The soft tannins and smooth finish of the wine present the perfect counterbalance to the richness of the succulent raw beef dish.
P.S.: Bonus points if you serve your tartare out of this mold.
Brought to you by our friends at Red Diamond Wine: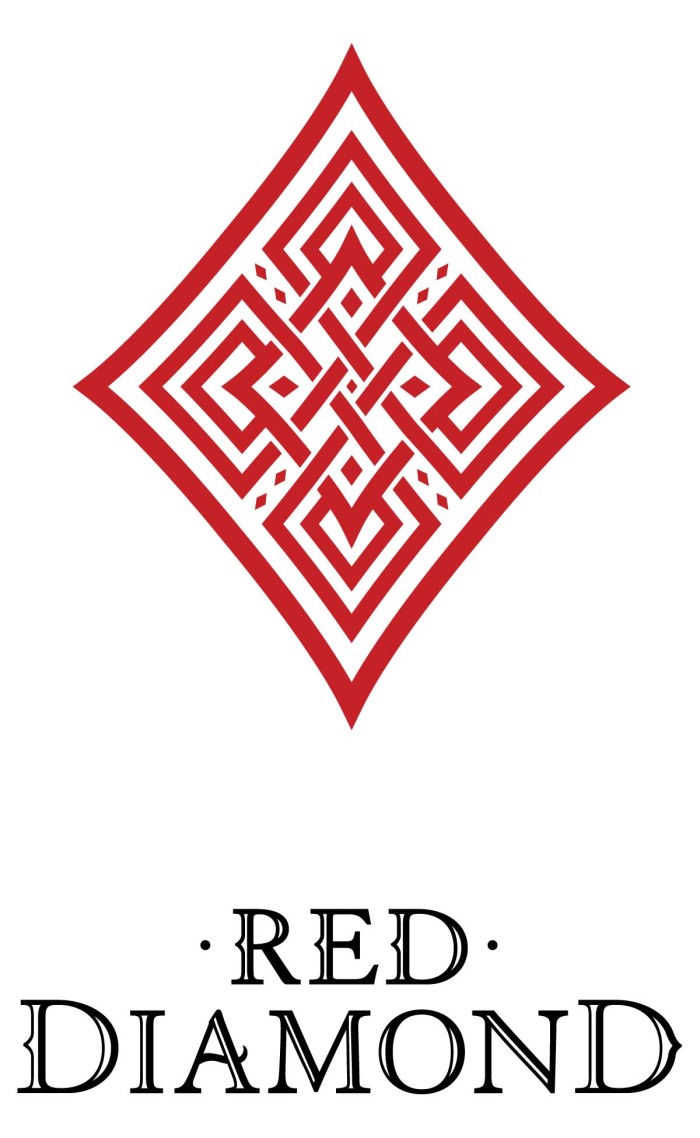 Ingredients
1

pound

beef tenderloin

1

egg yolk

1

tablespoon

lemon juice

1

tablespoon

Dijon mustard

1

small garlic clove, minced

1

tablespoon

parsley, finely chopped, plus more for garnish

2

tablespoon

Castelvetrano olives, finely chopped

1/2

teaspoon

lemon zest, plus more for garnish

Salt and pepper, to taste

1

large bowl

good kettle-style potato chips
Directions
For the tartare
Place beef in freezer for 45 minutes to an hour until firm but not frozen through.

Meanwhile, whisk egg yolk, lemon juice and Dijon together in a large bowl.

Remove the beef from the freezer and finely dice it into ¼" pieces. Add to the large bowl along with the remaining ingredients (except the potato chips). Stir gently to coat.

Place tartare onto a large serving platter and serve with chips.