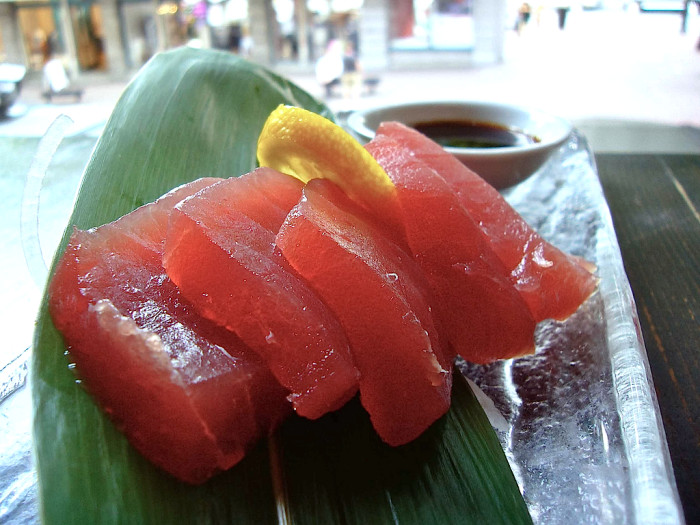 Sashimi is the Japanese way of saying uncooked. This simple preparation is seasoned with umami-packed miso (fermented soy bean paste) and soy sauce and gets a kick from wasabi (a root vegetable that tastes like hot mustard and horseradish ground together). These are three tasty and versatile Asian ingredients you should have on hand at all times (even though only soy sauce is part of the 7/20 arsenal — see below). Oh yeah, and if you need a good side dish to go with you soy miso tuna sashimi, may we recommend Asian-style broccolini?
The 7/20: If you have these items in your arsenal, recipes categorized by 7/20 can be made with 7 or fewer additional ingredients in only 20 minutes of active cooking time.
Ingredients
2

tablespoons

olive oil

1/2

lemon, juiced and strained

1

teaspoon

white miso

2

tablespoons

soy sauce

1/2

teaspoon

wasabi paste

12

ounces

sushi-grade tuna, thinly sliced
Directions
1) In a small bowl, whisk the olive oil, lemon juice, miso, soy sauce, and wasabi.
2) Place the tuna in a high-sided baking dish. Pour the oil mixture over the tuna and let sit at room temperature for 10 to 15 minutes. Serve as an appetizer or with a salad for an entrée.