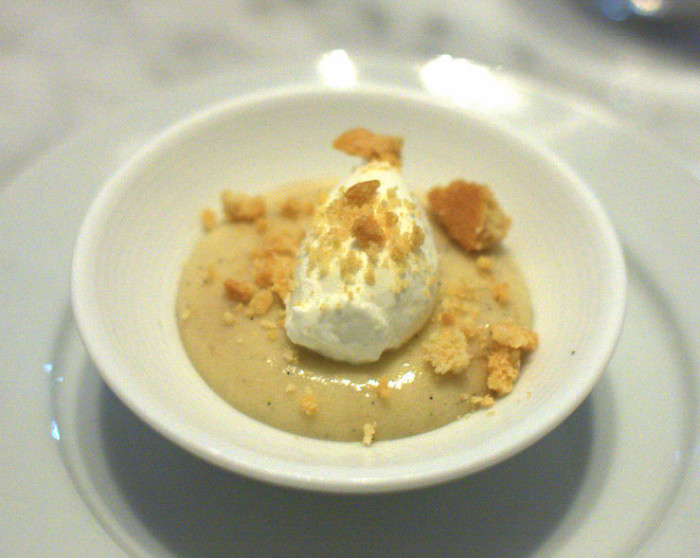 Aaron Deal is executive chef at The River and Rail Restaurant in Roanoke, VA, serving up French and Southern food.
This banana pudding recipe is the quintessential Southern dessert. Creamy bananas blend seamlessly with egg yolks and cream to make a sweet custard that's easy to dress up for a dinner party or simply as-is. Deal serves his with jalapeño ice cream and corn bread crispies, but whether it's crushed Nilla wafers or something a little more ambitious it's hard to lose with this one.
Ingredients
16

ounces

whole milk

16

ounces

heavy cream

6

bananas, peeled and cut into 1-inch pieces

1

vanilla bean (or 1 teaspoon vanilla paste)

3 1/2

ounces

dried banana

10

egg yolks

3 1/2

ounces

granulated sugar

pinch of

salt
Directions
Combine milk, cream and vanilla. Bring to a boil, remove from heat and pour over dried and cut fresh bananas. Allow the mixture to steep for a minimum of 1 hour or overnight.
Strain off bananas, reserving milk mixture. In a heavy-bottomed sauce pot, place banana milk, sugar and salt. Bring to a simmer and temper in egg yolks.
Cook until pudding thickens, being careful not to overcook or scramble.
Cool immediately and store in refrigerator for up to four days.
Try out these sweet banana recipes on Food Republic: