Mexican Haroset Recipe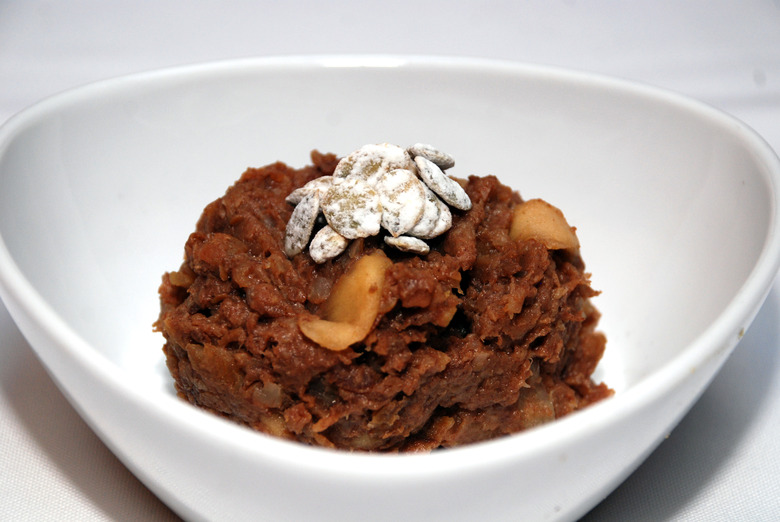 Make a better haroset.
Just because haroset is supposed to look like cinnamon-flavored mortar doesn't mean it has to taste like it. Chef Jonathan Waxman, culinary advisor to NYC's Rosa Mexicano, loaned an expert hand to the restaurant's 10-year running tradition of hosting Mexican Passover. This recipe is no exception. Incorporating more fruit and textural elements than your traditional apples and walnut mix, Waxman's haroset is bright, rich and perfectly balanced.
Mexican Haroset Recipe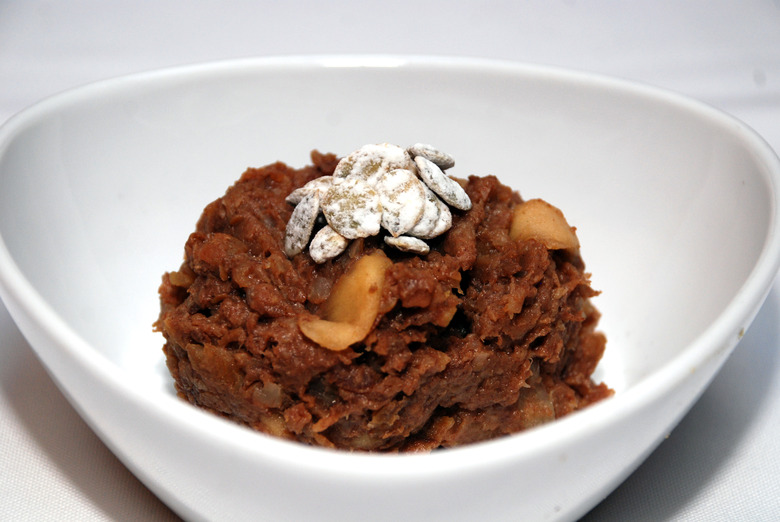 Ingredients
1/2 cup coconut
1 pound rose apples
12 ounces banana
1 pound dates
8 ounces blanched almonds
2 tablespoons cinammon
1 cup pomegranate seeds
3 tangerines
1 cup Riesling wine
Directions
Heat a sauté pan and add the fruits.
Saute the fruits lightly and add the wine.
Cook until the fruits have softened but not broken down. Allow at least 2 hours to cool before serving.