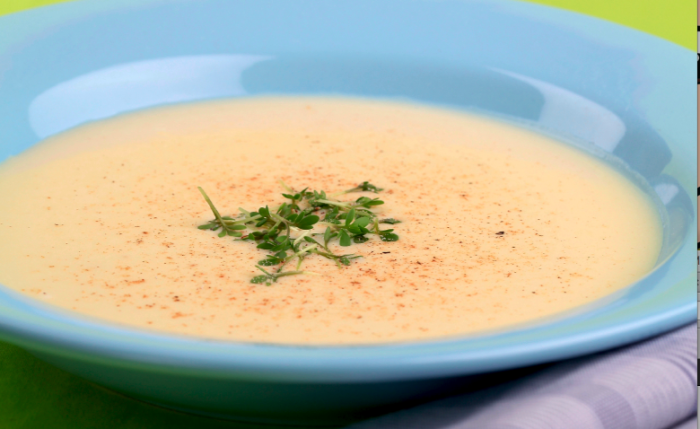 This hearty garlic soup is the perfect antidote to the winter blues (and flu season). And fret not about the amount of garlic: as long as your dining companion shares the soup, you can cozy up without fear.
Beard himself warned against less potent stand-ins: "The robust and beautiful flavor of this soup is something that could never, ever be achieved with garlic powder. So leave those substitutes on the shelf, look at them once in a while with distaste — and then forget about them."
Ingredients
3

tablespoons

chicken, goose, or pork fat

30

garlic cloves, peeled

6-8

cups

chicken stock

Salt and freshly ground black pepper, to taste

nutmeg, as needed

4-5

egg yolks

3-4

tablespoons

olive oil

6-8

slices

country bread, toasted
Directions
Melt the fat in a large, heavy saucepan over low heat. Add the garlic and shake over gentle heat so the garlic cooks without browning. It should just melt in the fat; letting it brown is fatal as the flavor turns bitter.
Add the chicken stock and season to taste with salt and freshly ground black pepper. Grate a tiny bit of nutmeg in, if desired. Simmer for 15 to 20 minutes, and then force through a sieve or food mill to purée the garlic.
Reheat the soup. Beat the egg yolks and stir in the olive oil. Stir some of the hot soup into the egg yolk mixture to temper them, and then stir it very gently into the soup and heat until warmed through. Do not under any circumstances let the soup come to a boil, or the yolks will curdle. Serve in large soup plates, ladling the soup over pieces of crisp toast, one to a plate.
Try out these soups for a cold winter night on Food Republic: