Easiest Mashed Potatoes Recipe. Period.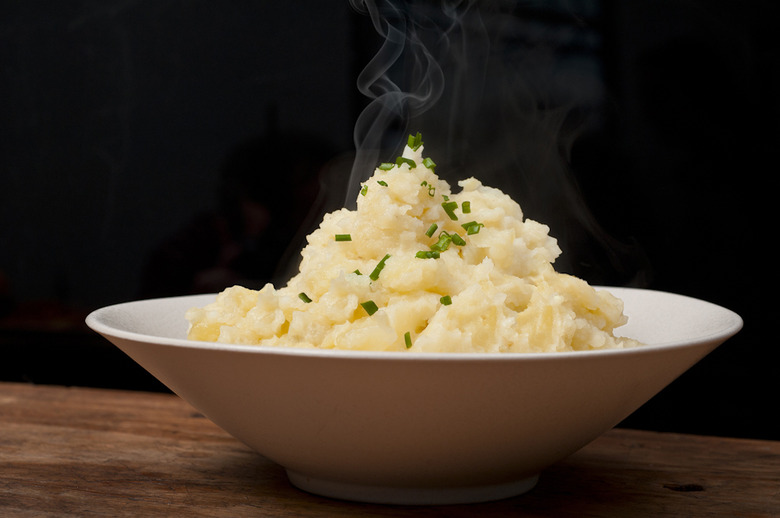 Do your mashed potatoes suck? Here's how you fix it.(Photo: Mark Shaw.
Memorizing this basic formula for perfect mashed potatoes will make you want to practice your roast beef. And maybe perfect the crust on those delicious grilled lamb chops or learn Marcus Samuelsson's signature Swedish meatball recipe. And probably encourage you to roast a chicken, which actually takes slightly less effort than making mashed potatoes.
Russets make flavorful, fluffy and above all absorbent mashed potatoes thanks to their high starch content. Hello, butter and gravy! Say what you want about perfectly smooth mashed potatoes, the real deal is mashed and fluffed up by hand.
Sides that love a smear of mashed potato on them:
Easiest Mashed Potatoes Recipe. Period.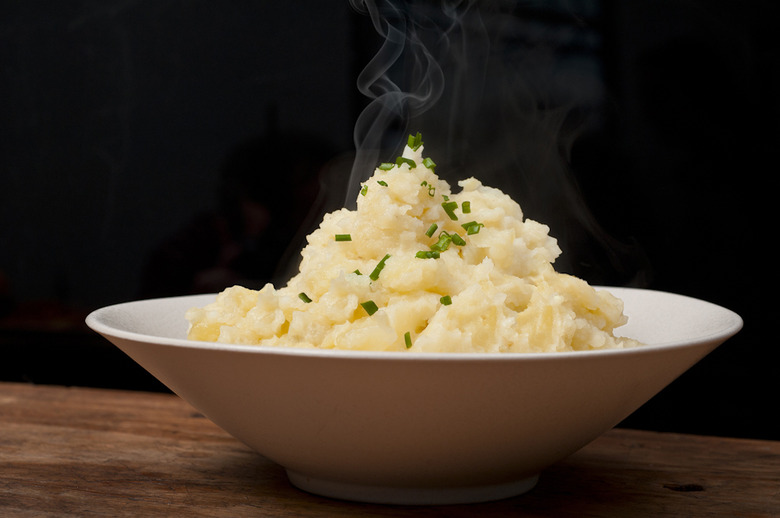 Ingredients
1 1/2 pounds russet potatoes
1 cup whole milk
2 tablespoons salted butter
chopped fresh herbs (optional)
Directions
Place potatoes in a large pot filled with water, add plenty of salt and bring to a boil.
Reduce heat slightly and cook potatoes for 12-15 minutes or until easily pierced through with a fork.
Meanwhile, in a small pot, heat milk and butter to a simmer, then remove from heat.
Drain potatoes, return to pot and add half the milk and butter mixture.
Mash with a potato masher until mostly smooth, then fluff with a fork.
Add remaining milk and butter mixture and mix until incorporated, and serve immediately.