Basic Turkey Meatloaf Recipe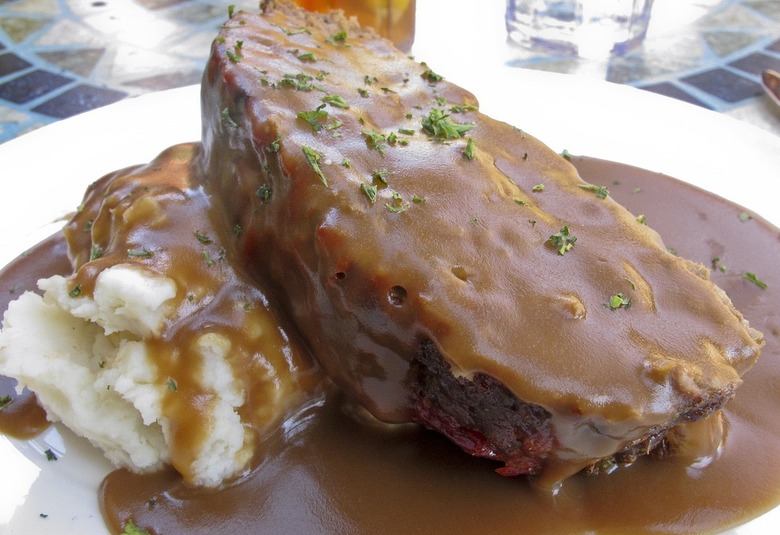 Just like mom used to make.
Making meatloaf is as subjective as building burgers. Some people insist on using breadcrumbs; to others, it's sacrilege. Some people like to mix ground beef, pork, and veal, others swear by 100% ground beef. But today, let's put all that aside and talk turkey.
Turkey makes for a leaner and healthier version of classic meatloaf, with just as much comfort and taste as the original. There are endless versions of glazes and fillings, but this one is a basic, no-fail turkey meatloaf recipe that delivers an easy weeknight dinner in no time—especially when paired up with meatloaf's favorite sidekick, homemade mashed potatoes.
Basic Turkey Meatloaf Recipe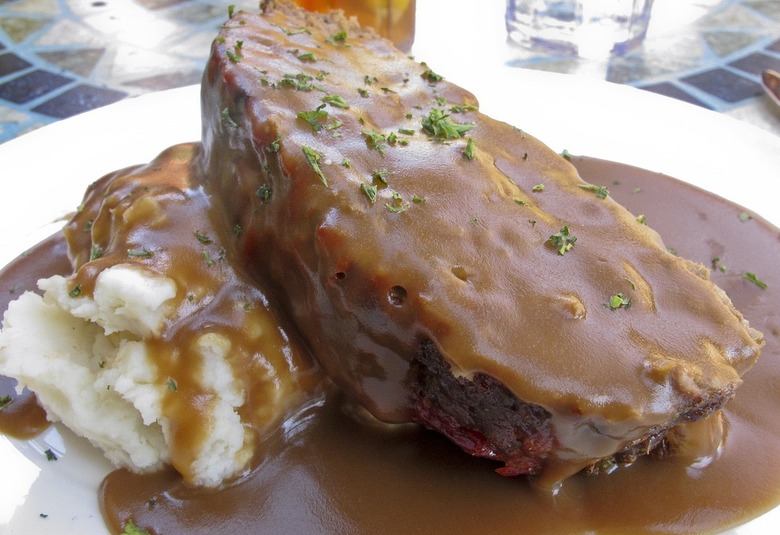 Ingredients
1 pound ground turkey
1/2 cup seasoned breadcrumbs
1/2 cup onion
3 tablespoons ketchup
3 tablespoons Dijon mustard
1 egg
Salt and pepper
milk
Directions
Preheat the oven to 350 degrees.
In a large bowl, combine all ingredients using your hands to evenly mix. If your mixture seems dry and crumbly add a little milk (about 1 tablespoon at a time) and mix. Continue adding a little at a time until the mixture is moist.
Line a baking sheet with foil. Form the mix into a loaf and place on the center of your sheet pan.
Spread a thick layer of ketchup evenly on top for your glaze.
Place in the oven and bake for 50 minutes to 1 hour.
Serve with mashed potatoes and your favorite gravy.