Banana-Stuffed French Toast Recipe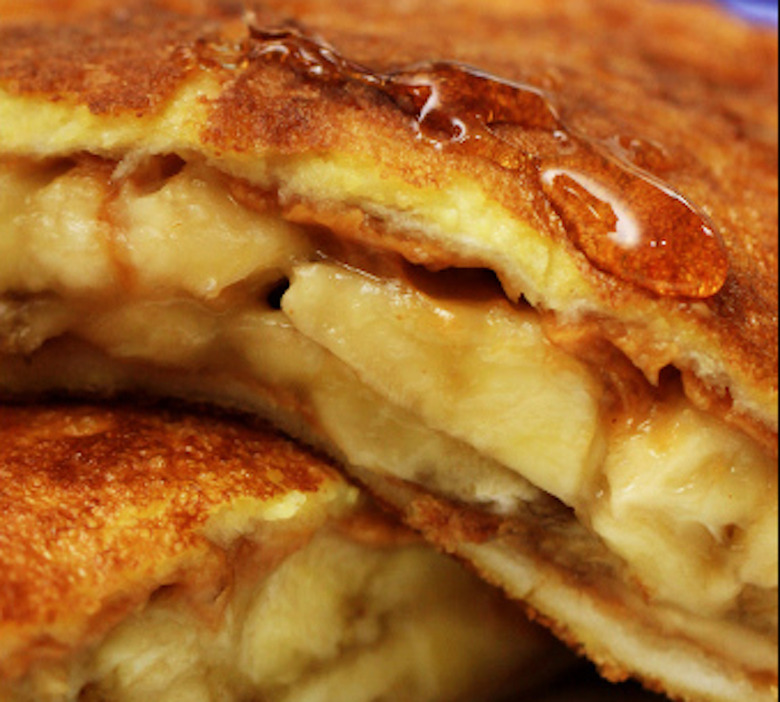 This French toast is full of a surprise.
There is absolutely nothing like awesome food stuffed with awesome food, and banana-stuffed French toast is no exception. Our recent ode should bring you up to speed on our passion for stuffing. The great thing about stuffing is that it usually demands minimal effort and is pretty fun. Why on earth would bananas choose to ride atop French toast when they could hide inside? That has sneak attack written all over it. As in, "Surprise, babe! You thought it was just French toast. Well guess what? You're better than that." And then make some kind of clever hidden banana joke.
Banana-Stuffed French Toast Recipe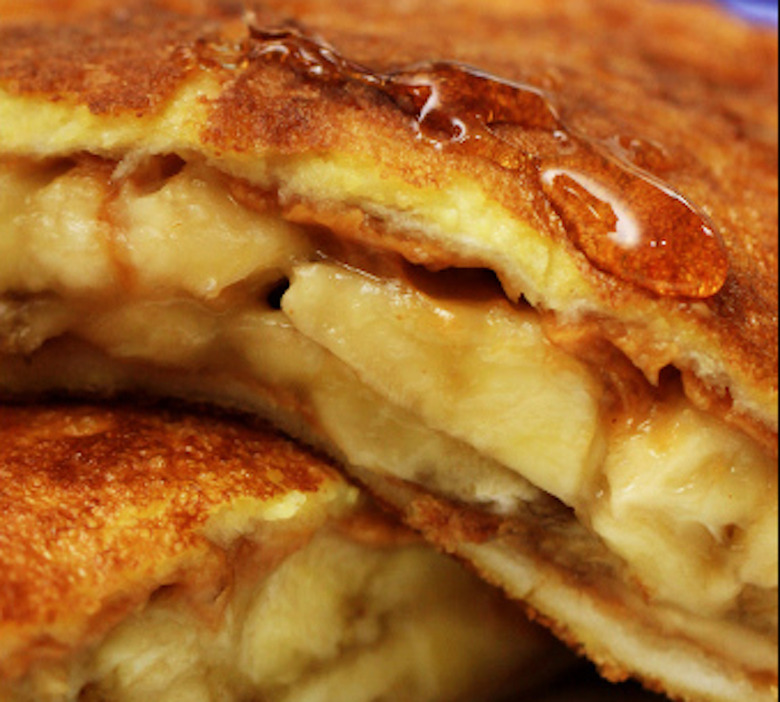 Ingredients
4 slices thick-cut bread
2 ripe bananas
1/2 cup whole milk
2 eggs
1 teaspoon pure vanilla extract
2 tablespoons unsalted butter
honey or maple syrup
Directions
Using a small sharp knife, cut a pocket into each slice of bread and stuff with half a sliced banana.
Beat milk, eggs and vanilla together in a shallow dish.
Soak both sides of stuffed bread in egg mixture for 2-3 minutes.
Melt butter in a medium non-stick skillet over medium heat until slightly foamy.
Fry each slice of bread for 2-3 minutes on each side, or until golden brown and crisp. Serve hot with honey or maple syrup.