Alain Ducasse, Marcus Samuelsson and Phil Rosenthal are now available for your binging pleasure. The three food personalities are the latest to offer globe-trotting, hunger-inducing visual storytelling for the video-on-demand era.
The Quest of Alain Ducasse is the one feature documentary film in the bunch, a Magnolia Pictures release directed by Gilles de Maistre that's also currently in theatrical release. Samuelsson, the chef behind Red Rooster in Harlem and a growing stable of restaurants around the world, stars in No Passport Required, in which he explores immigrant communities through a food lens around the United States. And in the second part of the first season of the Netflix series Somebody Feed Phil, the Everybody Loves Raymond creator continues his travels around the world in search of amazing food.
Here's a closer look at the film and series: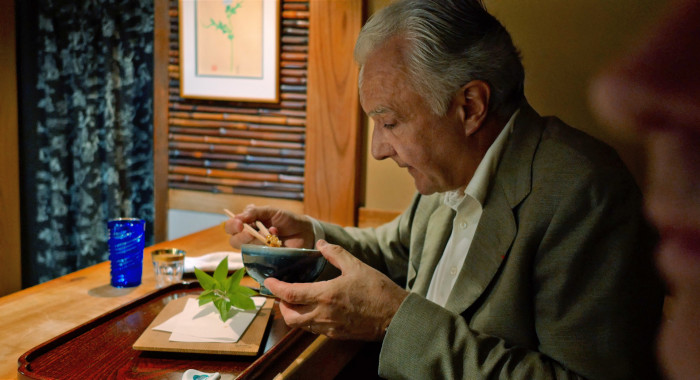 The Quest of Alain Ducasse
The feature-length documentary hit theaters last month and is now available for streaming. It follows the famed chef and restaurateur as he visits restaurants, chefs and purveyors around the globe, while focusing on the 2016 opening of his glitzy new Ore, inside the Louvre. Ducasse allowed de Maistre years-long access to him, from kitchen tastings to the first class cabin of long-haul flights, so while it's not a critical look and does have moments of aggrandizement, the chef's precision and creativity read as inspired. Most importantly, it's an intimate portrait of a man and a chef who merits documentation. Ducasse was, as the film mentions, the first chef to ever earn three Michelin stars at a restaurant.
Watch for: A funny side trip to Mongolia and a touching turn alongside Massimo Bottura serving the homeless in Brazil during the 2016 Olympics. Dan Barber also makes a cameo to introduce Ducasse to his staff and to relay an anecdote about the chef's importance.
Available on: iTunes, Amazon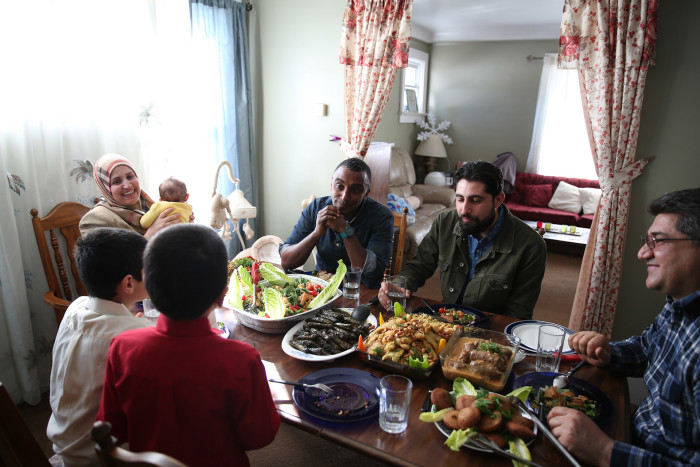 No Passport Required
Marcus Samuelsson is the affable, determined and energetic host of the new series No Passport Required, created with Vox Media/Eater and PBS. In the first episode, the New York–based chef and restaurateur discusses his own experiences as an Ethiopian immigrant raised in Sweden, then embeds himself in the Middle Eastern community of Dearborn, bordering on Detroit. Given today's political climate, No Passport Required turns out to be subtly subversive, and Samuelsson strikes an appropriate tone between curiousness and reverence as he talks to immigrants about their experiences assimilating into American culture. The six-episode series also visits New Orleans (this Tuesday in some markets; check local listings for details), Chicago, Queens, Miami and Washington D.C.
Watch for: In the season finale, Samuelsson visits the Ethiopian community in the nation's capital, a significant moment given his own heritage.
Available on: PBS or online at PBS.org or on Eater.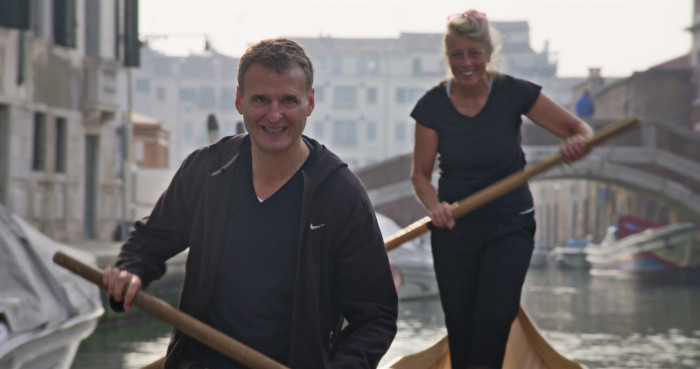 Somebody Feed Phil
The creator of Everybody Loves Raymond continues his second career as a world-traveling chowhound in Somebody Feed Phil, which premiered earlier this year with trips to culinary hot spots like Bangkok, Tel Aviv and Mexico City. The second round of hourlong episodes in the season just started streaming a few weeks ago on Netflix, and has host Phil Rosenthal meeting up with friends to dine in Dublin, Venice, Buenos Aires, Copenhagen, Capetown and New York. There's gorgeous cinematography (courtesy of Zero Point Zero Production, FR's parent company), an Emmy-nominated theme song (which Rosenthal discusses on this episode of our podcast Food Republic Today) and while Rosenthal's brand of comedy is more Borscht Belt than Broad City, his enthusiasm about different cuisines is hard to resist.
Watch for: A parade of interesting guests in each city, especially in Capetown, where Nelson Mandela's grandchildren join him during his first-ever trip to Africa, and in New York City, where Tracy Morgan, Al Roker and Elaine May bring the laughs.
Available on: Netflix