Fosshotel Glacier Lagoon has no grounds; rather, it blends seamlessly into its stark, rocky surroundings from the moment you pull up. It's very remote, and that's the point. The structure's color scheme and geometric design, inside and out, mirror the basalt stack formations and rock caves of the nearby Reynisfjara black sand beach (a must-visit if you're in the area).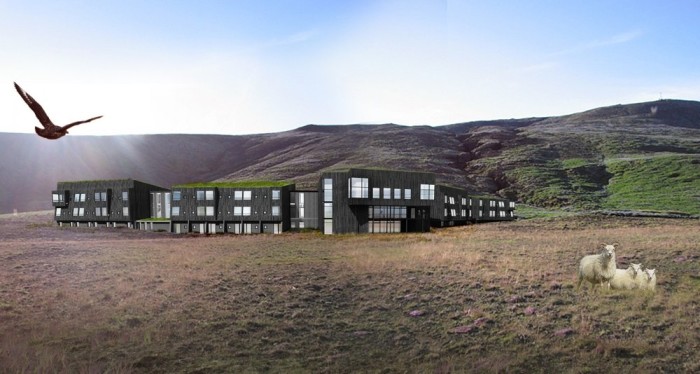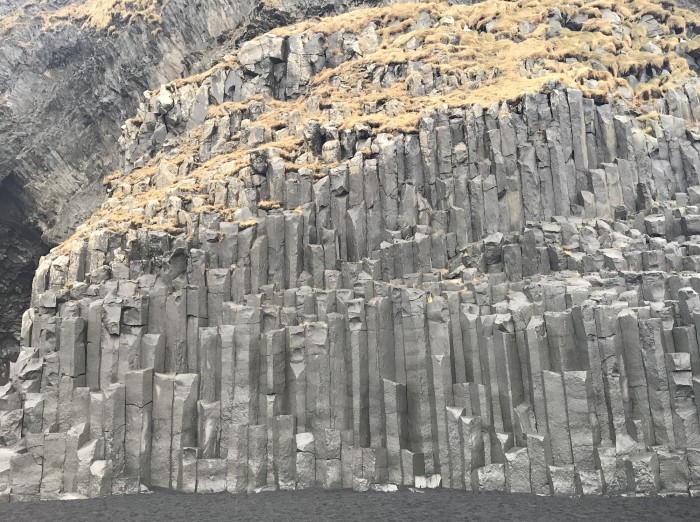 The Rooms
The compact, efficient guest rooms feature minimalist granite bathrooms with Iceland's signature geothermal energy-heated floors. Hand-blown glass pendant lamps hang artfully from the ceiling, giving off a gentle light. A large window provides a view into the breathtaking expanse of wilderness that makes up the majority of southern Iceland, with a smaller porthole-style window next to it to enjoy the view while reclining. Muted jewel-toned accent furniture and yellow woolen plaid blankets with fringes add splashes of color, and fluffy down comforters ensure you won't endure a single chilly moment.
…and if you do, a sauna, located directly below the lobby, will warm you up in short order!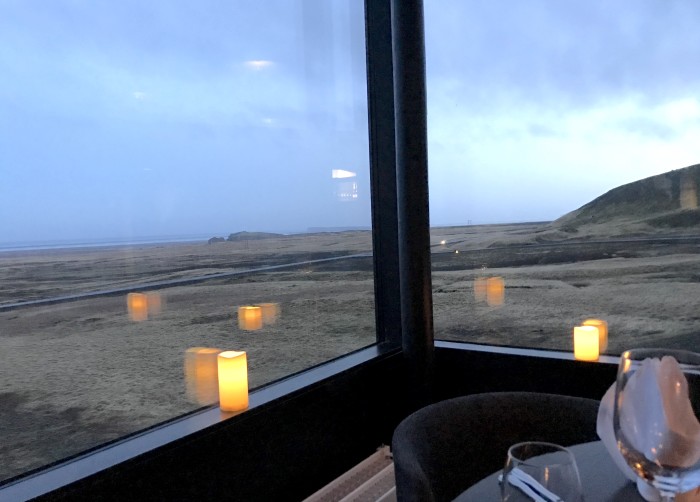 The Restaurant
The view doesn't change at the hotel restaurant, allowing you to completely de-program and focus on your meal and company. The cuisine features significant Icelandic influence, like freshly baked rye bread served with local sheep and cow butter, presented in elegant quenelles and sprinkled liberally with Arctic thyme and rhubarb salt…all on top of a rock! As you'll learn, Icelanders are very particular about their salt and their rocks (and use lots of both) — a relic of their survivalist days.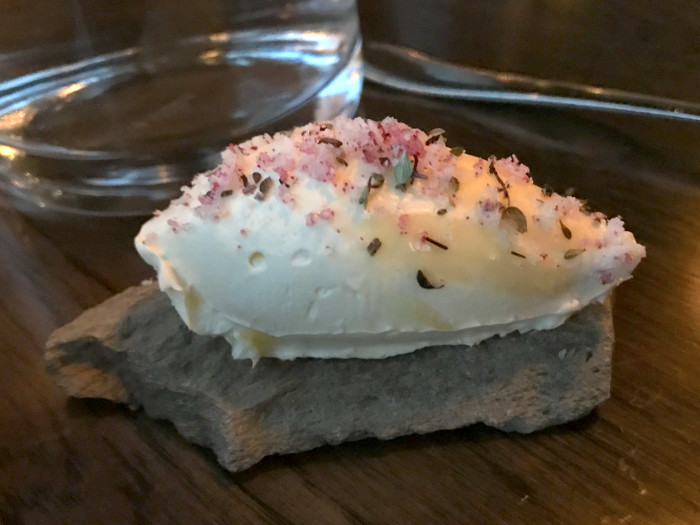 There will be fish, front and center: raw, cured, smoked, poached, baked, you name it. Iceland's bounty of cod, halibut and salmon means you won't find fresher seafood or chefs more comfortable working with it. You'll also enjoy excellent lamb — in fact, order lamb in Iceland wherever you see it, as their free-range sheep eat grass fortified by rich volcanic soil.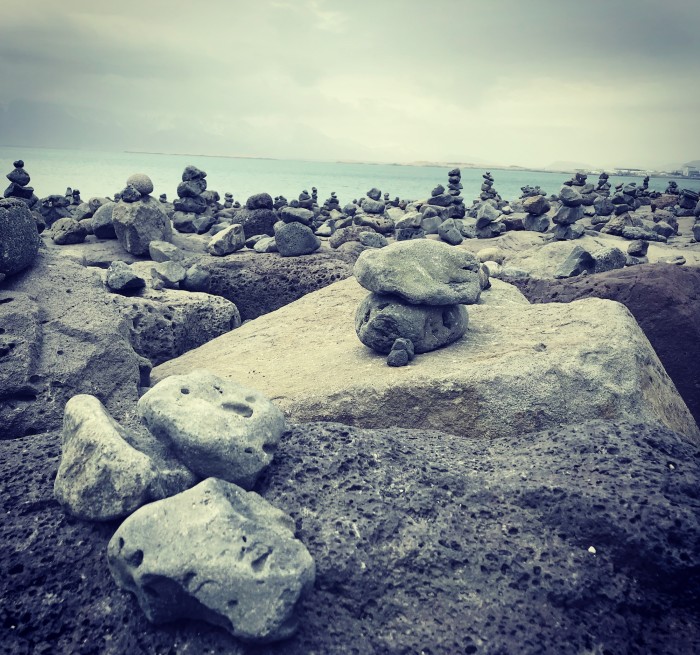 Getting There
Iceland's South coast by car is a vacation every road trip enthusiast should take. The hotel is located three hours by car from the capital city, between the popular attractions of Skaftafell and Jökulsárlón Glacier Lagoon. Gas station shops along the route sell fresh, healthy fare like bottled green smoothies, wild salmon and avocado salads and packaged sandwiches to keep you well-fueled as you explore. Keep an eye out for the small, steam-bathed geothermal energy plants with zig-zagging pipelines that dot the landscape around the only road — a single two-lane highway. They're what power the saunas and radiant heat floors throughout the country.
Jökulsárlón is a 15-minute drive from the hotel. Marvel at highly compressed glacial ice that shines electric blue in the ocean, peep a swimming grey seal or two and drive on a little further through the moss-covered volcanic plains for majestic waterfalls, wild pony-inhabited nature preserves and all the elf-inhabited rocks you can photograph.
Hop on an Icelandair direct flight to Reykjavik — there are more of them than you think, and they have incredible craft beer! — and grab a rental car for a travel experience unlike you've ever had before.
Fosshotel Glacier Lagoon 
Hnappavellir, 785 Öræfi, Iceland
+354 514 8300
Rooms from $162