Be sure to subscribe to Food Republic Today on Apple Podcasts or wherever you get your podcasts. And please rate the podcast and leave comments!
Subscribe: Apple | Stitcher | Spotify | TuneIn | Soundcloud
The New York Times called Sweetbitter the "Kitchen Confidential of our time." Stephanie Danler's first novel impressed many, became a national bestseller and premieres as a six-episode dramatic series on Starz on Sunday. She joins us today in the studio along with Caitlin FitzGerald (Masters of Sex, UnREAL), who plays Simone, the frenemy and mentor of protagonist Tess, played by Ella Purnell. Danler and FitzGerald speak to what it was like filming the show, Danler's writing experience, working in restaurants in New York City and more. In Post Bites, comedian Ian Abramson reflects on the best day of his life. Doughnuts were present. But first, the news:
Today's News:
Further Reading/Listening: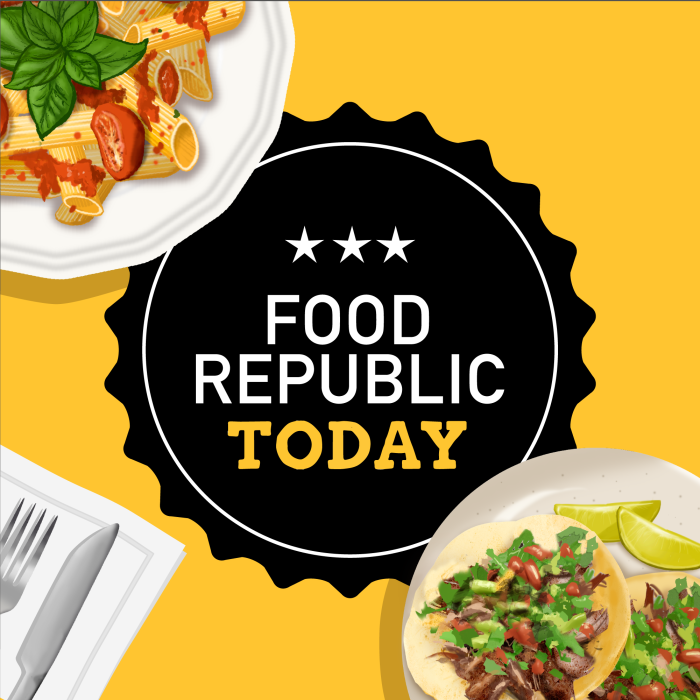 Food Republic Today is hosted by our Editorial Director, Richard Martin, with co-host Krista Ruane, Zero Point Zero culinary creative director, and produced by Zero Point Zero Production. Our producer is Katie Guhl with assistance from Tiffany Do. The episode features music by Ghostly International artists including Michna, whose "Metal Baile Joint" is the theme song.