Hellmann's New Ketchup Adds Honey, Not Corn Syrup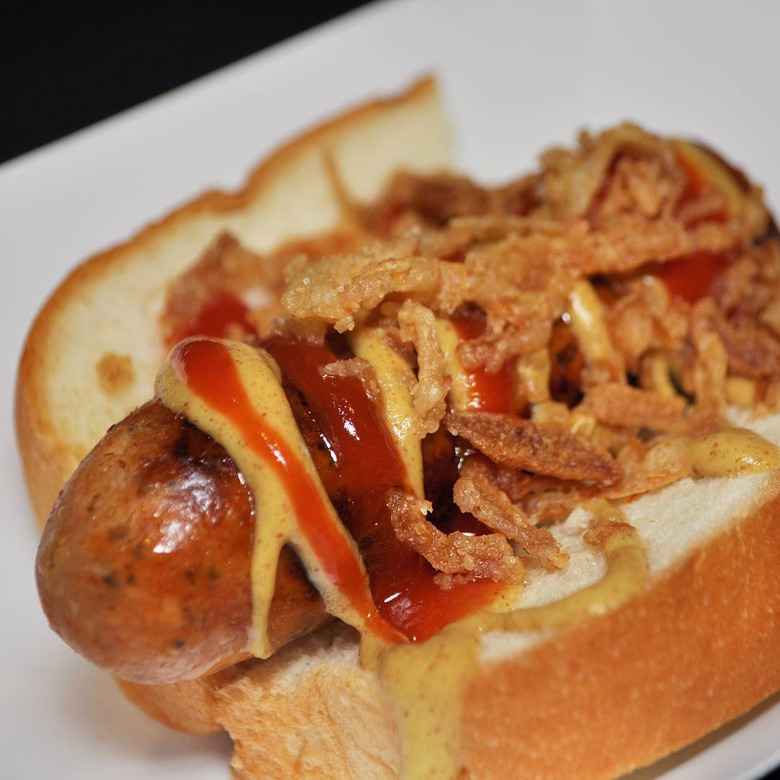 lafoodie/Flickr
Mayonnaise giant Hellmann's new ketchup venture tweaks the classic American condiment formula just a bit (or a lot, depending on your degree of ketchup addiction). The new product, known as Hellmann's REAL Ketchup — no competition, though — is sweetened exclusively with honey, by-passing manufactured sugar altogether.
"Over time, food has continued to evolve and it's time for ketchup to evolve too," says Russel Lilly, Marketing Director of Hellmann's, in a press release. "We saw this as an opportunity to elevate an American staple by stripping it down to only the most essential ingredients."
Those ingredients are tomato puree, honey, white wine vinegar, spices, onion powder and salt. Unilever's other ketchup-producing brand, Sir Kensington's, also forgoes the high-fructose corn syrup, using organic cane sugar for the beloved condiment's signature sweet note in an ongoing effort to reel in younger, more health-conscious consumers.
Will it retail west of the Rocky Mountains as Best Foods Ketchup? You bet.