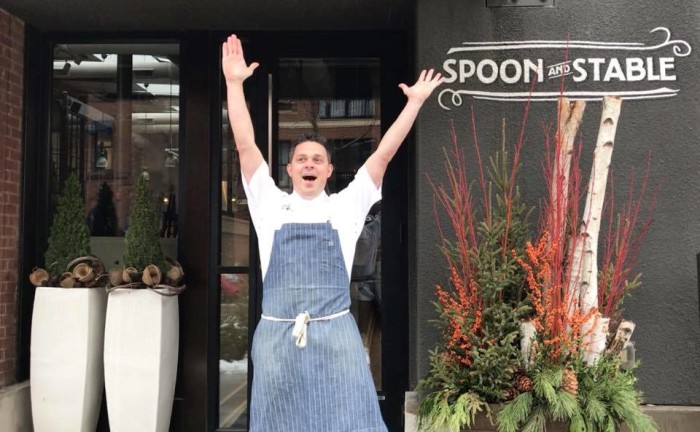 Be sure to subscribe to Food Republic Today on Apple Podcasts or wherever you get your podcasts. And please rate the podcast and leave comments!
Subscribe: Apple | Stitcher | Spotify | TuneIn | Soundcloud
Happy Opening Day! Food Republic Today hosts Richard Martin and Katie Guhl talk baseball and food, while Gavin Kaysen guests on this episode. The chef behind Spoon and Stable and Bellecour in Minneapolis makes a stop in New York to talk about his decision to put down roots back home after a long, successful run cooking for Daniel Boulud in Manhattan. He also dishes on his new sports catering partnership with Andrew Zimmern. In Post Bites, another edition of Bad Yelp Reviews of Good Restaurants. But first, the news:
Today's News: 
Baseball stadiums across the nation are gearing up to dish out more than just hot dogs.
Pixar will be releasing a new short film about dumplings, Bao, at the Tribeca Film Festival.
Natalie Portman is narrating the film adaptation of Jonathan Safran Foer's Eating Animals.
Carl's Jr. tried to name its burger after Steven Spielberg. The Jurassic Park director was not game.
Further Reading: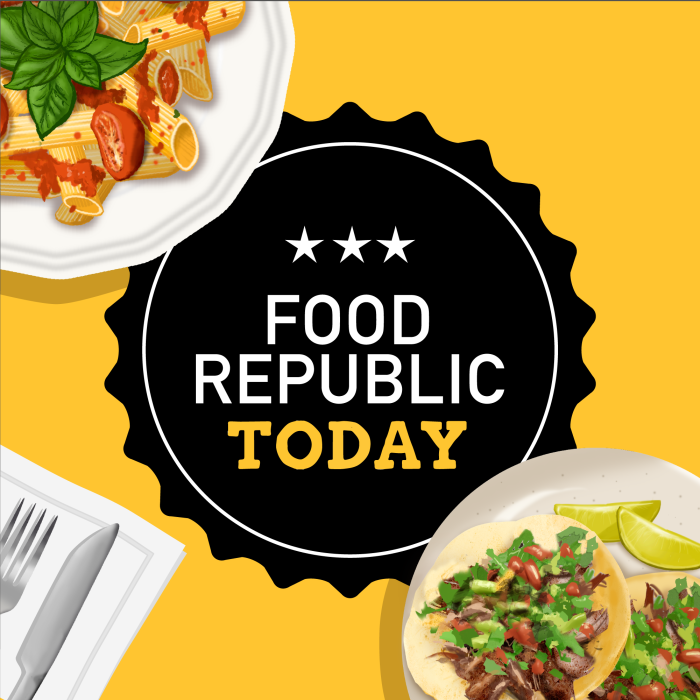 Food Republic Today is hosted by our Editorial Director, Richard Martin, with co-host Krista Ruane, Zero Point Zero culinary creative director, and produced by Zero Point Zero Production. Our producer is Katie Guhl with assistance from Tiffany Do and additional editing by Manuel Sander. The episode features music by Ghostly International artists including Michna, whose "Metal Baile Joint" is the theme song.