Dress Up Hors D'Oeuvres With Reusable Cheese Papers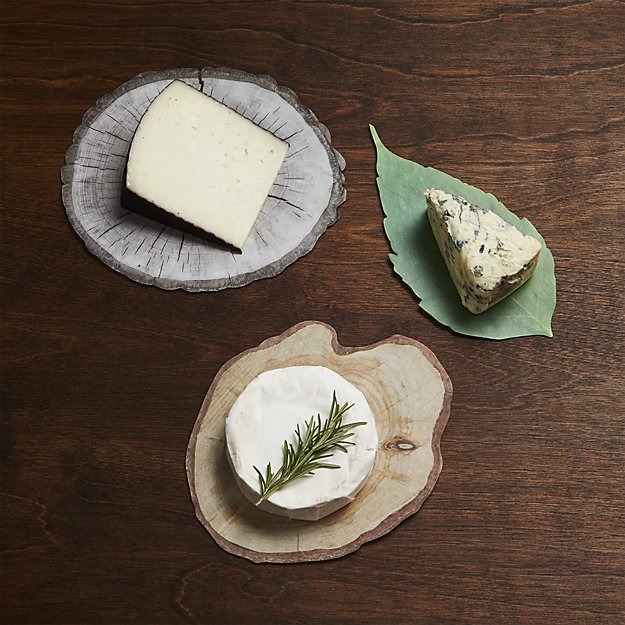 Always looking for the latest way to dress up a cheese plate? Have we got a design find for you! Crate & Barrel rarely disappoints with their enormous selection of aesthetically pleasing flatware and glassware, but these cheese papers are really quite nifty. There's a thin line between whimsical and trying a little too hard.
If you've ever used a natural wood board for cheeses, you'll know that scrubbing the crusted-on remains of a runny Camembert or gooey Taleggio off at the end of the night is not only unpleasant, but not always completely effective. These papers will not only eliminate that pesky problem while adding a pop of color and texture, they'll help you remember which cheese is which. Best of all, they're eco-friendly as all get-out, made with soy ink on reusable wood-pulp parchment paper. The reviews say it all: simply wipe off when you're done, and stash for your next fancy shindig.