Teen Chef Opens First NYC Restaurant Today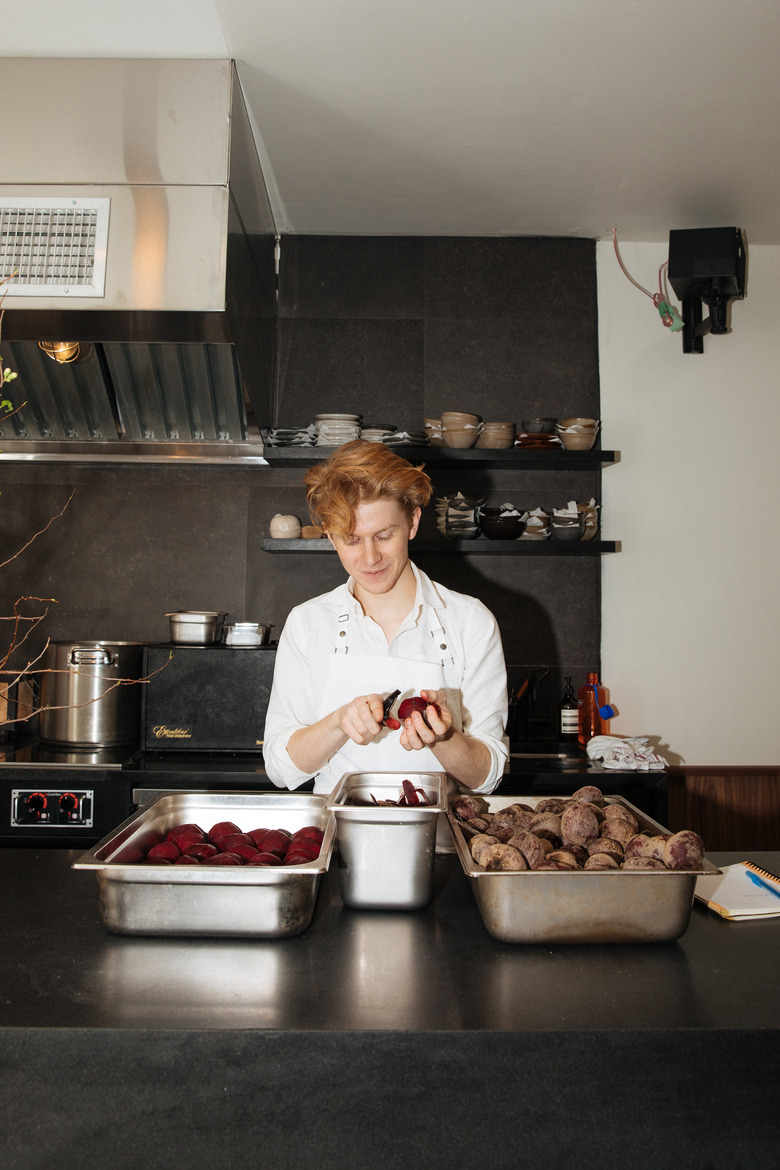 (Photo: Chloe Horseman Photography.
Famed teen chef Flynn McGarry is growing up and out of his pop-up phase and opened his first restaurant, Gem, in New York City's Lower East Side today.
Gem is split into two functioning spaces: an all-day café dubbed the Living Room and the 18-seat Dining Room, dedicated to McGarry's tasting menu. Guests can expect coffee, pastries and snacks in the Living Room, opened from 8 a.m. to 5 p.m. daily. Meanwhile, the Dining Room will be open Tuesday through Saturday for the $155 multi-course menu. Eleven Madison Park alum Quinn McCann will serve as gem's general manager and wine director.
As of now, the tasting menu includes dishes like king crab with leeks, grapefruit and rose, pumpkin char siu with koji and lime, new potatoes cooked in yogurt with mussels and hazelnuts and more. McGarry's signature dishes like the peanut "Ritz" cracker-inspired bite with foie gras and aged beet with beet greens and bordelaise are permanently on the menu.
Now 19 years old, McGarry recently starred in a documentary about his road to chefdom from the age of 12.