Child Prodigy Chef Flynn McGarry Documentary To Debut At Sundance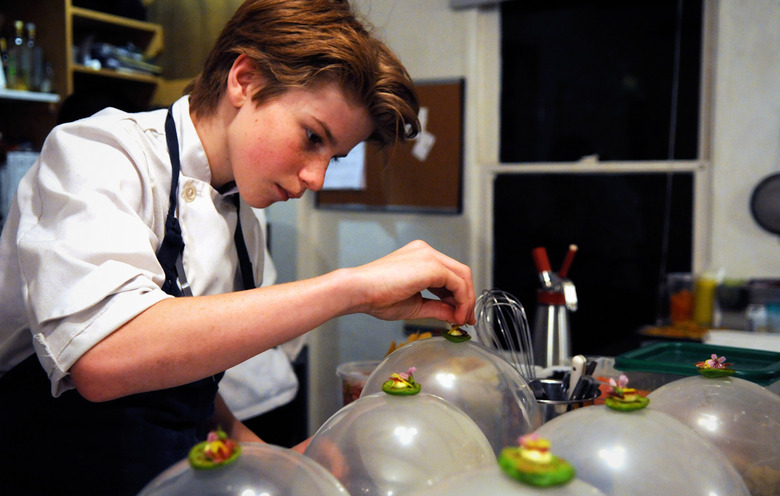 Photo courtesy of Sundance Institute.
Flynn McGarry has cooked at some of the country's top restaurants like Alinea, Alma and Eleven Madison Park, created supper clubs and hosted numerous pop-ups in Los Angeles and New York City all before the age of 17. Now at 19 years old, McGarry's back in the headlines, this time to star in the documentary Chef Flynn. The film will open at the Sundance Film Festival on January 23, with subsequent screenings on January 24-25 in Park City, Utah.
The film follows McGarry's rise from the inside thanks to previously recorded footage from his family. McGarry started cooking before he hit his teens, starting a supper club at the age of 12. He's since been featured on the cover of The New York Times Magazine and had his New York pop-up, Eureka, reviewed by the likes of Adam Platt and Steve Cuozzo.
Director Cameron Yates, producer Laura Coxson, McGarry and his mother will be attending screenings. For more information and updates, check Sundance's website. Check out the trailer below.