Listen To Food Republic Today: Marcus Samuelsson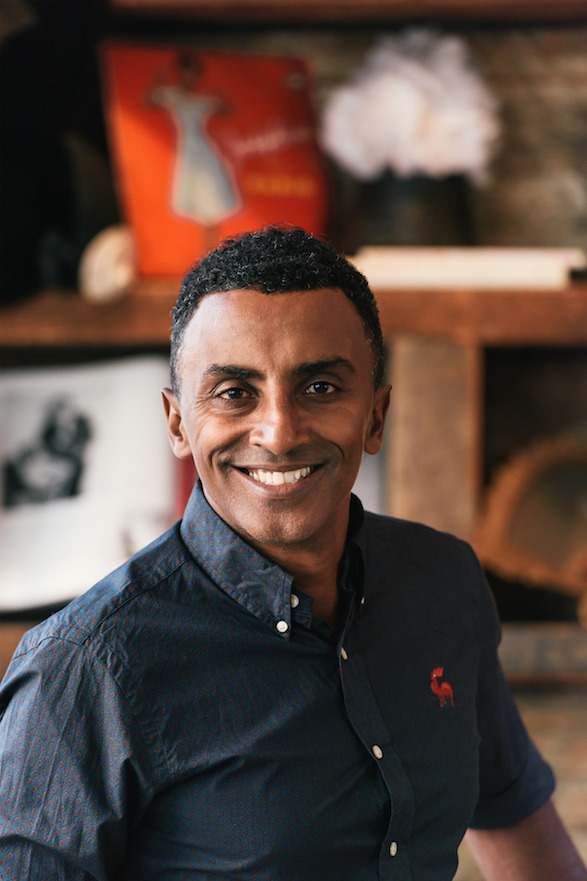 Be sure to subscribe to Food Republic Today on Apple Podcasts or wherever you get your podcasts. And please rate the podcast and leave comments!
Subscribe: Apple | Stitcher | Spotify | TuneIn
Marcus Samuelsson recently opened Marcus B&P in an unlikely area: Newark, New Jersey. It reminded us of when he made the move to open Red Rooster in Harlem and his work since. We headed out to Jersey for our first on-location episode to discuss revitalization of cities versus gentrification, how Samuelsson is consciously hiring people from within the city and more. Comedian Felicia Madison wraps up this episode with why she's giving up on avocados. But first, the news:
Today's News:
The Trump administration's proposal of new SNAP benefits are leaving people puzzled and others angry.
Chipotle announced a new CEO, Brian Niccol, who will start next month. He most recently ran Taco Bell and was the man behind nacho fries. He also revitalized the Taco Bell brand by introducing breakfast to the menu and mobile ordering.
Further Reading:
Food Republic Today is hosted by our Editorial Director, Richard Martin, with co-host Krista Ruane, Zero Point Zero culinary creative director, and produced by Zero Point Zero Production. Our producer is Katie Guhl with assistance from Tiffany Do and additional editing by Manuel Sander. The episode features music by Ghostly International artists including Michna, whose "Metal Baile Joint" is the theme song.