We Have A Ton Of Awesome Recipes For Baking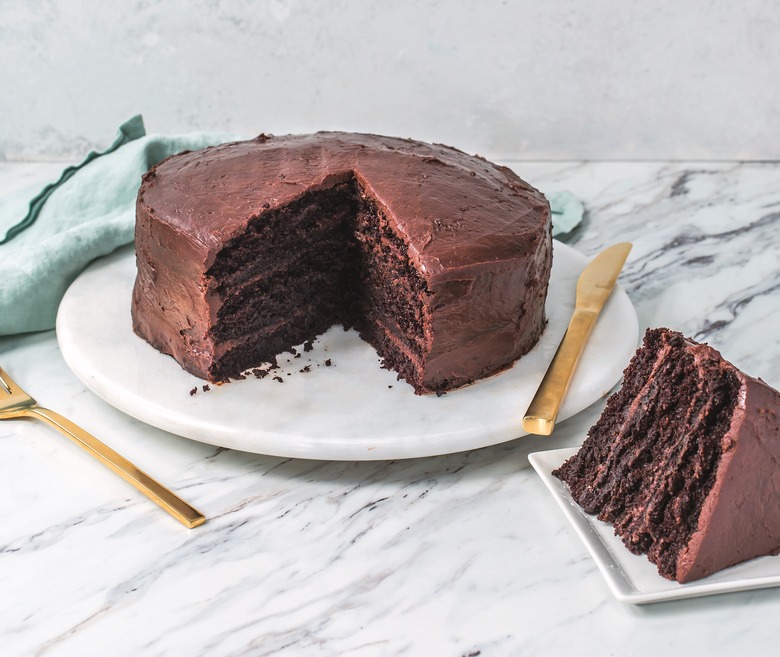 Did you know that we have a ton of awesome recipes for baking that need a new home in your kitchen? And we've got even more for our pie, frosting, muffin and savory baking enthusiast friends: handy explainers, crucial techniques and in-depth guides about our favorite baked goods. Take a deep dive into our colorful baking section for dishes from award-winning chefs and cookbook writers, and freshen up your repertoire from the Subcontinent. Here are a few of our recent favorites:
Recipe: Mexican Hot Chocolate Cake
This chocolate cake has all the flavors of Mexican hot chocolate with chipotle and ancho chili powders, which add a smoked chili flavor, and a touch of cayenne to add an extra kick. The cake comes together quickly in one bowl. Pair a slice of this cake with a cup of coffee spiked with añejo tequila for a fabulous flavor combination!
Recipe: Peel-To-Stem Apple Pie
After discovering the gelling power of apple pectin, I knew I had to revisit my apple pie recipe. I had buried the recipe in the "maybe" pile long before I started working on my book. Now it was time to polish it.
Recipe: Raisin Walnut Babka
Melissa Weller of Sadelle's in New York City swirls this light and buttery babka with a filling of dark raisins and walnuts and tops it with a luscious cinnamon glaze.
Recipe: Orange Walnut Bundt Cake
I love assembling this cake: filling the pan with some of the batter, spooning in a hidden ring of marmalade, and covering it gingerly with the remaining batter. This cake can be served as is or with a simple glaze for a brunch. Or it can be topped with a buttercream or dark chocolate ganache and become dessert for a dinner party.
Recipe: Cornflakes And Milk Cake
While you'd typically make a layer cake using "normal" circular aluminum baking pans, isn't it nice to know you don't need them? That you can do it with a single cast-iron skillet? A tribute to baker Liz Lorber in Atlanta, who introduced me to Hot Milk Cake and got my wheels turning, this recipe also reminds me of my father. He's almost always on a diet, and whichever one it is, it usually forbids cereal. Sometimes he'll say, with such longing, that all he wants is a simple bowl of cornflakes and milk — or even better, cornflakes and cream. Poor Dad! If only he wasn't on a diet, again, I'd cut him a square of this crunchy-coated, fluffy cake.