30 Ways The World Combines Bread And Cheese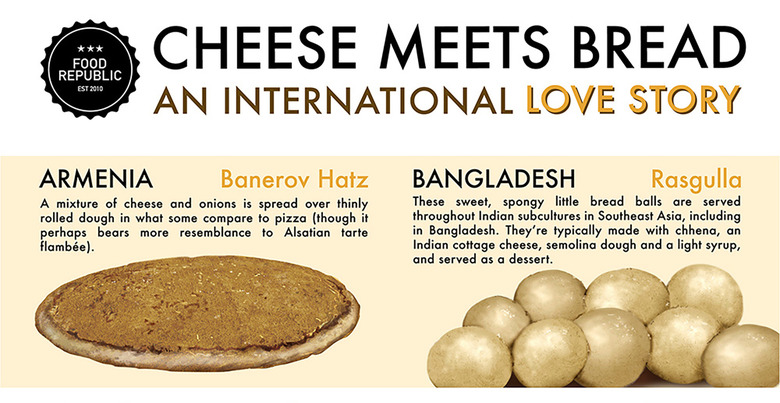 Something magical happens when bread and cheese come together. Birds sing, the sky clears and deliciousness is finally within reach. It's an almost universal truth, too, as you can see in this extensive look at the ways bread and cheese get combined around the world, from the classic American grilled cheese to Brazil's addictive pao de queijo to Georgia's beloved khachapuri. Grab your passport and get ready to eat!

Check out more illustrated guides on Food Republic, including our 40 Ways The World Makes Awesome Hot Dogs.