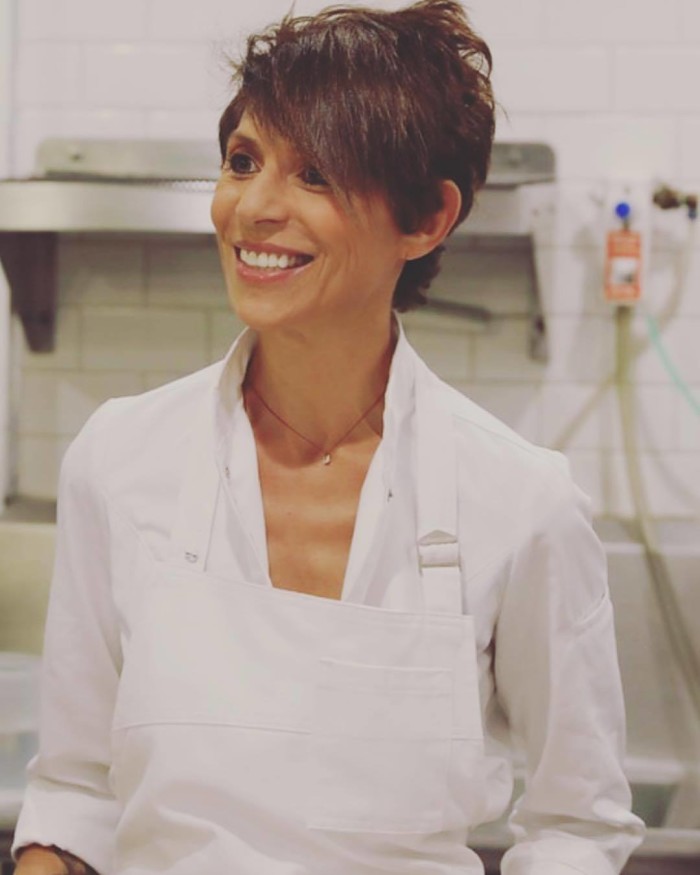 Chef and restaurateur Dominique Crenn, who has been outspoken on the lack of female representation in the restaurant award circuit and media, is taking the matter into her own hands. Crenn, in partnership with restaurant reservations company Resy, is inviting 12 chefs from around the world for a six-night collaboration dinner series at Petit Crenn in San Francisco. Think of it as the Ocean's 8 of the food world.
Crenn curated the lineup to include trailblazing, acclaimed and overall kick-ass women in the industry. Chefs like Judy Joo (Jinjuu, London and Hong Kong), Einat Admony (Balaboosta, New York City), Karen Keygnaert (Cantine Copine, Belgium), April Bloomfield (The Breslin, New York), Traci Des Jardins (Jardinière, San Francisco) and many more are scheduled to cook multi-course dinners with Ketel One Family-Made Vodka-based cocktail pairings.
The series kicks off March 27 and will last throughout the year.
Tickets are going for $250 per person and can be found here. Check out the lineup below:
March 27: Einat Admony, Nancy Oakes
April 24: Nancy Silverton, Elizabeth Falkner, Barbara Lynch
May 29: Niki Nakayama
July 31: Karen Keygnaert, Rebecca Wilcomb
September 25: Nina Compton, Traci Des Jardins
November 27: April Bloomfield, Judy Joo