Be sure to subscribe to Food Republic Today on Apple Podcasts or wherever you get your podcasts. And please rate the podcast and leave comments!
Subscribe: Apple | Stitcher | Spotify
New York native Michael Fiorelli swings back to the East Coast from Los Angeles to talk about his Italian restaurant, Love & Salt, Long Island and more. His passion for grains leads to a discussion about pasta making. We also ask him about his controversial whole roasted pig's head dish. To wrap up, we see if Scott Conant really hates red onions. But first, the news:
Today's News:
Nearly everybody was wearing activism at the Golden Globes this Sunday. Amy Poehler brought James Beard Leadership Award winner, author and co-founder of Restaurant Opportunities Centers United, Saru Jayaraman, as her date. In her Cecil B. DeMille award acceptance speech, Oprah Winfrey pointed to other industries where the Time's Up initiative is applicable.
Owner of Four Barrel coffee shop in San Francisco, Jeremy Tooker, has left the company amid sexual misconduct allegations.
Dunkin' Donuts is shedding 10% of the items off its menus starting in March.
Supermarket chain Tesco is launching its own brand of vegan ready meals in England.
Further Reading: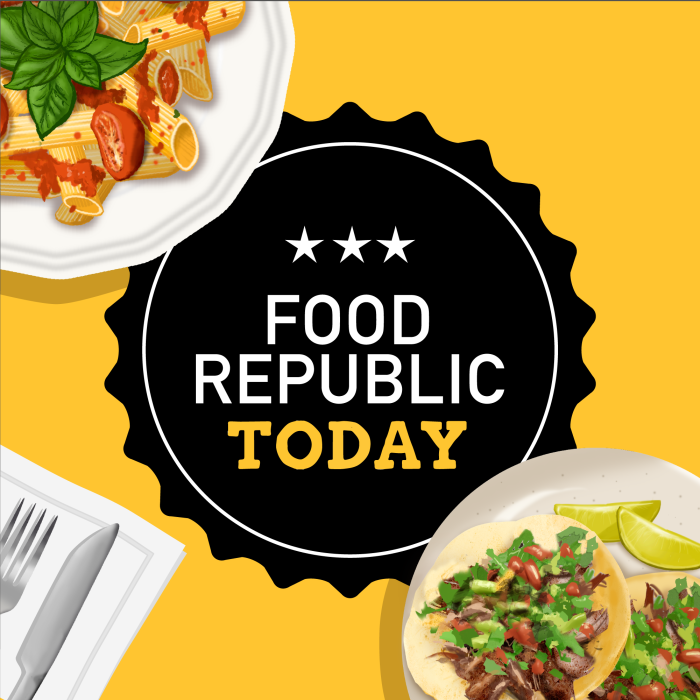 Food Republic Today is hosted by our Editorial Director, Richard Martin, with co-host Krista Ruane, Zero Point Zero culinary creative director, and produced by Zero Point Zero Production. Our producer is Katie Guhl with assistance from Tiffany Do and additional editing by Manuel Sander. The episode features music by Ghostly International artists including Michna, whose "Metal Baile Joint" is the theme song.