Be sure to subscribe to Food Republic Today on Apple Podcasts or wherever you get your podcasts. And please rate the podcast and leave comments!
Famed Nordic chef and baker Claus Meyer schools us on all things bread in this episode. He chats about his recently released Meyer's Bakery and his New York establishments, Agern and the Great Northern Food Hall, and discusses his work mentoring young Scandinavian chefs. We wrap up the week with a special holiday jingle co-written by our producer Katie Guhl and senior editor Jess Kapadia and performed by our producer. But first, the news:
Today's News:
José Andrés and Tom Colicchio are serving victims of the southern California fires in partnership with charity L.A. Kitchen. Lots of notable chefs are also opening restaurants in Los Angeles.
Samuel Adams has replaced Budweiser as the official beer of the Boston Red Sox.
The Onion parodied vegan cooking culture in a hilarious video about jackfruit.
Further Reading/Watching: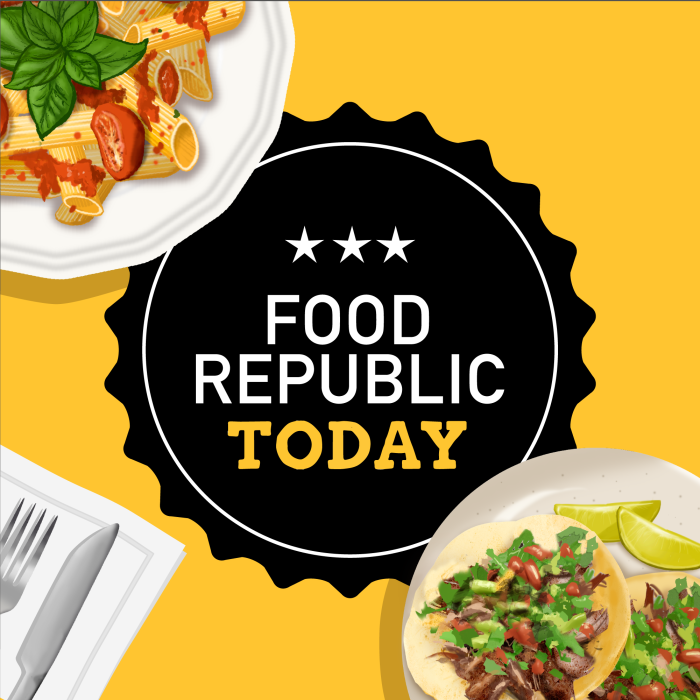 Food Republic Today is hosted by our Editorial Director, Richard Martin, with co-host Krista Ruane, Zero Point Zero culinary creative director, and produced by Zero Point Zero Production. Katie Guhl is our producer. The episode features music by Ghostly International artists including Michna, whose "Metal Baile Joint" is the theme song.