Be sure to subscribe to Food Republic Today on Apple Podcasts or wherever you get your podcasts. And please rate the podcast and leave comments!
Nashville chef Andy Little dishes on the city's burgeoning food scene in today's episode. He also explains how he came from the Mid-Atlantic to open Josephine, which has become one of Nashville's most respected restaurants. Now, also heading up the kitchen at Prima, he's paying homage to a Nashville (and Southern) tradition in a creative way. We end in Post Bites with a childhood memory of a potluck from comedian Aparna Nancherla. But first, the news:
Today's News:
Pepsi Co. and Anheuser-Busch have purchased 100 and 40 Tesla electric trucks respectively.
Minnesota legislature recently lowered the annual operating license fee for distilleries from $30,000 to $1,000. What followed next is a blossoming spirits scene.
Ten women have accused restaurateur Ken Fieldman of sexual misconduct.
Further Reading: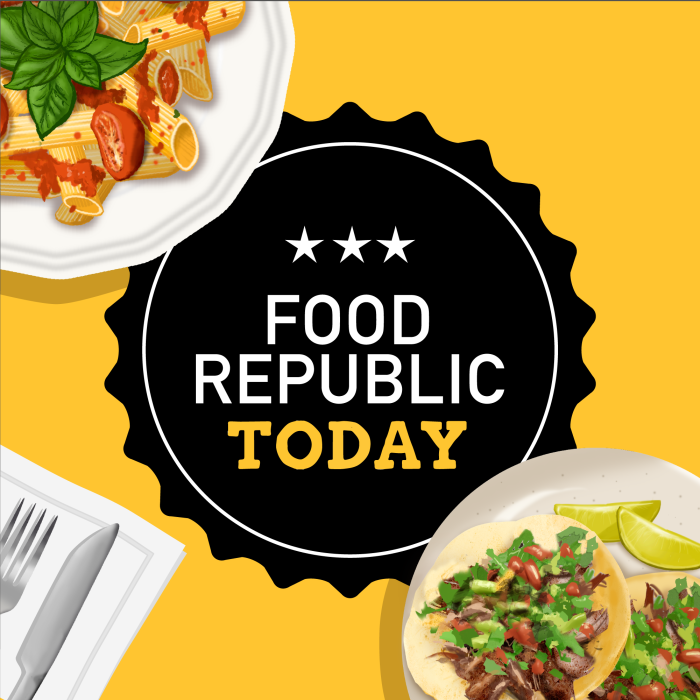 Food Republic Today is hosted by our Editorial Director, Richard Martin, with co-host Krista Ruane, Zero Point Zero culinary creative director, and produced by Zero Point Zero Production. Katie Guhl is our producer. The episode features music by Ghostly International artists including Michna, whose "Metal Baile Joint" is the theme song.