Five NYC Restaurant Winter Trends We've Spotted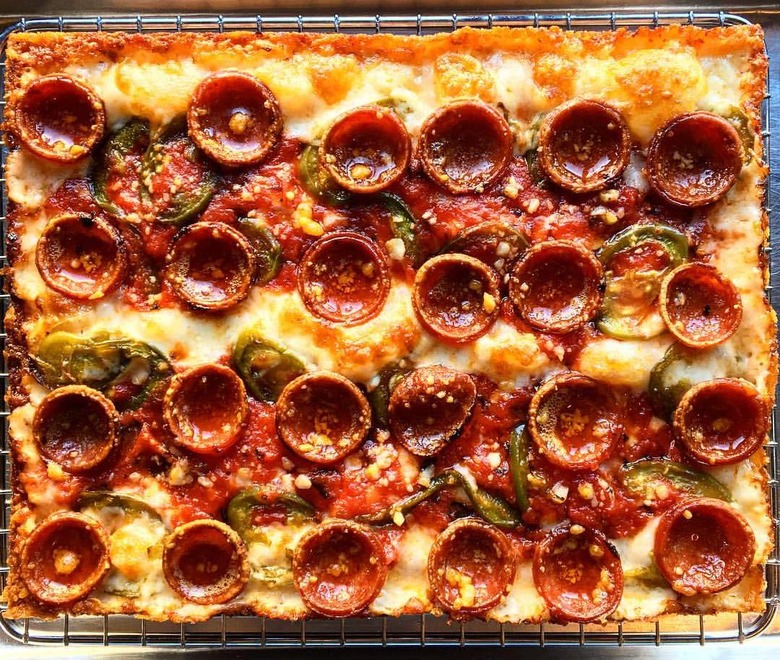 Winter can be a slow time for restaurants, when a relentless cold front (or not) and holiday budgets keep many from dining out in the year's final month. Still, plenty of New York City establishments have recently opened their doors in the city's five boroughs, and we say that these first few months just might be the best time to try them out — waits are shorter, service can be more attentive and seasonal ingredients are surprisingly plentiful. While covering the newcomers and gallivanting around, as we're wont to do, here are a few trends we've picked up on.
1. Independent restaurants are expanding
Opening a restaurant in New York City is notoriously difficult. Managing to keep one afloat for a year or longer is virtually impossible. Expanding to a second — let alone a third or fourth — location is a tremendous accomplishment. It's inspiring to see neighborhood darlings receive universal acclaim based primarily on the quality of product and service, and to witness their subsequent plans to venture out elsewhere in the city.
Greenwich Village's Hao Noodle & Tea — a seasonally menu-changing, region-specific Chinese gem — is opening in the Meatpacking District. Acclaimed Thai establishment Uncle Boons has opened a sister restaurant (literally... it's titled Uncle Boons Sister). The city's most prominent dry-pot spot (and this editor's personal favorite) Málà Project is headed to Midtown. Finally, the team behind Brooklyn originals Emily and Emmy Squared — makers of beloved Detroit-style pizza — has already opened a branch in the West Village that's one of the city's hottest tables, and just announced its intentions to open in the East Village. These are welcoming and comforting sights in an industry that can often offer anything but.
2. Prominent restaurants from overseas are opening here
As previously stated, the Big Apple can certainly be an intimidating place for new businesses. That hasn't stopped multiple international chains and well-known restaurants from taking their talents overseas. The most prominent example is Ikinari Steak, a standing room-only Japanese steakhouse that anchored down in the East Village (its first location in the U.S.) earlier this year and plans to have seven outposts by the end of 2018. Japanese-based mega-chain E.A.K Ramen dishes out its trademark noodles and broth in a West Village shop. And one of Italy's most famous pizzerias, Sorbillo, opened in the East Village a couple of weeks ago, officially launching what was one of the most anticipated restaurants in the city. Allora! (Master of None, anyone?)
3. Big-name sushi chefs are moving around the city
No type of dining has seen a quicker ascension to the mainstream than omakase. And while there have been a plethora of openings in this realm, the chefs behind them are largely familiar faces. Eiji Ichimura is heading up Uchu. Don Pham (of O-Ya fame) is behind the bar at Sushi Ishikawa. Kazuo Yoshida (Brooklyn's 1 or 8) just opened Juku. David Bouhadana (Sushi Dojo) is up and running at Sushi by Bou in Midtown. NYC sushi legend Toshio Suzuki closed his longstanding Sushi Zen, only to emerge with an eponymous Michelin-starred venue. Sushi Yasuda veteran Tatsuya Sekiguchi is in charge of Omakase Room. All six venues have opened up this calendar year. The explosive Japanese cuisine scene has shown absolutely no signs of slowing down.
4. Big-name sushi chefs are flying into the city
This year's sushi restaurant openings in NYC are not grounded solely in city-based chefs. Sushi chefs from overseas have flown in at an astoundingly high rate. Shion Uino — formerly of Tokyo's three Michelin-starred Sushi Saito — has already scored a star of his own in NYC at Sushi Amane. New York native Derek Wilcox spent years in Japan learning the intricacies of both omakase and kaiseki preparation before signing on to work at Shoji at 69 Leonard Street. Famed kaiseki master Toru Okuda recently opened the first stateside branch of his Michelin-starred namesake restaurant. It's encouraging — and validation of NYC's arrival on the global sushi map — to observe highly decorated Japanese chefs try and make a name for themselves in the U.S.
5. A lack of a universal gimmicky item
Is it just us or is there no single consensus "new" dish that's popping up on restaurant menus citywide? Previous years have yielded — just to name a few eye-roll-inducing fads — an avocado-toast craze, large-scale poke movement, bone-broth obsession and kale madness. We're struggling to think of a similar comparison from this year. Sure, we've talked extensively about the inclusion of dressed-up "chefs'" burgers in just about every type of dining venue, but that hype train has seemingly quieted down as of late. Besides, a burger — whether or not it's made from prime steak trimmings and topped with truffles — was never going to attain cult-like status. And while a few of the aforementioned foods might still be alive and well, we've yet to see the serious emergence of any of the trends the "experts" promised us would take over 2017 (here's looking at you, turmeric and activated charcoal-laced bowls made entirely from food waste).