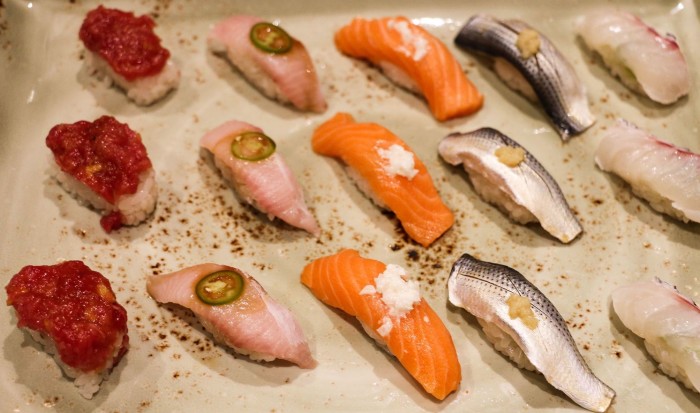 Allow me to guess: You opened this column with equal parts curiosity and skepticism. Before continuing to read, please note that the assumptions below are my own and not the result of any complex algorithms (looking at you, Buzzfeed quizzes) that can validate the wildest of claims. You always knew you were exactly 62% extroverted — how amazingly accurate! As such, be sure to take these incredibly generalized descriptions of types of sushi eaters with a grain of salt (rice?) Just keep in mind that they're spot-on, and there is no room for in-betweens or exceptions whatsoever. Ready to go?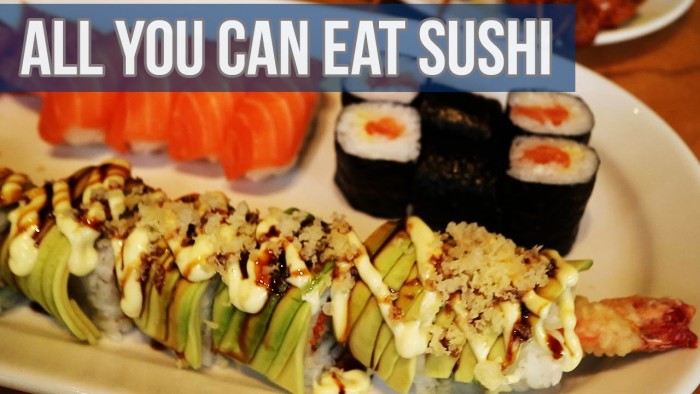 What you order: All you can eat/buffet
Who you are: The College Kid
You and your bros are hitting up Frat Row later and looking to sake-bomb your way to finding that perfect medium between overly tipsy and blackout drunk before your big night out. You don't particularly care that the restaurant sources its fish from a nearby river and that the unlimited alcohol is better suited as cooking wine. After all, a catfish is basically a tuna with whiskers, and therefore the same thing ("protein"). Not to mention that everyone knows booze is booze. Most importantly, you're getting such a good deal!
At least, we hope that's who you are. If not, we beg you to re-consider dining at one of these joints.
Editor's Note: Am I coming off as overly harsh? Tell that to the 35-foot tapeworm that lived inside me for three memorable weeks in 2007, as a result of dining at an *unnamed* all-you-can-eat restaurant in NYC. Or to my close friend, who contracted such bad food poisoning that he pierced his esophagus, requiring multiple blood transfusions during a four-week hospital stay. Good times.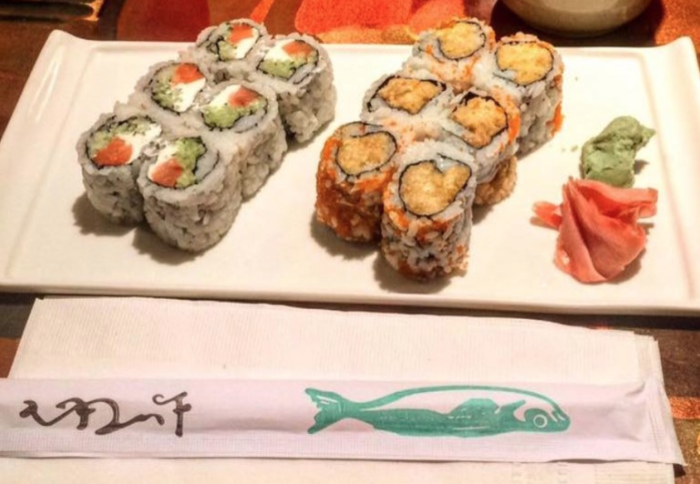 What you order: Two-maki-roll special
Who you are: The Worker Bee
You're routinely stuck working late hours in the office — often past most people's bedtimes. You view eating a meal as a tiresome necessity and not an experience. You can access your run-of-the-mill, usual Seamless delivery order in a mere three clicks…blindfolded. You point out — with glee — that you regularly alternate between spicy tuna and spicy salmon rolls. Answering the eternal "miso soup or garden salad?" question is as thrilling as your week gets. Shrimp tempura roll Friday, FTW! When you're really feeling rebellious, you tack on a third roll. You then breathe deeply, realize your self-imposed 15-minute lunch break is over and slink back to your cubicle.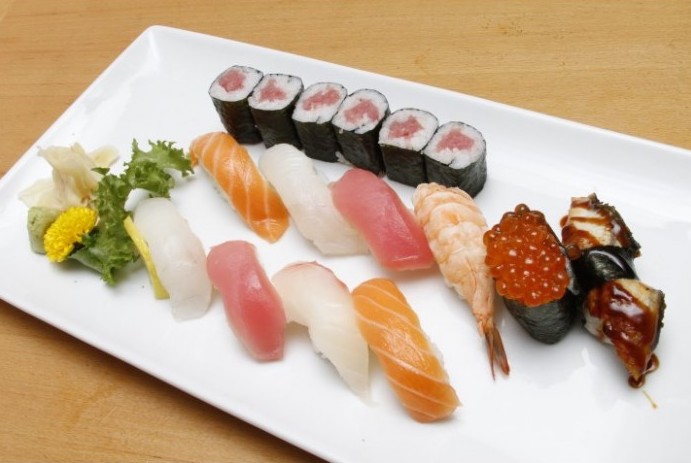 What you order: Sushi deluxe
Who you are: The Co-Dependent
The menu is just too damn long! You flip through all two pages, nervously studying each and every word. The waiter just asked whether you'd like sparkling or still water and you totally froze, deferring to your girlfriend before realizing she has yet to arrive. She picked out the restaurant and will certainly give you pointers on ordering, even if you already know you're going to end up settling for the reliable sushi deluxe: "Chef's choice of nine sushi pieces and one roll." Now that sounds like a venerable offering. You don't even have the option to choose your roll at this particular venue — hallelujah! In the meantime, you'll continue to wait solo at the table. Not a problem: Your parents helped you pick out the perfectly comfortable date-night outfit.

What you order: À la carte
Who you are: The Perfectionist (a.k.a. The Brat)
The waiter is unsure of the exact nine pieces and one roll that come with that day's sushi deluxe platter, so you insist that he or she personally consult with the chef. Upon hearing its contents, you determine that you could probably go ahead and order it…with six substitutions. After beginning to list these requests ("no freshwater fish, exclusively fish flown in from Japan, exactly two dabs of fresh wasabi under each piece of nigiri"), you realize that the resulting plate is still not exactly to your liking. You have the waiter negate your entire order and ask about the day's specials, with no real intention of sampling any of them. You proceed to order exactly nine pieces of sushi and one roll from the à la carte selections — at over twice the cost of the aforementioned sushi deluxe. At least you'll thoroughly enjoy the Hokkaido uni instead of that unpalatable Santa Barbara variety.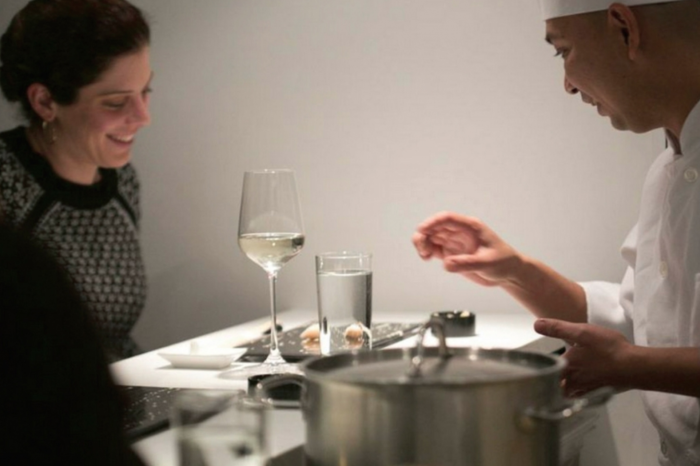 What you order: Omakase
Who you are: See below
You call yourself a "serious foodie," frequently dropping your Elite Yelper status in (frequently unrelated) conversation. You consider yourself in-the-know with all the latest food trends, even if you can't pronounce "omakase" and/or had to Google its exact meaning. You want to impress a date — we hope it's not a first date, but it most likely is. You're filthy rich.
You fit seamlessly into one — or all four — of the criteria above. You want "the best" sushi experience and will accept nothing less…even if you're not quite sure just what "the best" entails. Or at least, that's what you told your personal assistant after handing him or her a list of the hottest new omakase places in town with directions to make a reservation at one. Somewhat ironically, just like the meal itself, it's pretty much all out of your hands!