There are plenty of cookbooks out there based on fantasy — novels, movies, video games, table-top role playing games involving dungeons and/or dragons. The possibilities are endless. Everyone's gotta eat, right? Can't have a fantasy world without some fuel. Cassandra Reeder, better known as blogger The Geeky Chef, is the mistress of the culinary underbellies of these bastions of make-believe. Her newest cookbook, The Geeky Chef Strikes Back is a follow-up to her eponymous 2015 book, and a deep dive into some of the nerdiest delights around.
As a fellow video game, fantasy world and food enthusiast, I was genuinely surprised and delighted at the scope of works Reeder pulls from. I'm currently cooking my way through the fish and root vegetable-forward recipes in Stardew Valley (everyone's pescatarian!), having recently eaten more than my fair share of dumplings in The Witcher 3, apple cabbage stew in the newly remastered Skyrim, bowls of lemongrass mussel pasta in Elder Scrolls 2 and meat mi'qabobs in Final Fantasy IV. That's an ideal state of mind for leafing through The Geeky Chef Strikes Back, but add in recent re-reads of Harry Potter, re-viewings of Twin Peaks, Firefly, Game of Thrones and Adventure Time and man, I was in total nerd heaven.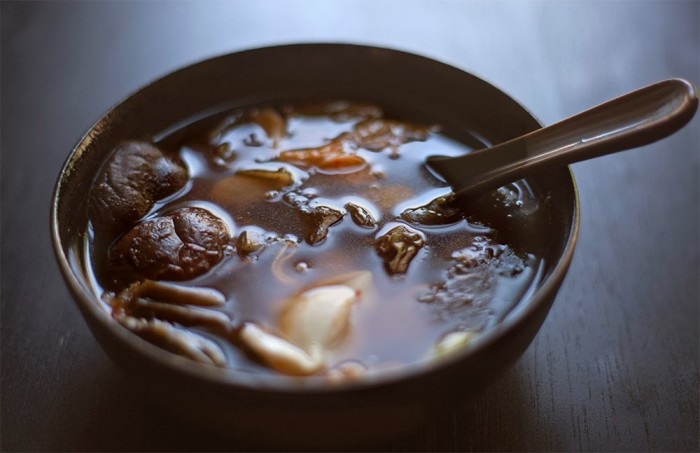 Many of the fantasy series companion cookbooks out on the market are not necessarily tested to the point of "you can actually make this dish." Not the case with TGCSB: Reeder is an experienced recipe developer with an expansive blog of foolproof cuisine, so take these projects on with full confidence. Whether you're craving flaming fire flakes from Avatar: The Last Airbender — spend enough time in the Fire Nation and you're bound to — or something sweet like the marchpane (marzipan) cake from His Dark Materials, there's sure to be something appealing every time you open the book.
But the best part of The Geeky Chef Strikes Back experience was sharing it with my fiancé, a devout supergeek with an astounding level of commitment for all things nerd. We got to know each other while playing, watching and reading nearly all of the works cited in the book (then decided to get hitched). He knew the references I didn't, and vice versa. By the end, we'd vowed to replay The Legend of Zelda, rewatch Cowboy Bebop and plan a Big Lebowski night.
If only all cookbooks inspired me to play more video games, not less. And on that note, that shrimp for my Stardew Valley tom kha soup (+2 farming) isn't going to catch itself, right?